Built for everyone
Anybody can use Silktide Analytics regardless of their level of technical knowledge.
Written in plain language
Designed for non-experts
Visually stunning
Simple to navigate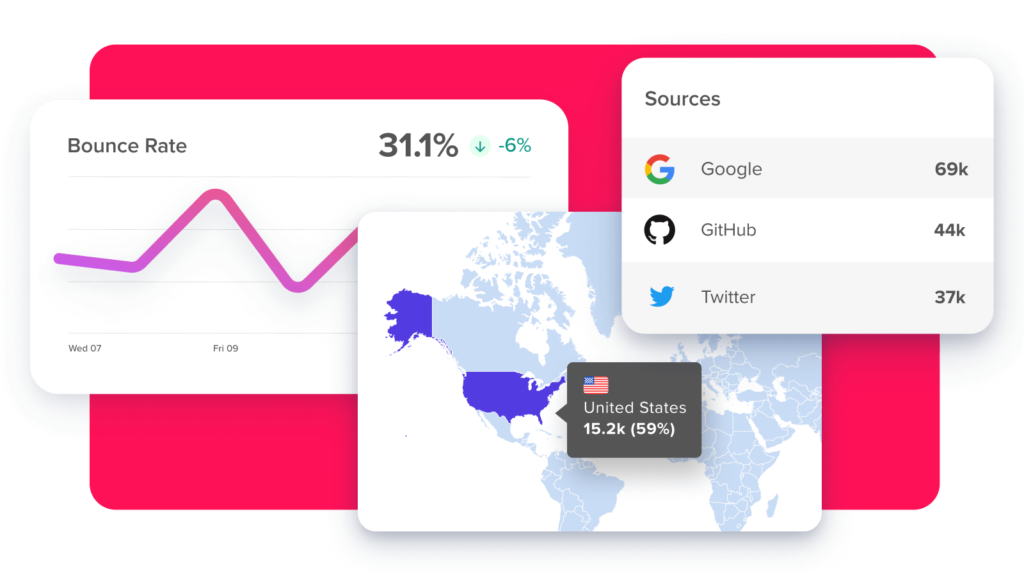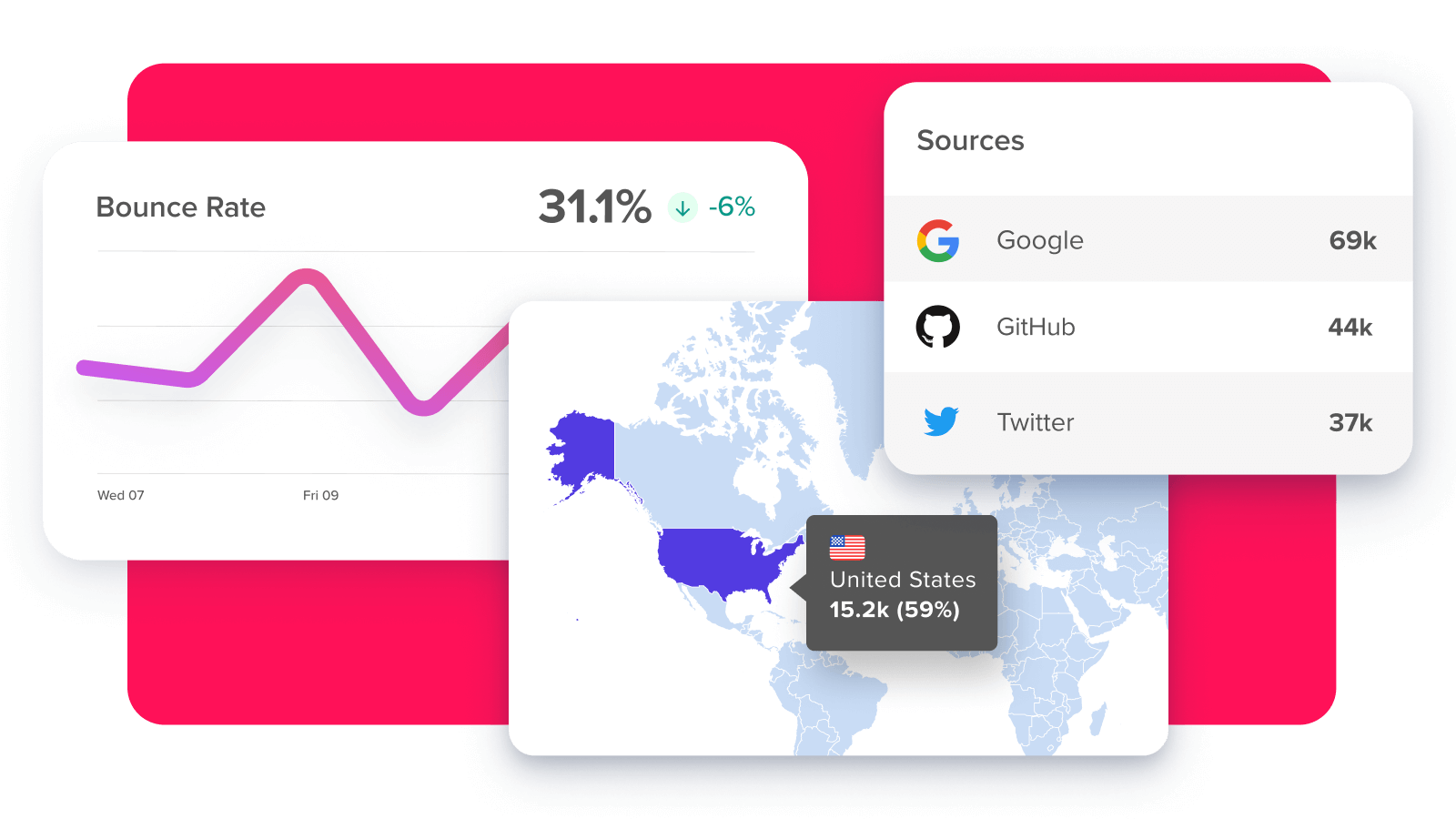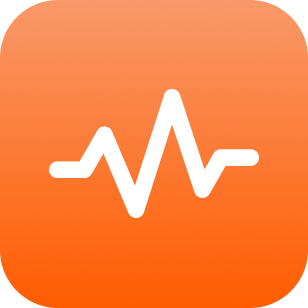 Measure ROI
Does your website work? Silktide Analytics helps answer common questions by giving you actionable information.
Which campaigns bring people to you?
What content keeps people on your site?
Are you achieving your goals?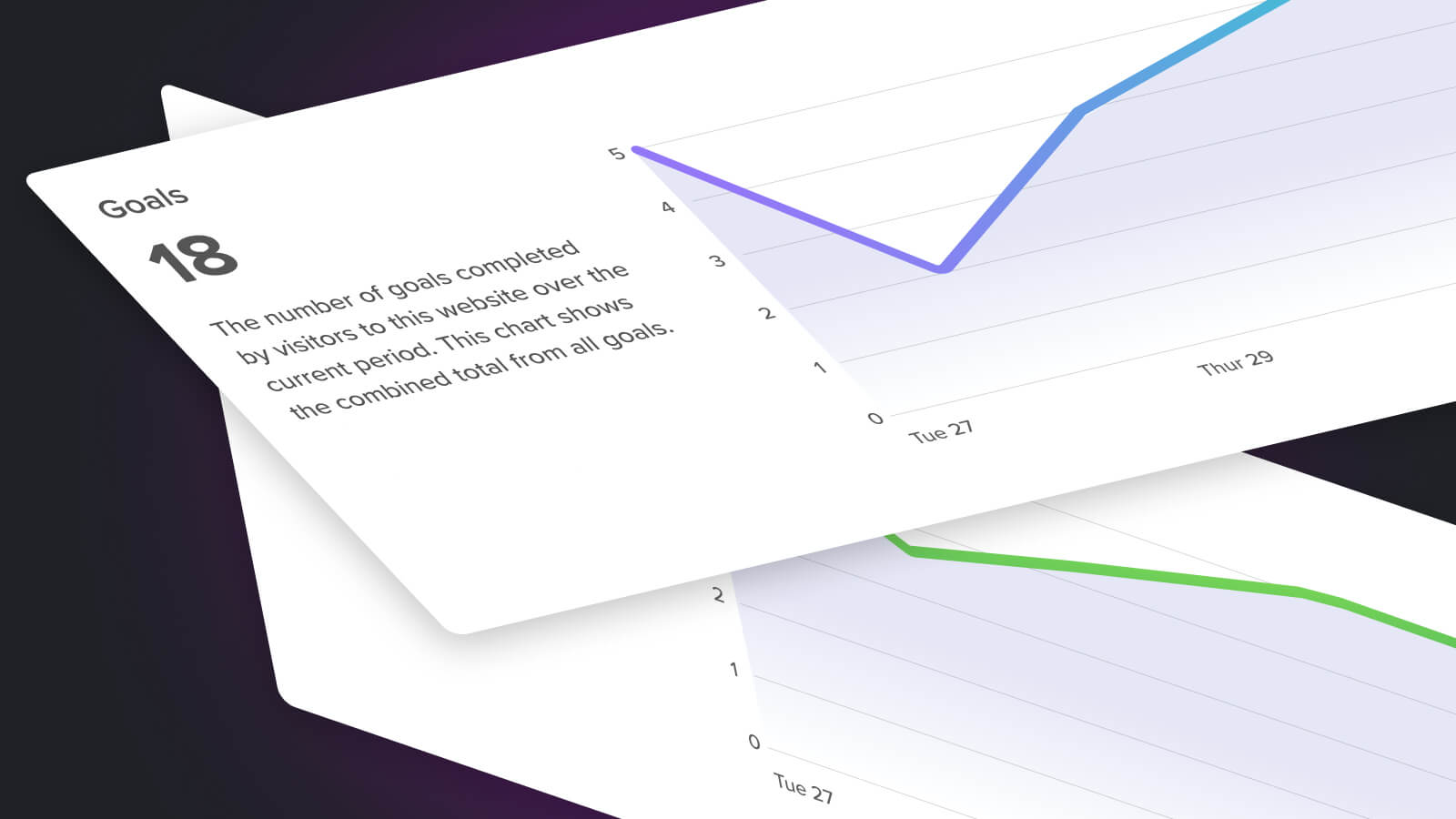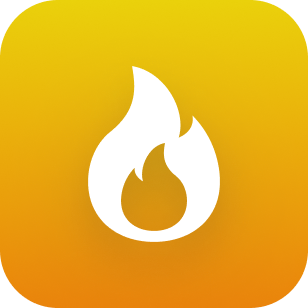 Optimize UX
Three kinds of heatmaps help you understand engagement, attention, and frustration.
See how people interact with your site using click maps
Measure how much of your content is seen
Learn what doesn't work by identifying broken expectations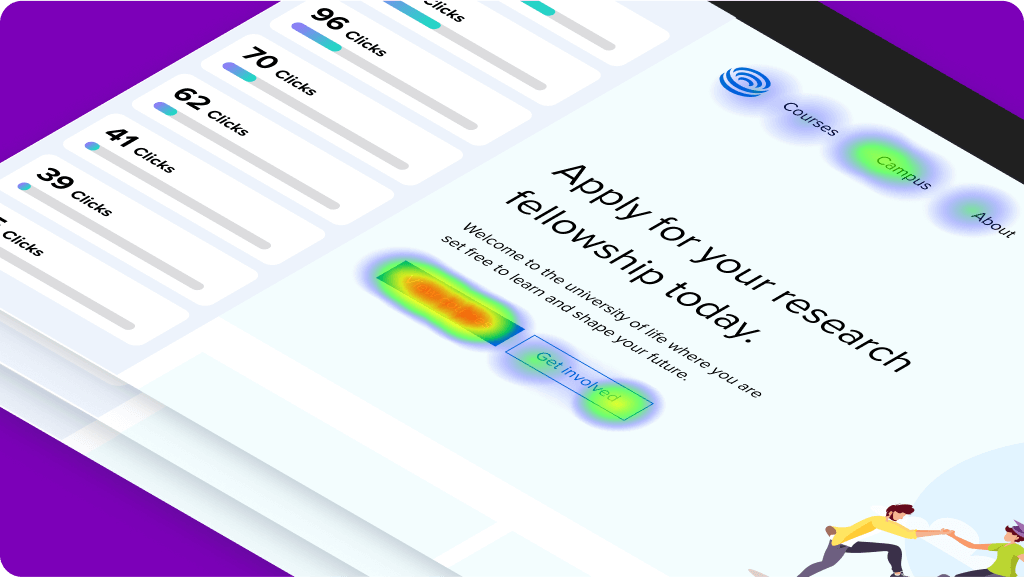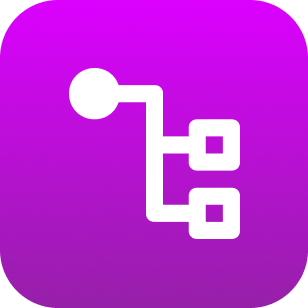 Accelerate QA
Too much to do with too little time? Silktide helps you focus.
Identify the problems experienced most by your visitors
Prioritize based on real-world impact
Identify and eliminate waste, like unseen pages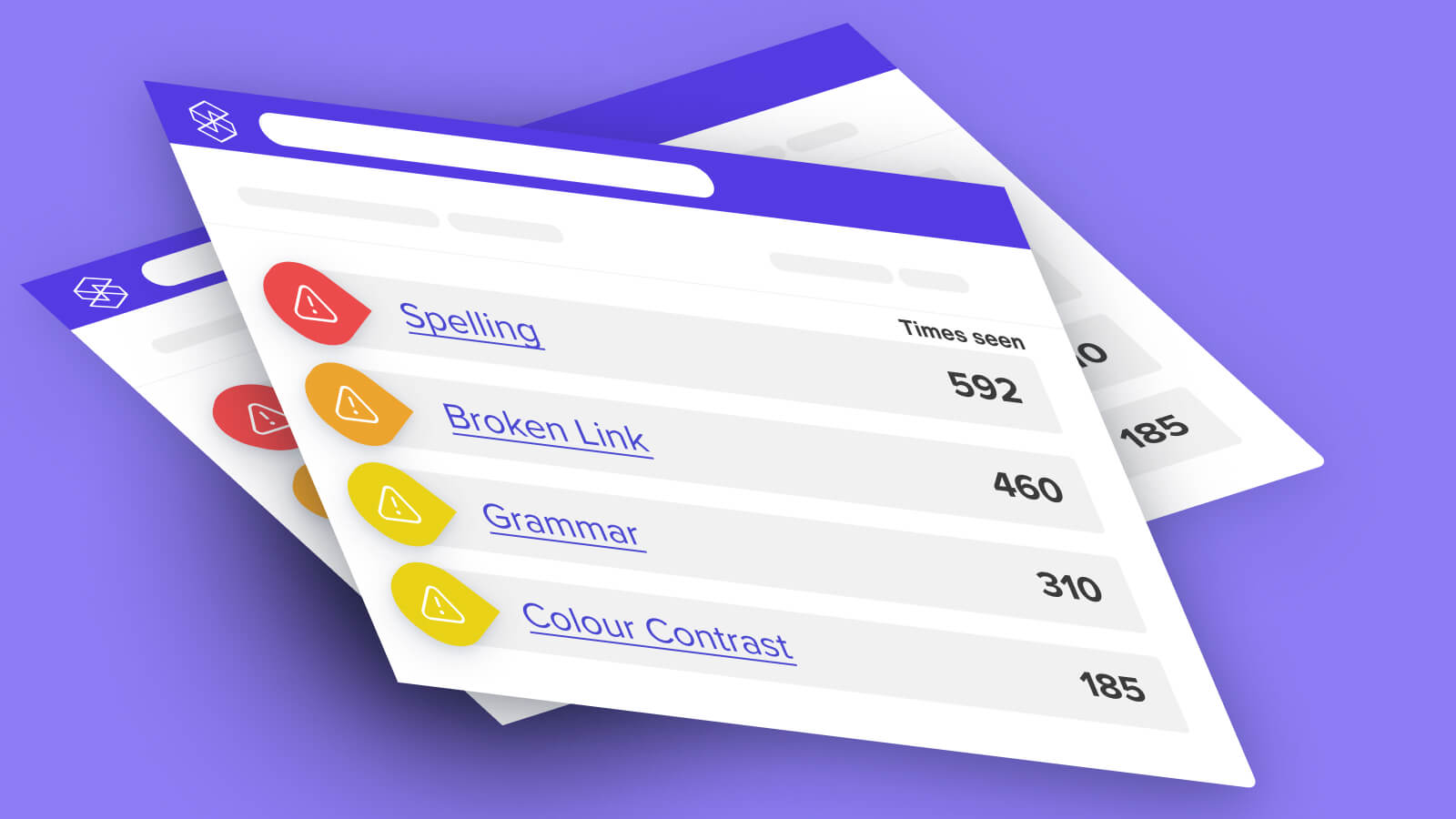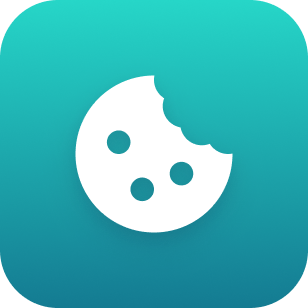 Be privacy safe
Silktide Analytics is cookie-free, putting user privacy first.
Cookies are doomed
Google Analytics sends all user data to the U.S.
No user data is collected or stored by Silktide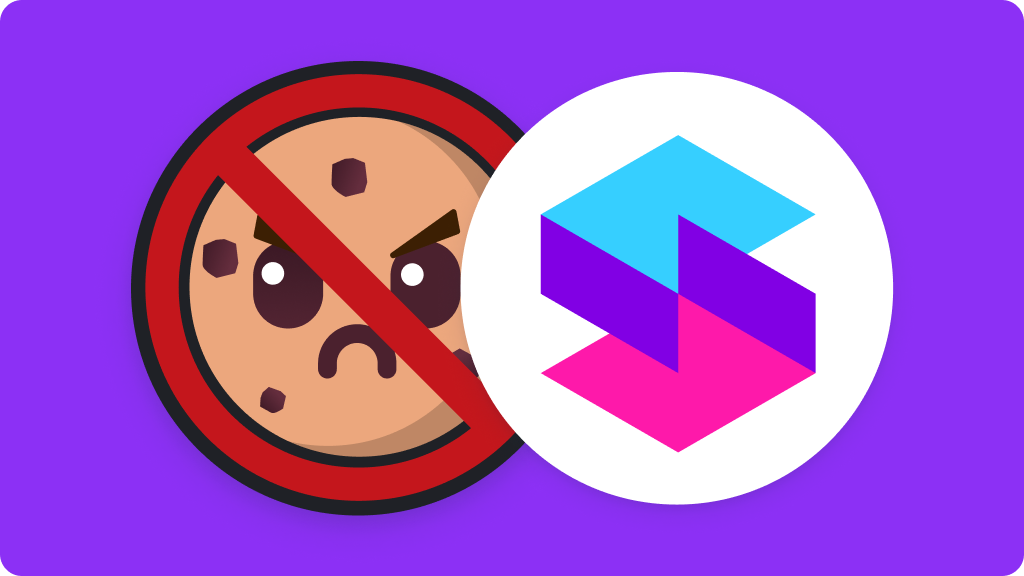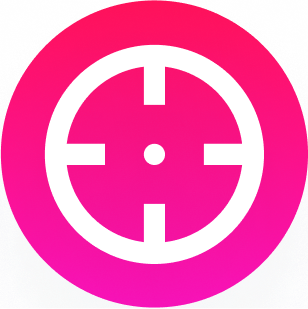 All the metrics you're used to
Silktide Analytics contains page views, bounce rates, unique and returning visitor data, filtering, and much more, just like you're used to in other analytics platforms. The difference – we made it beautiful, easy to understand, and simple to use.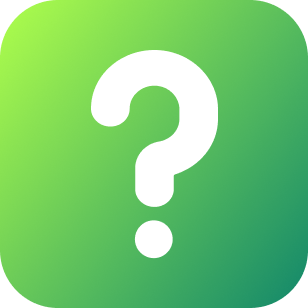 Got questions?
We've got answers. Find out how Silktide Analytics can work without cookies, and much more.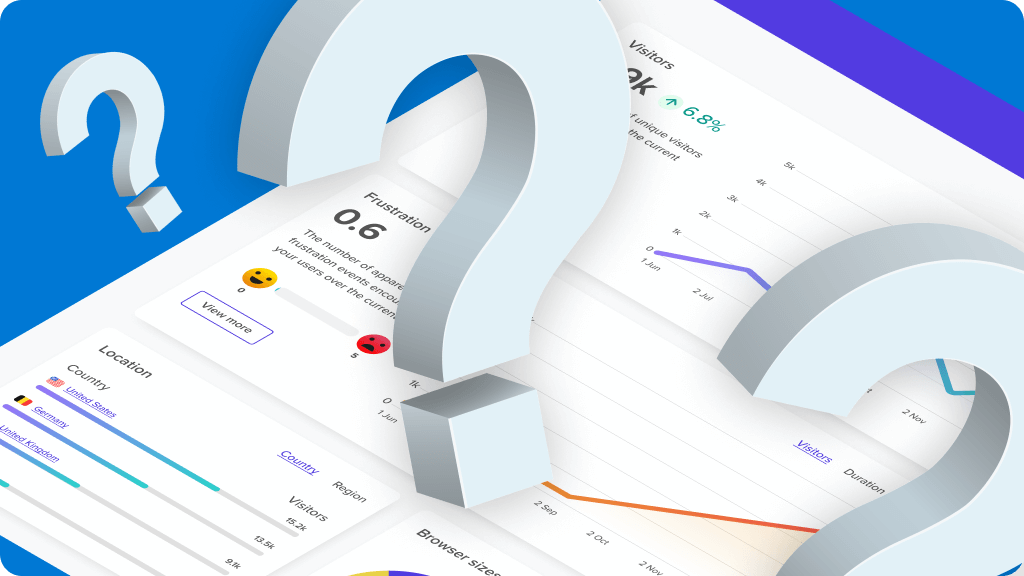 Thousands of global organizations use Silktide