The challenge
Websites and digital marketing services are increasingly becoming commodity purchases. As a result, it's harder than ever to stand out to prospective clients. At the same time, margins are being squeezed and your time is increasingly precious.
It's more important than ever to find time-saving tools that let you concentrate on what you do best – providing the right advice to your customers and delivering great digital services.
Whether you are designing websites for the public or private sector, Silktide gives you a platform that saves time, increases trust in your team, and helps you produce better work.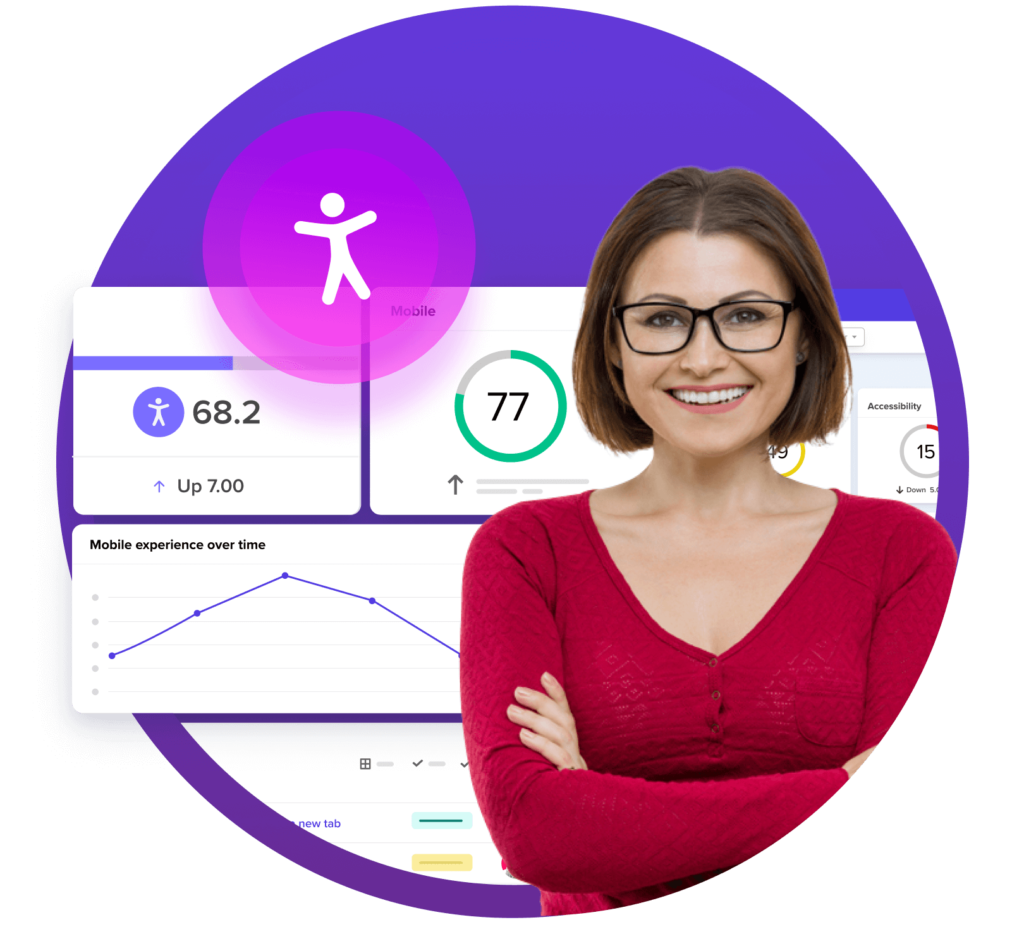 Deliver your best work
Your reputation rests on the quality of the work you produce. If you promise your client a great-performing, error-free, accessible website, you should deliver it.
Ongoing website monitoring
However talented your team, errors can creep in, and so it's useful to monitor the websites you create with a comprehensive testing platform.
Accessibility standards, quality, and SEO
Silktide automatically checks for SEO and accessibility issues and helps your team save valuable quality assurance time before delivery.
Sixteen years of technology
Silktide has been testing websites with our proprietary software since 2005. We don't just analyze the code, we find errors that real users would.

By loading pages in real browsers, with JavaScript enabled, we replicate your users and experience your website as they would.

We're confident that Silktide finds issues that other platforms simply can't. We work with organizations around the world to help make the web a better place for everyone.
---
Lead Genera unlocks digital opportunities for public sector clients
Lead Genera integrates Silktide into their accessibility workflow and wins more public sector clients.
Our technology

Whatever part of the web you work on, we have the technology to help you.
Silktide is a web governance platform that helps large organizations with multi-thousand-page websites check their compliance with accessibility regulations, as well as create better quality, more user-friendly websites.
Our Disability Simulator is a free Chrome plugin that helps developers understand the impact of their work on the usability of the web for people with disabilities.
Test for website accessibility to WCAG 2.1, ADA, and Section 508 standards. Monitor content creation to ensure website quality and digital marketing are as good as they can be.
Silktide is used by web agencies acting on behalf of governments, financial organizations, universities, and FORTUNE companies.
Our project management tools
Silktide is more than the sum of its parts. Our modules test user experience, marketing, accessibility, and more. But our platform is fundamentally designed to help your team work more efficiently together.