If we didn't have Silktide, we wouldn't even know our website issues existed.

– Matt Pearce, Warwick District Council

Silktide allows us to take care of any issues before our customers are faced with them.

– Jo Hilditch, Worcestershire County Council
Many challenges. One solution
With the twin challenges of decreasing funds and increasing demand, it's more important than ever to ensure your website is running smoothly.
Citizens expect your website to give them clearly presented information, and if they find it hard to take action, they will use alternate channels to contact you.
Therefore, to meet your channel shift target, you should create an online digital experience that solves your users' problems.
How? By making your websites accessible, optimizing your content, and by reporting on progress over time.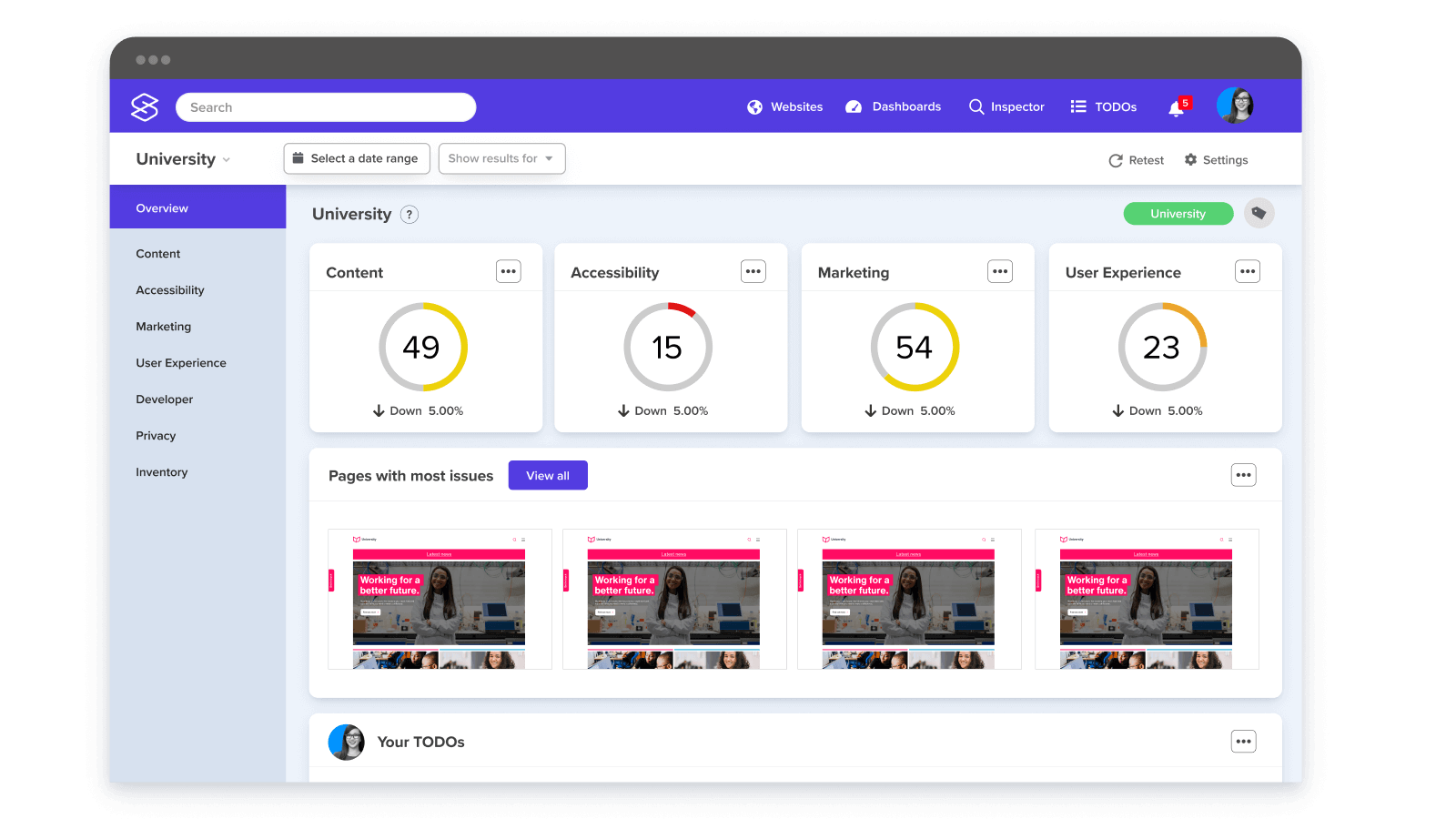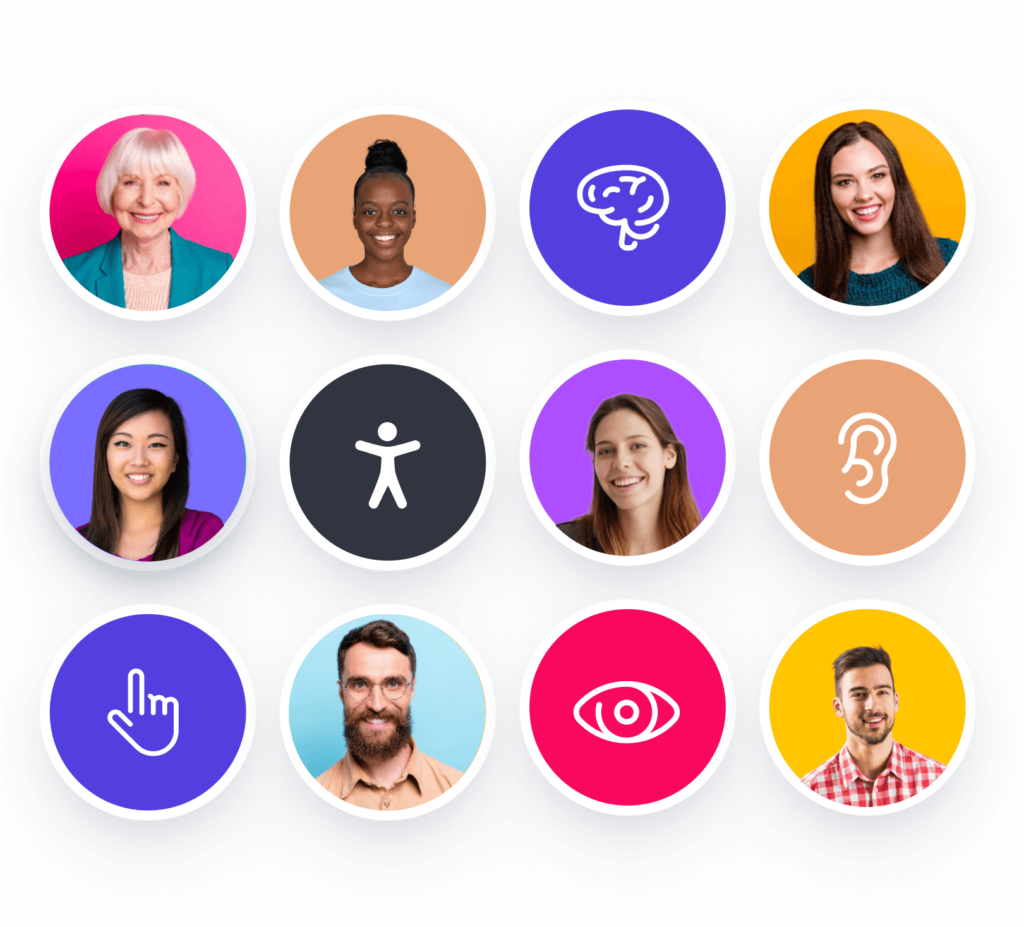 Web accessibility
Make your website accessible
By creating a website that complies with the latest accessibility standards, WCAG 2.1, you'll improve access to online services for your most vulnerable citizens.
Manual accessibility testing and error identification require a disproportionate amount of staffing and budgetary resource.
WCAG is also hard to understand. Silktide breaks accessibility down into bite-sized chunks and shows you how to fix them.
More than this, though, Silktide helps your team take the lead in accessibility, and gives you a full overview of how well you're doing across all your websites.
Indispensable tool for helping our large organization get to grips with accessibility.

Tom Dixon, Devon County Council
---
Content
Content optimization
Make sense of your website with automated testing for user experience issues including readability, broken links, and uptime monitoring.
Silktide tracks issues with page loading speeds or inaccessible content on mobile devices and presents clear information to your team for remedial action.
Silktide gives you the ability to get a good overview of your whole site. Not just in accessibility, but in content and user experience.

Andrew Kemp, Orkney Islands Council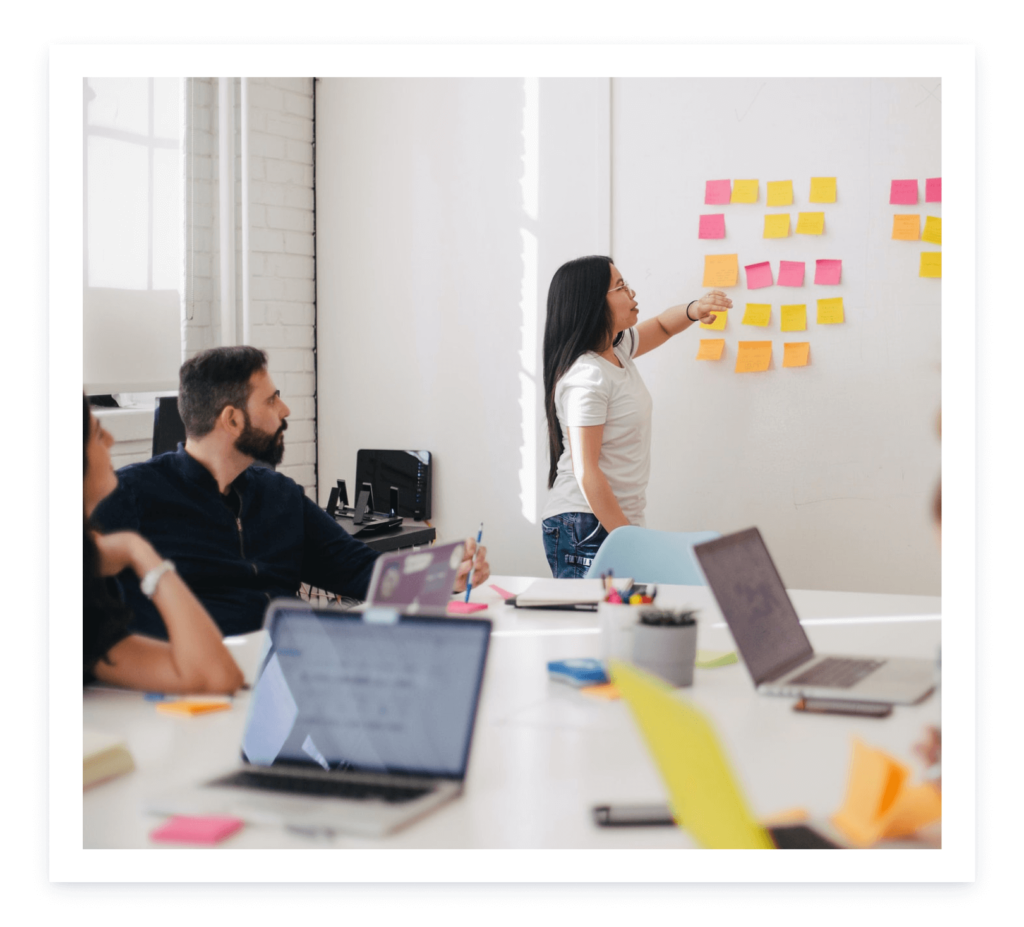 Reporting
Track and report on goals
You have a large team, with each member responsible for a different part of your website, or for multiple websites. Keeping track of who takes care of which issues is a challenge.
Silktide gives your management team a way to keep track of responsibilities, assign issues to relevant team members, and monitor progress toward improvement goals.
Each team member can be given different levels of platform access, so they only see issues relevant to their department. This means nobody gets overwhelmed with non-relevant information.
We love the quality of the reports and the ease of use in finding them. It just shows you everything.

Matt Pearce, Warwick District Council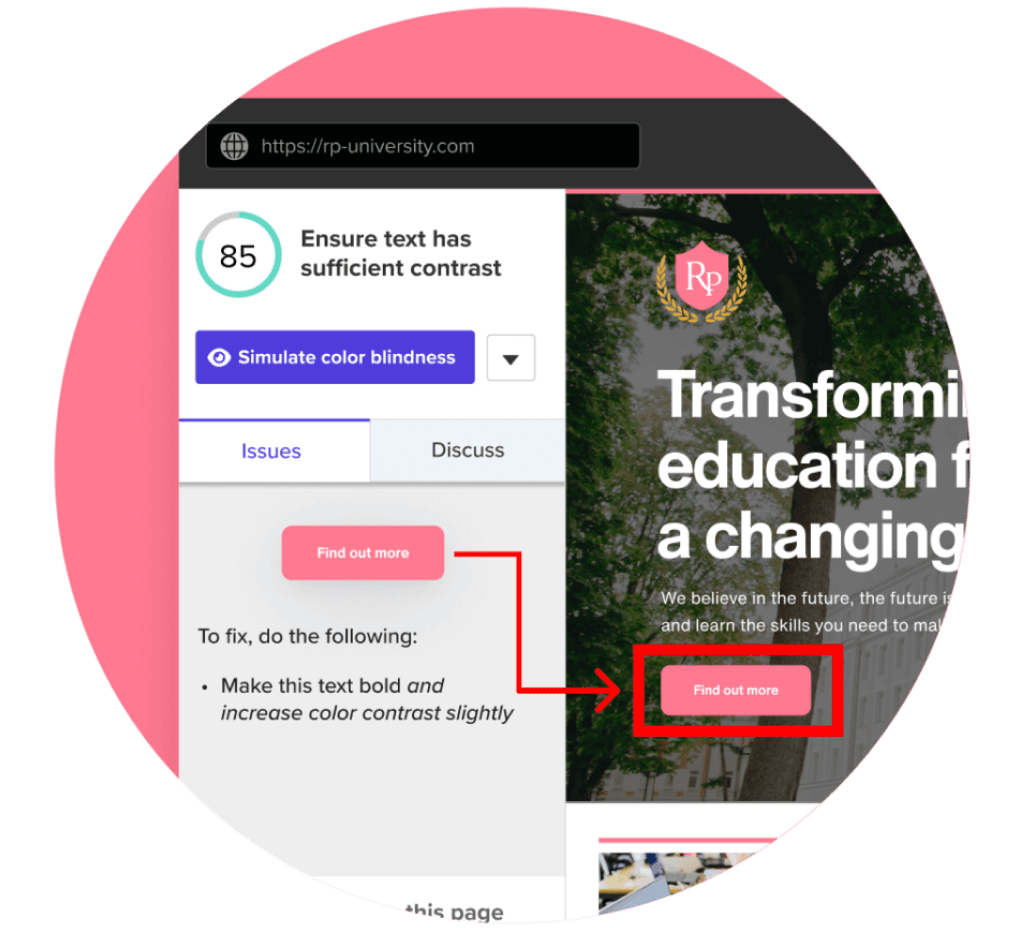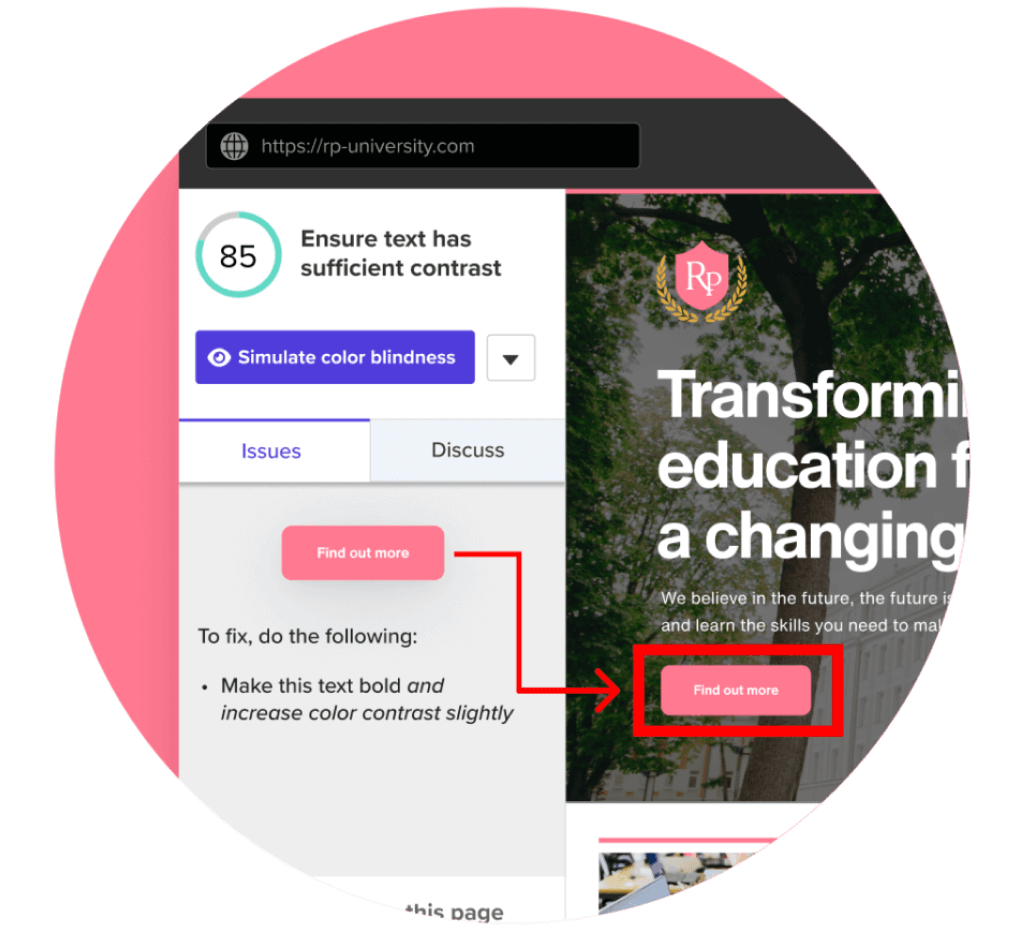 Our technology
Silktide's tech is fundamentally different from other website evaluation platforms
Our tech is pretty unique and allows us to do things most platforms can't. We find more issues, can test complex user journeys, and show you where problems occur on each page.
The problem with other online accessibility tools is that they just don't tell you how to find issues and fix them.

Ian Nicholls, Royal Cornwall Hospitals NHS
Our project management tools
Silktide is more than the sum of its parts. Our modules test user experience, marketing, accessibility, and more. But our platform is fundamentally designed to help your team work more efficiently together.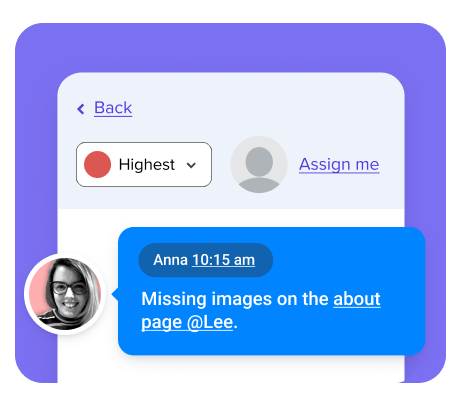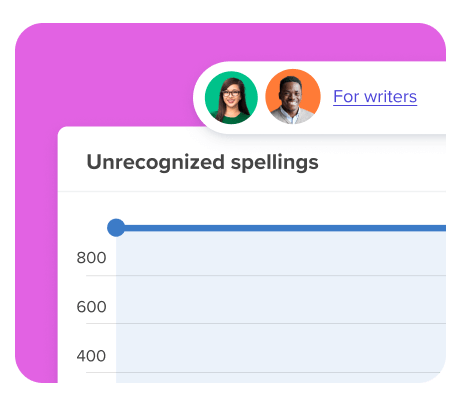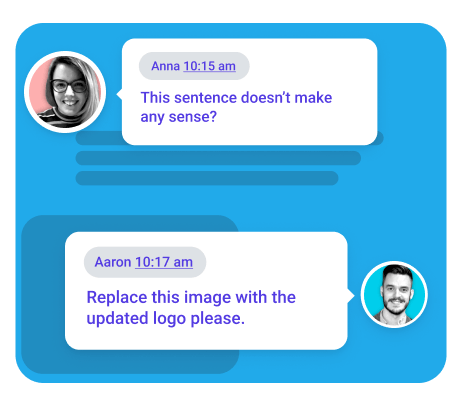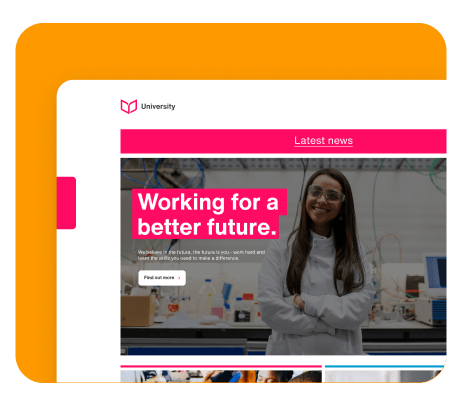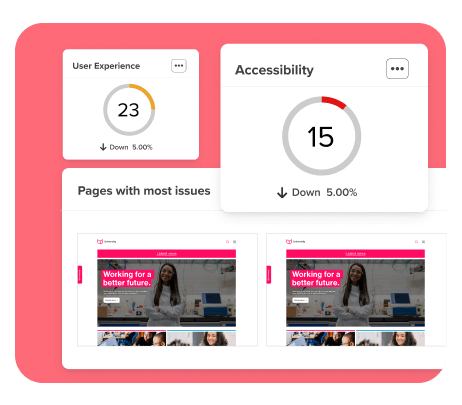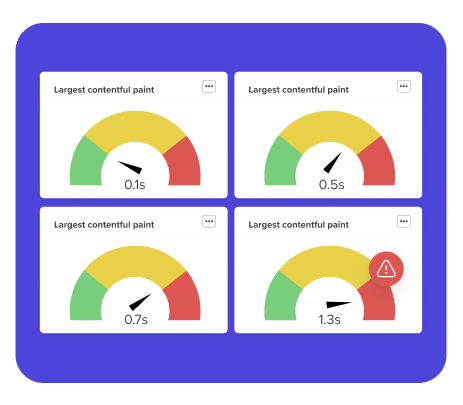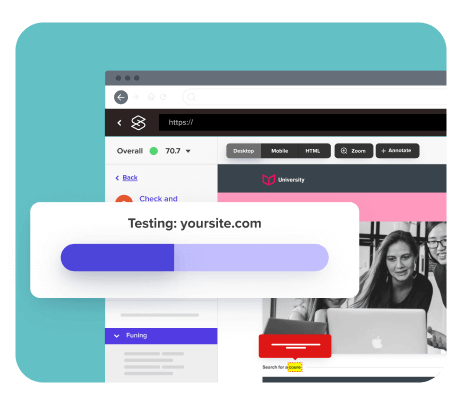 League tables
Silktide Index
The Silktide Index is our accessibility benchmark, comparing websites across multiple sectors.
We launched it in February 2020. Our aim is to raise awareness of the importance of web accessibility.
Making your website accessible to as many people as possible makes sense for your organization.
Government organizations are included, so you can see how your site is doing.
We use Silktide to highlight accessibility issues and track/improve our score.

Esther Pickard, South Cambridgeshire District Council
Case studies
With limited resources and many websites to manage, one person achieves accessibility success with Silktide.

MBC had a single goal – to be number one for Web Accessibility in the Silktide Index.

Kirklees Council used every accessibility tool available, from free Chrome plugins to code validators. Then they discovered Silktide.