How Silktide's automated accessibility testing works
Test your websites

Silktide automatically finds accessibility problems and presents a prioritized list of issues to your team. It scans large websites quickly, giving you greater visibility quickly.

Get a score

Every aspect of your accessibility is given a score, and your team can set targets and due dates for improvement. Everyone is inspired to improve.

Fix the problems

Silktide shows you every issue where it occurs, on every page of your website. With comprehensive, engaging and easy-to-understand training materials, your whole team will gain the skills they need to solve the problems Silktide finds.
Understand your websites
Silktide identifies accessibility barriers and automatically prioritizes where you should focus your efforts
Identify barriers
Establish your current accessibility challenges.
Automatically monitor your entire web estate
Monitor forms, checkouts, logins, and other interactivity
Test across multiple devices including mobile and tablet.
Apply AI to identify issues that computers usually cannot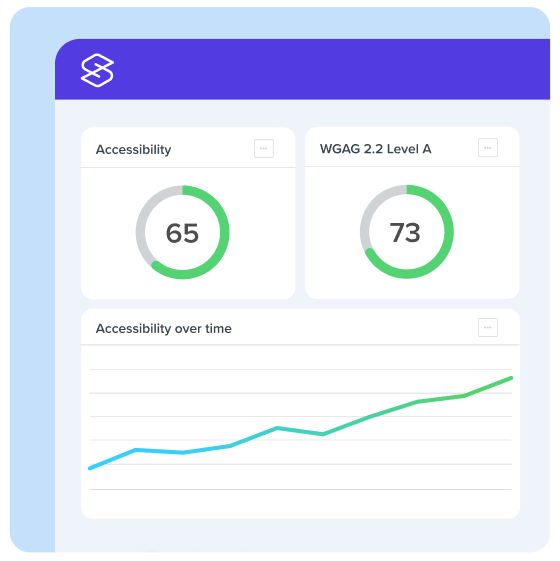 Prioritize efforts
Identify the most impactful areas to focus on at any time.
View accessibility priorities across your entire organization
Divide and delegate tasks by website, section, role, and more
Identify which issues are viewed the most with analytics
Eliminate time-wasting content, such as unused pages and PDFs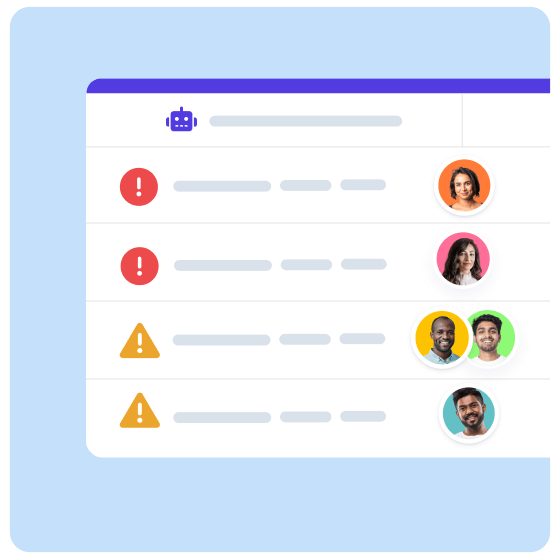 Inspire your team
Silktide is easy to use and filled with fun, engaging information that helps you get buy-in across your whole organization.
Develop buy-in
Motivate your organization to care about accessibility
Demonstrate the business case for accessibility
Understand the impact of poor accessibility through simulations
Establish clear goals and benchmark team performance
Use gamification to encourage positive change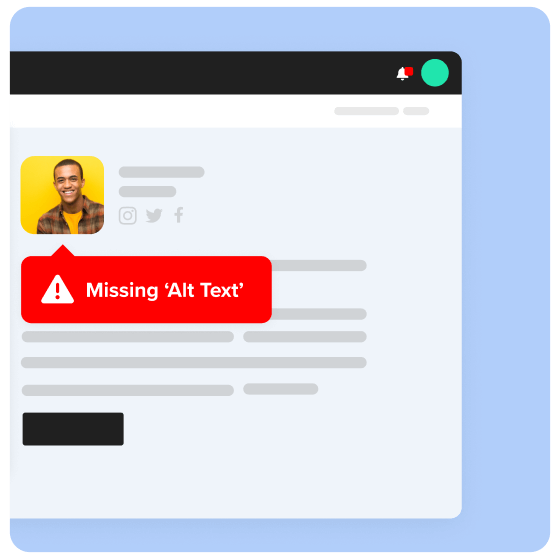 Educate your team
Teach your organization to understand accessibility
Experience fun and easy-to-digest online courses
Engage with accessibility experts to solve real problems
Provide group training to every level of your whole team
Receive clear explanations and videos for non-technical people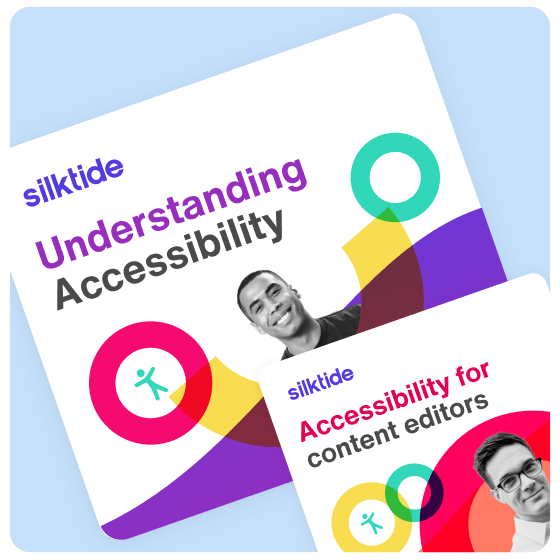 Improve your accessibility
Silktide gives you actionable information that helps you remove accessibility barriers and maintain compliance.
Remove barriers
Efficiently deliver positive change to your web estate
Assign and track specific issues to teams and individuals
Monitor progress over time against your accessibility goals
Demonstrate your commitment to accessibility with reports
Make changes quickly with direct CMS integration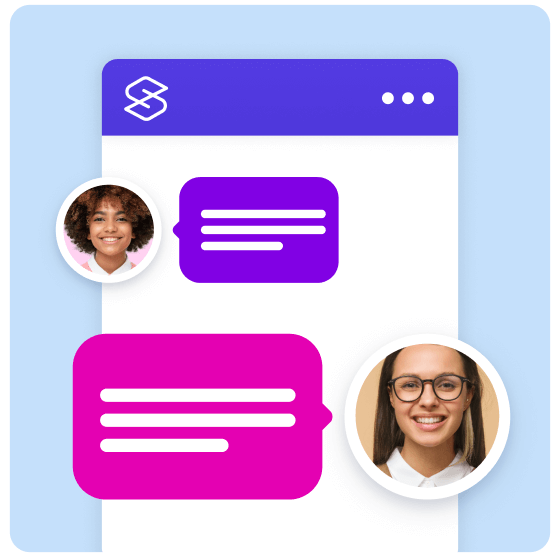 Maintain compliance
Ensure your organization becomes 'accessible by default'
Prevent new accessibility issues with pre-publication checks
Be notified automatically when new issues occur
Receive regular reviews from our in-house experts
Stay up to date with the latest accessibility standards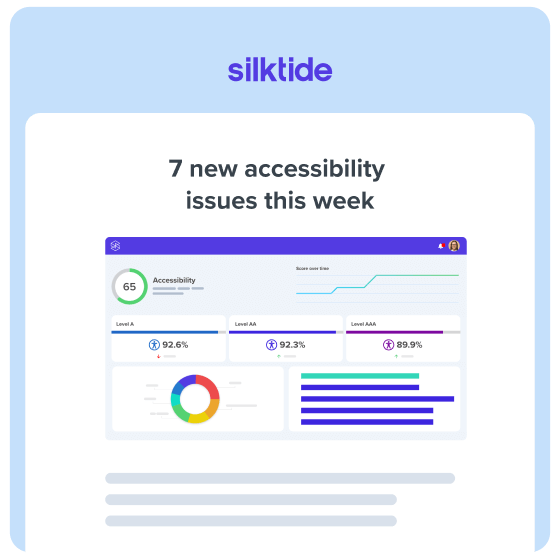 See it for yourself
We built a deliberately inaccessible website and tested it with Silktide. See it in action.
#1 Accessibility Platform
#1 Digital Governance
#1 Digital Analytics
Struggling with web accessibility?
If you're overwhelmed by accessibility, and worried about the consequences of having an inaccessible site, we can help.
Book your free consultation with our accessibility experts
Learn how a combination of automated and manual testing helps you become compliant
Discover how Silktide can improve your entire team's accessibility workflow
Take the pain out of learning accessibility
Get a free scan of your website so you have a starting point