Identify your most important issues
One website error may occur hundreds of times, impacting thousands of users. Silktide gives you a detailed list of recommendations in order of severity, so you can make quick fixes across your entire site.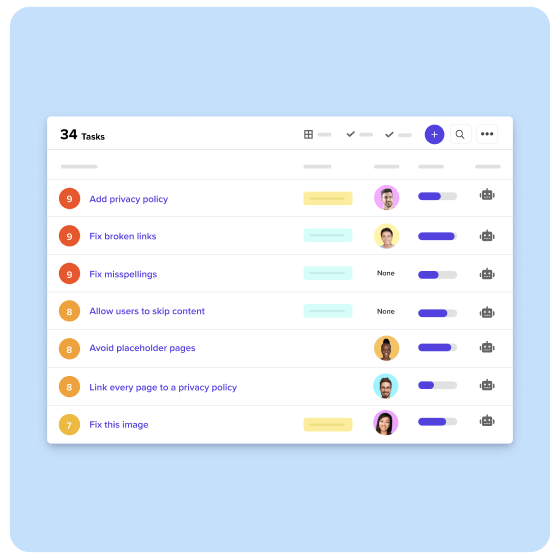 Start with the easier accessibility requirements
Silktide filters issues by WCAG 2.1 level A, AA or AAA. Your team can pinpoint and solve the essential accessibility errors in Level 1, and then work on the rest once these are complete.
It's a better solution than using confusing accessibility checklist spreadsheets, which are hard to manage or retain visibility over.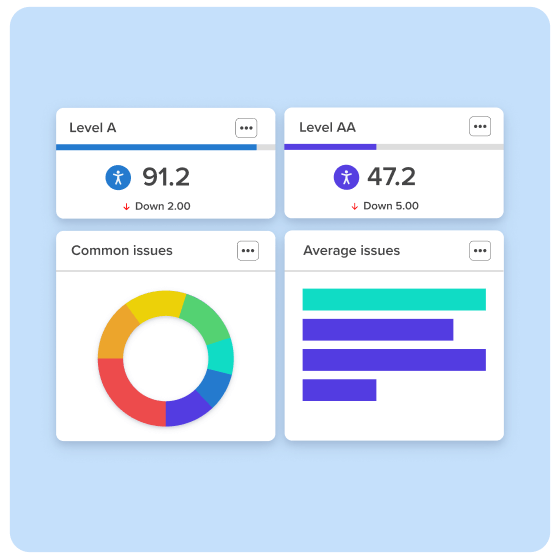 Get in-depth help
For every issue found across all modules in the Silktide platform, detailed help and support (including code examples) are available.
Our aim is not only to explain what the issues are but to educate your team on how to fix them.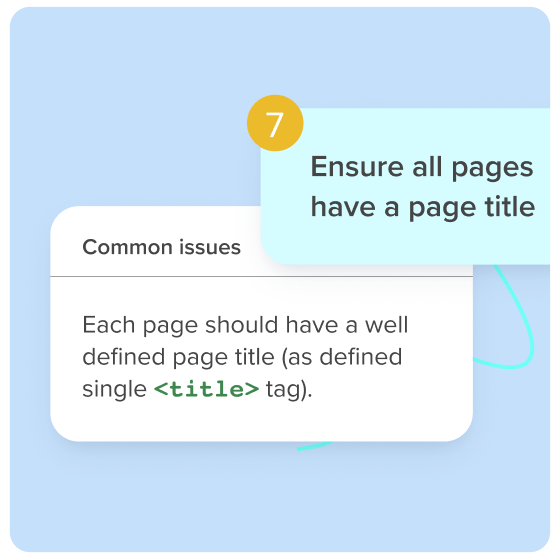 The website quality management platform built for web managers