Download the field guide now
Just enter your email address and we'll send you a link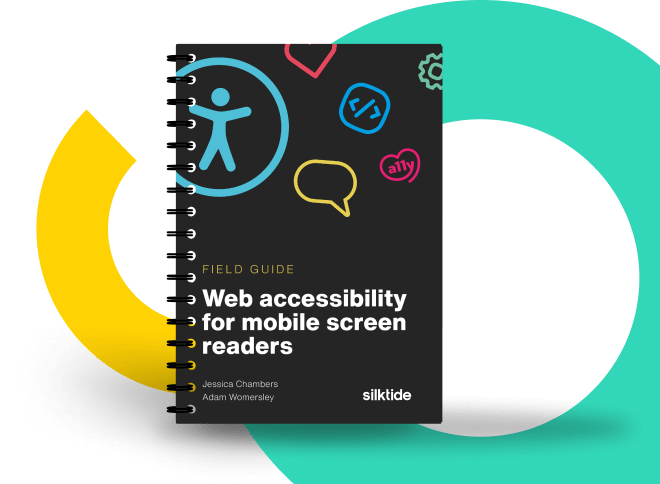 Who is this book for?
We wrote this book to help web managers, content creators, and developers understand the importance of accessibility for screen readers.
The book is aimed at anyone interested in accessibility. And you'll be using your smartphone's built-in screen reader to experience common website problems firsthand.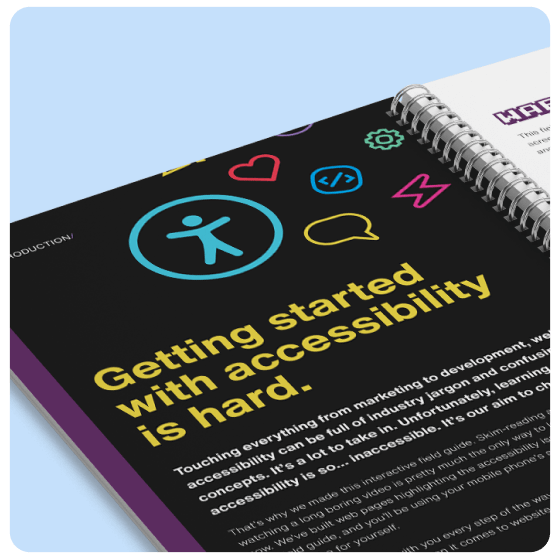 What you'll learn
What is a screen reader?
How do I use a mobile screen reader?
The common pitfalls of websites that aren't screen reader accessible
Interactive examples highlighting specific and common accessibility failures
Plus much more!