Get your free interactive web accessibility report
Identify barriers
Establish your current accessibility challenges.
Automatically monitor your entire web estate
Monitor forms, checkouts, logins, and other interactivity
Test across multiple devices including mobile and tablet.
Apply AI to identify issues that computers usually cannot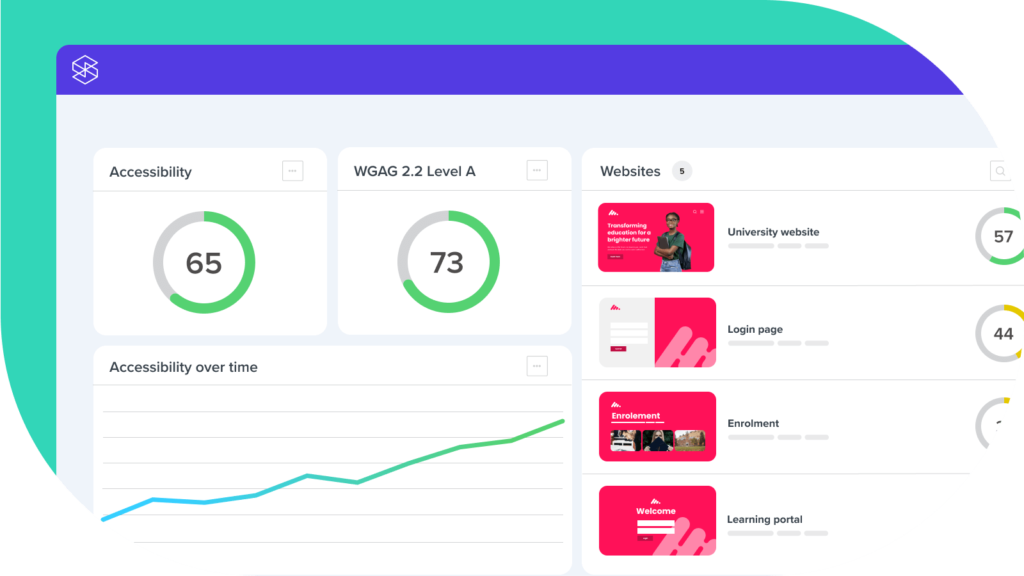 Prioritize efforts
Identify the most impactful areas to focus on at any time.
View accessibility priorities across your entire organization
Divide and delegate tasks by website, section, role, and more
Identify which issues are viewed the most with analytics
Eliminate time-wasting content, such as unused pages and PDFs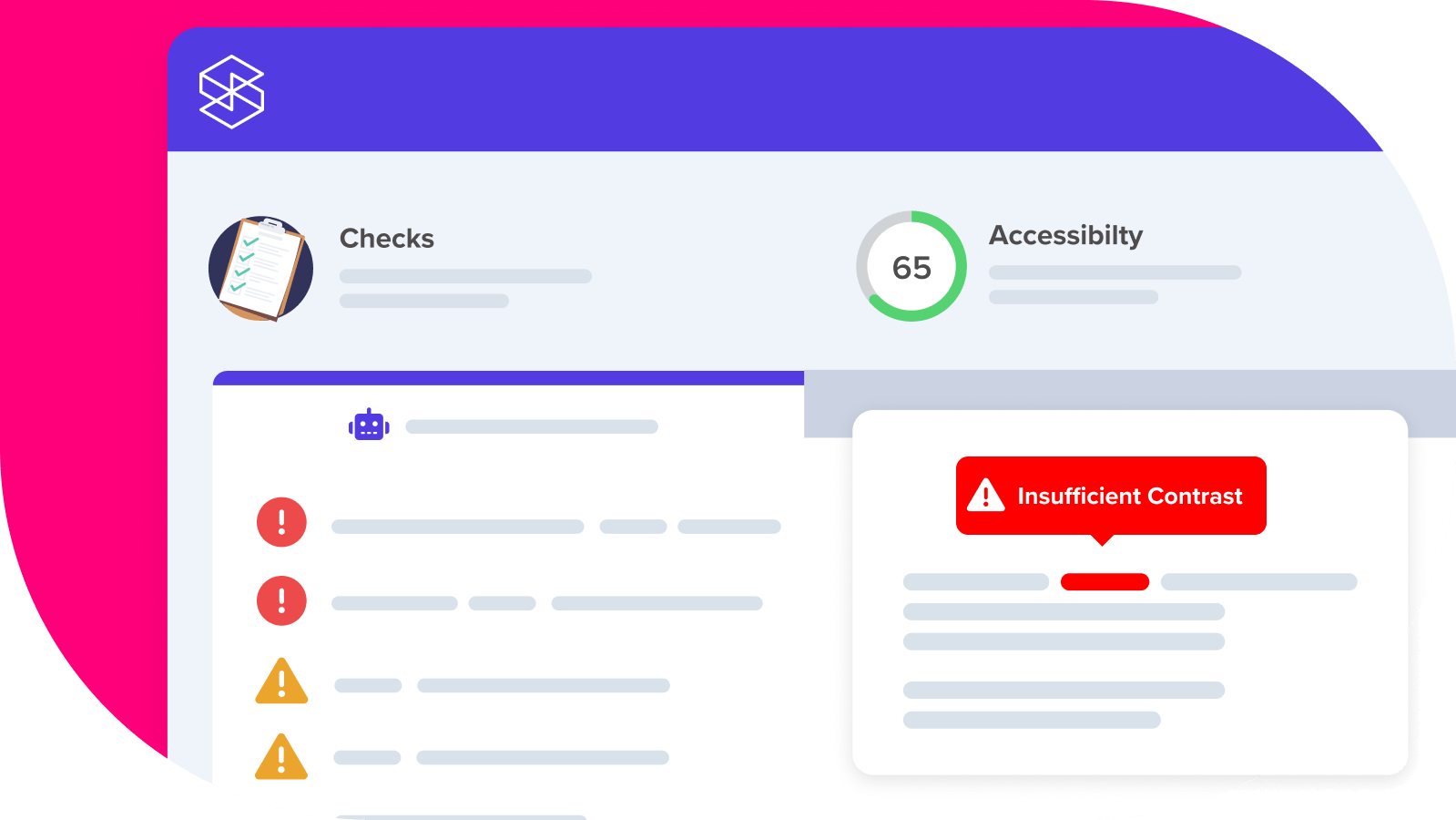 Develop buy-in
Motivate your organization to care about accessibility
Demonstrate the business case for accessibility
Understand the impact of poor accessibility through simulations
Establish clear goals and benchmark team performance
Use gamification to encourage positive change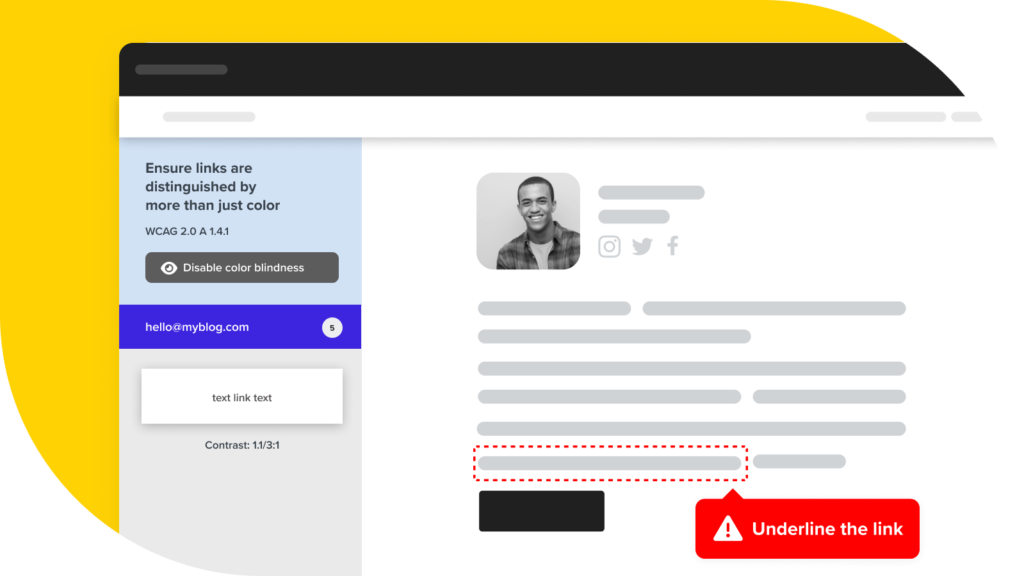 Educate your team
Teach your organization to understand accessibility
Experience fun and easy-to-digest online courses
Engage with accessibility experts to solve real problems
Provide group training to every level of your whole team
Receive clear explanations and videos for non-technical people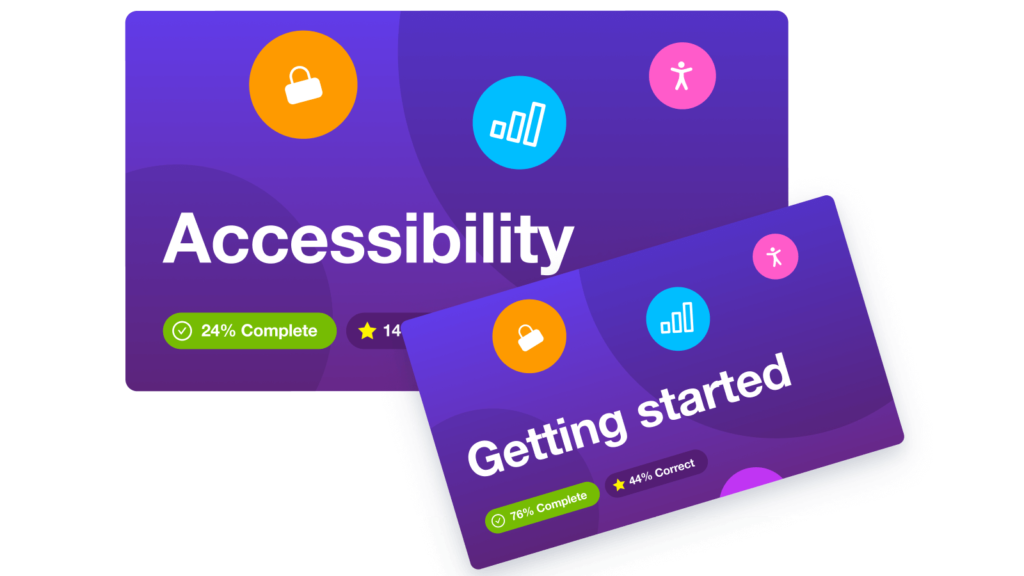 Improve accessibility
Efficiently deliver positive change to your web estate
Assign and track specific issues to teams and individuals
Monitor progress over time against your accessibility goals
Demonstrate your commitment to accessibility with reports
Make changes quickly with direct CMS integration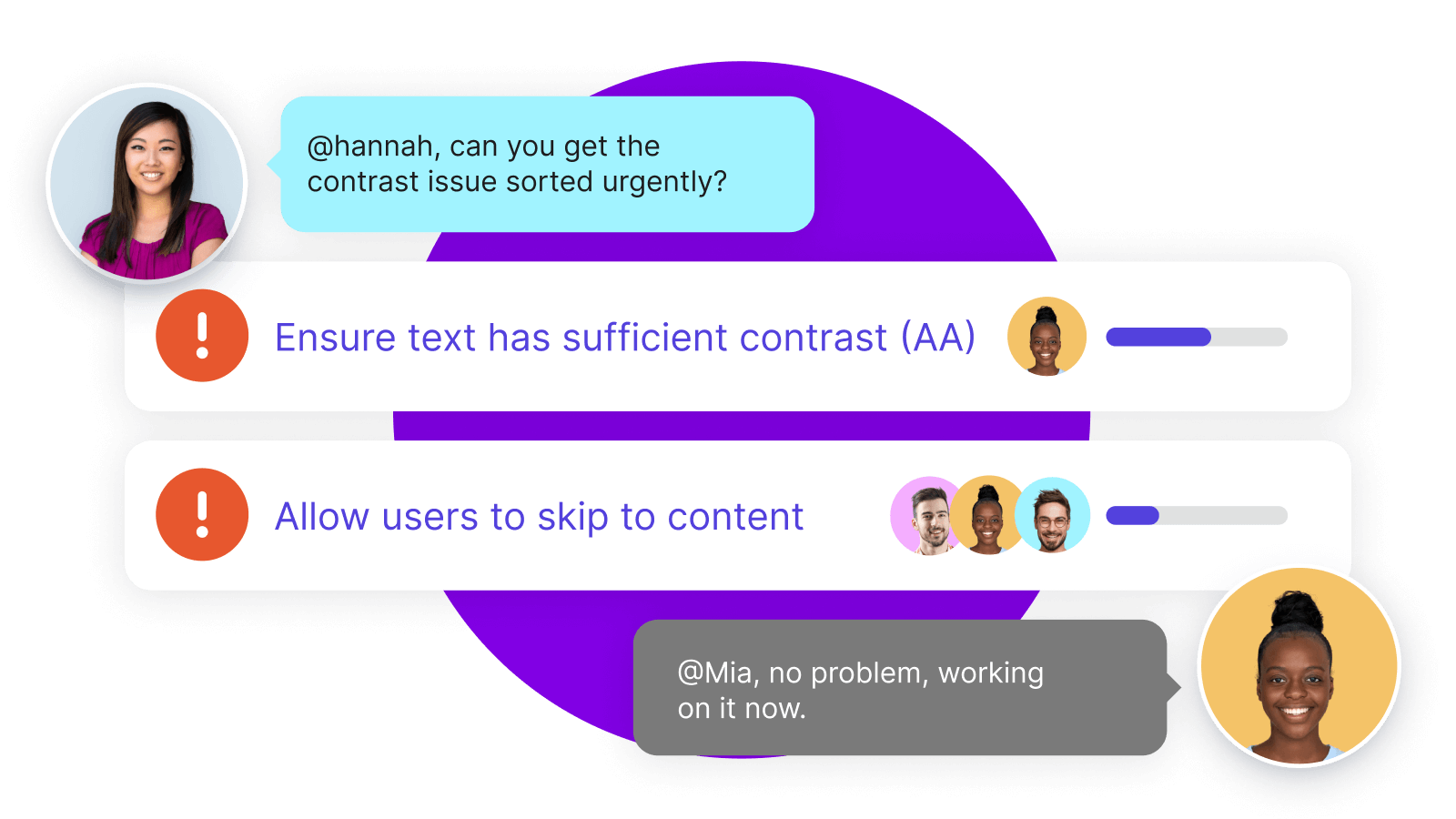 Maintain compliance
Ensure your organization becomes 'accessible by default'
Prevent new accessibility issues with pre-publication checks
Be notified automatically when new issues occur
Receive regular reviews from our in-house experts
Stay up to date with the latest accessibility standards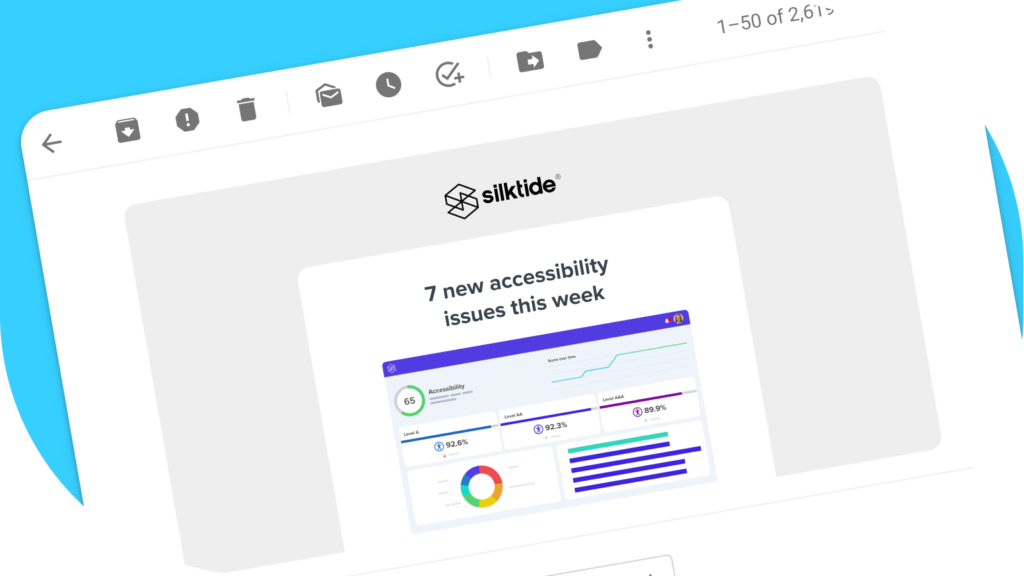 See a live demo of Silktide
There's so much on offer inside Silktide. The best way to understand what you can achieve is to experience it for yourself.
Take a look at our demo platform, then request your interactive website accessibility report.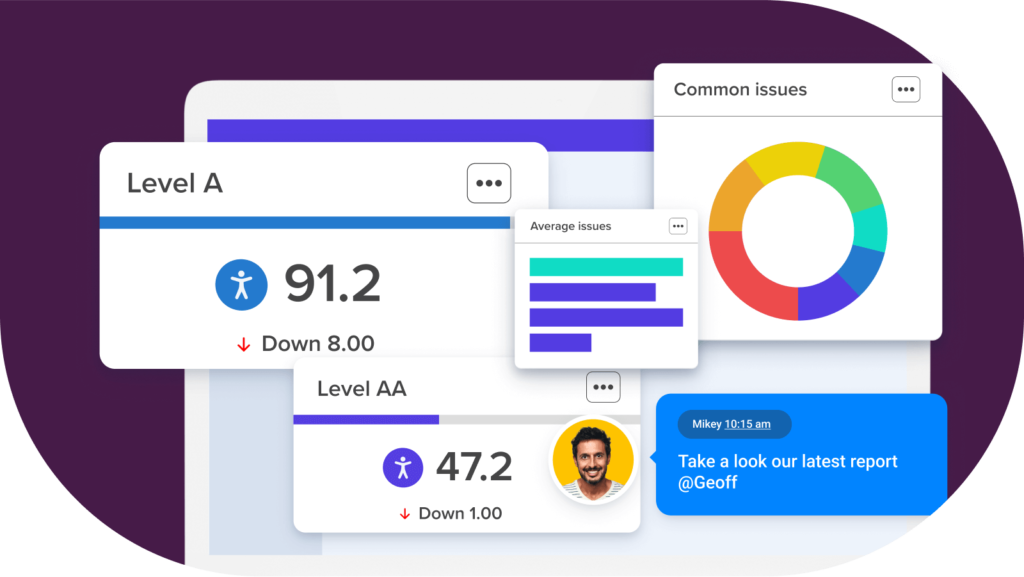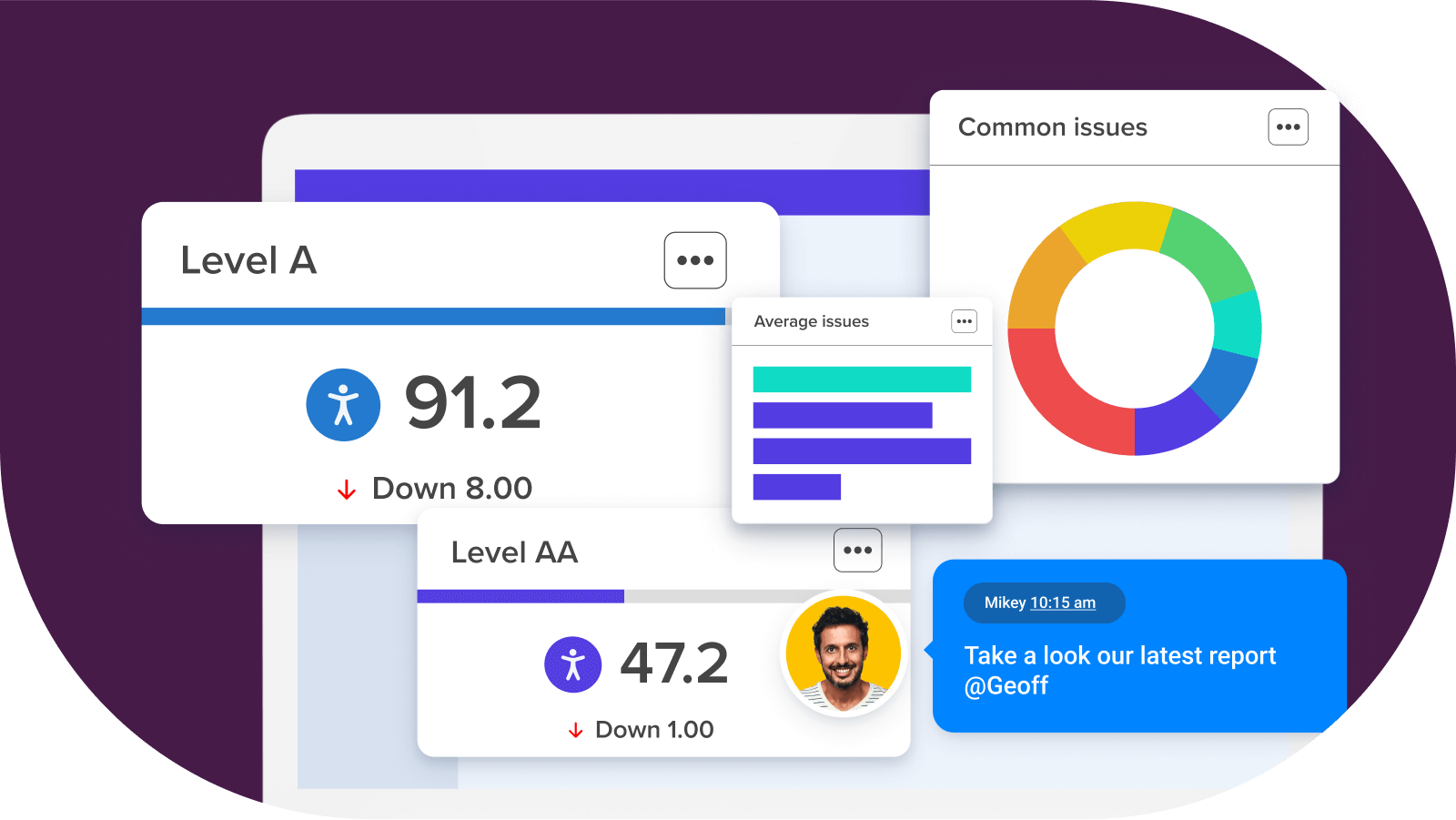 "Highlighting and addressing any WCAG accessibility issues allows us to push to be an accessibility leader in the industry."

Joe Vugteveen, Grand Valley State University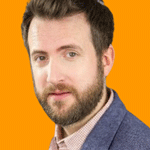 "The WCAG legislation is written in such an inaccessible way. Unless you are incredibly skilled and know what they're talking about, a lot of it makes no sense. Silktide translates it and it takes the pain out of us having to identify what it meant."

Neil Wood, Breckland Council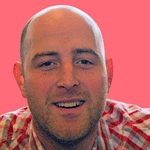 "You need this software if you're serious about accessibility."

Mark Chapman, NHS
Silktide is the highest-rated web accessibility platform
Discover #LoveA11y
How do you get people to care about accessibility?
People can't rally behind a mission they can't identify. Accessibility, we believe, lacks a compelling identity.
So we fixed it, and are giving it away to the world for free.