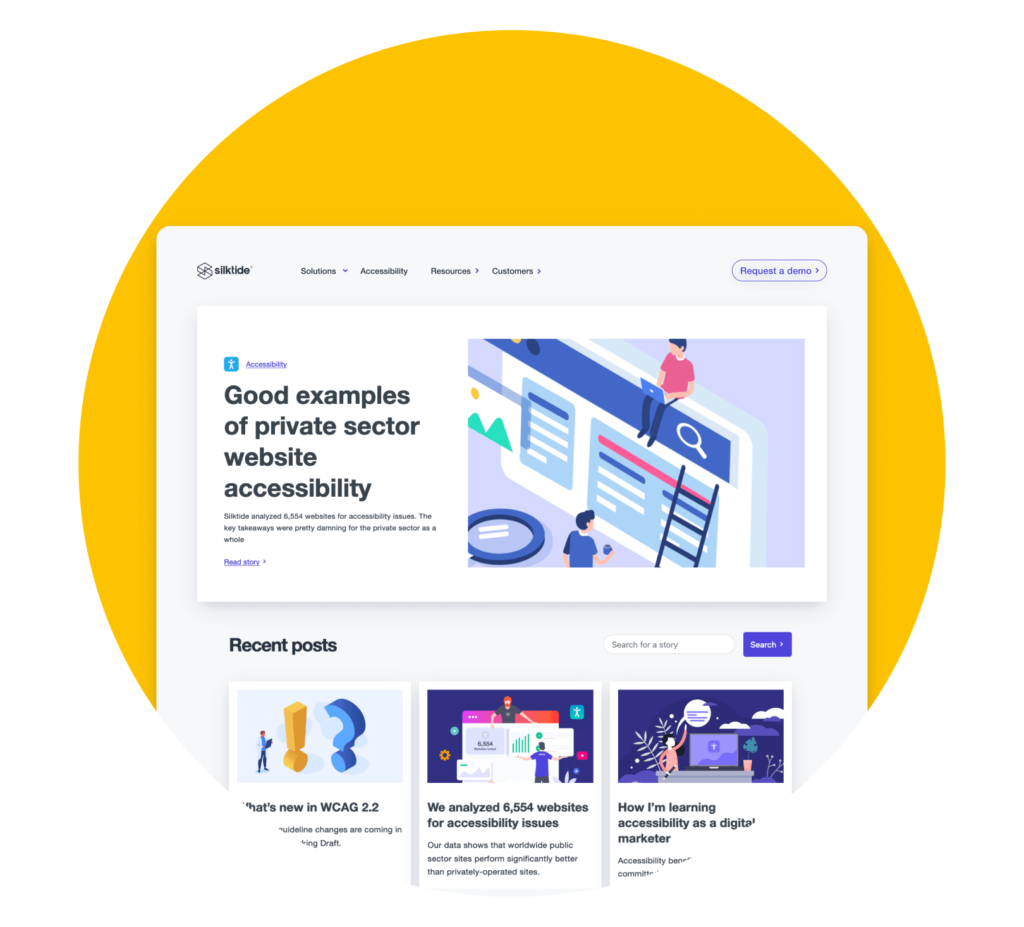 Read the Silktide blog
Catch up with the latest news and industry commentary in the Silktide blog.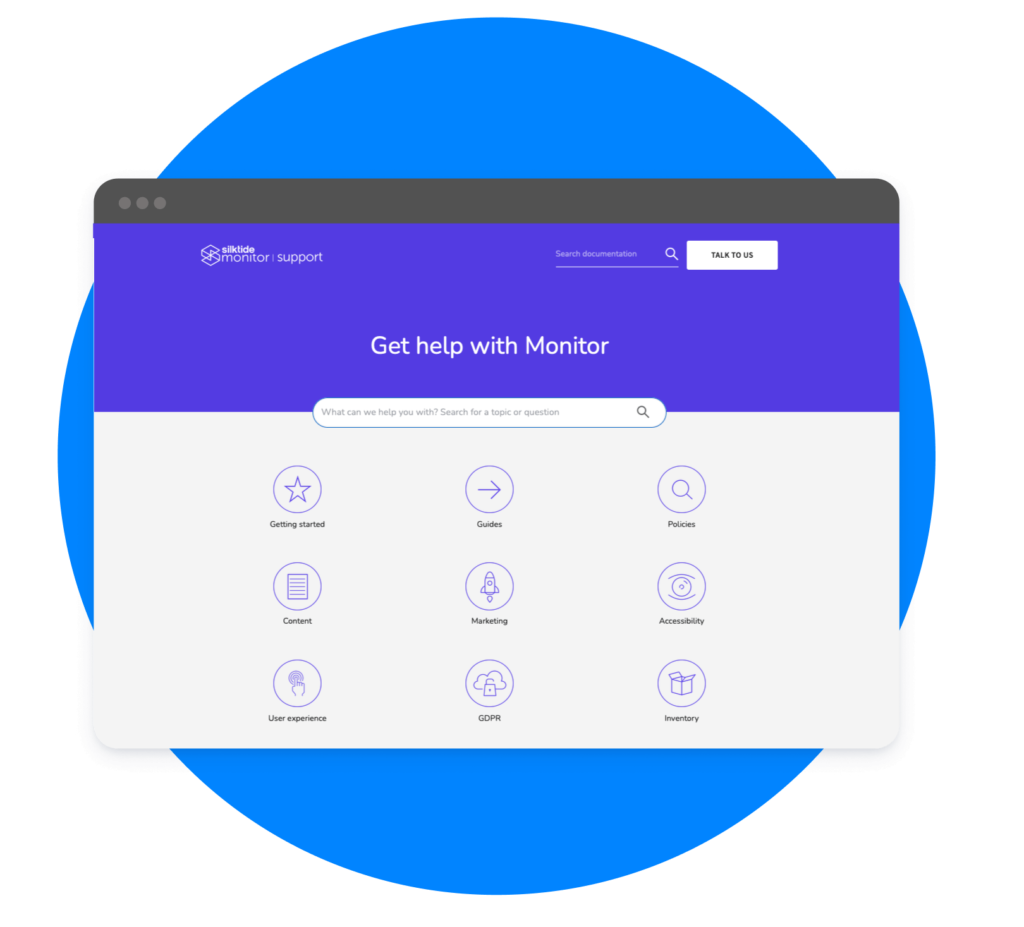 Get online support for Silktide
Our support center covers technical information and guides for the Silktide platform.
Silktide also contains in-platform tutorials, videos, explanations, and code examples, so your team can find the information they need, right where they need it.
Find out where you rank for accessibility
The Silktide Index is our monthly league table of global accessibility across multiple sectors and industries.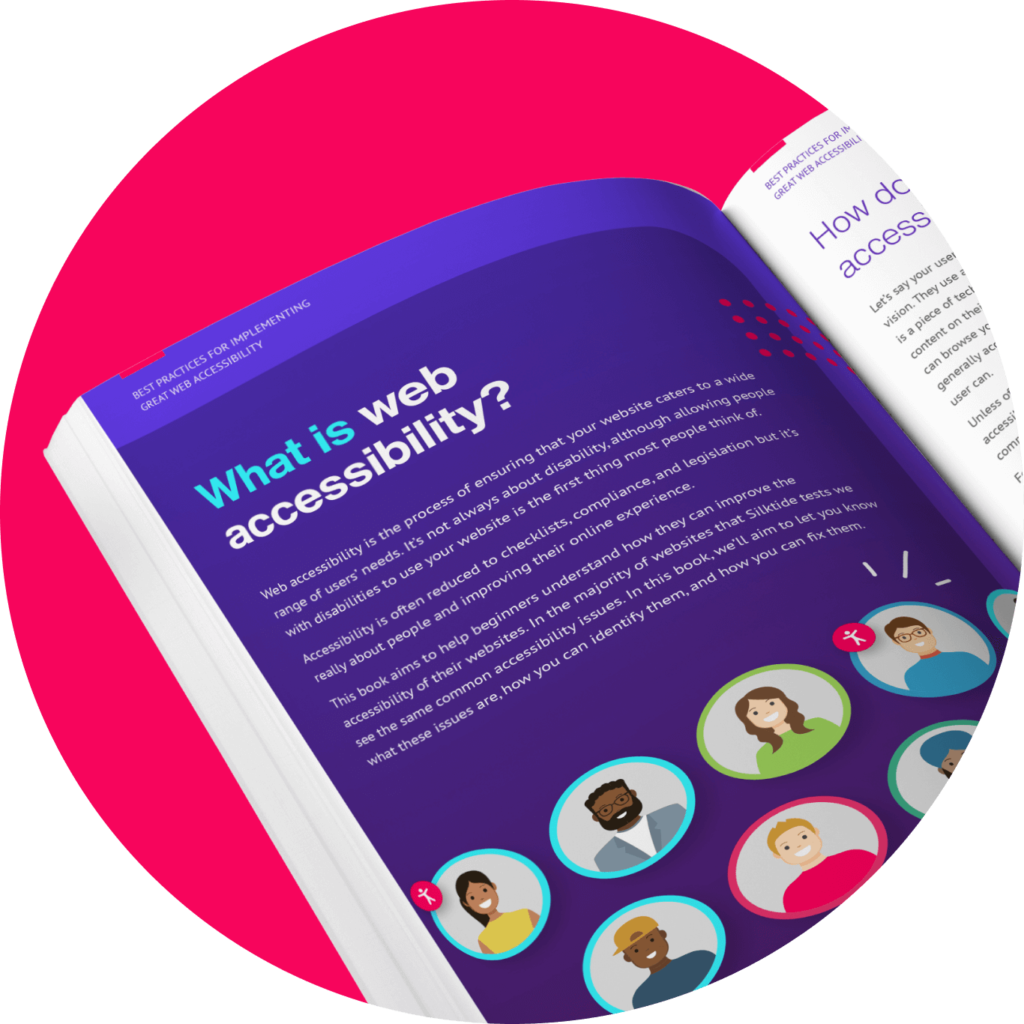 Free ebook – Best practices for great web accessibility
We wrote a free accessibility book for beginners, especially those working in marketing or content creation, explaining how you can make your content more accessible.
There are also guides for developers explaining how to find and fix the top accessibility issues we found through our extensive accessibility testing in the Silktide Index.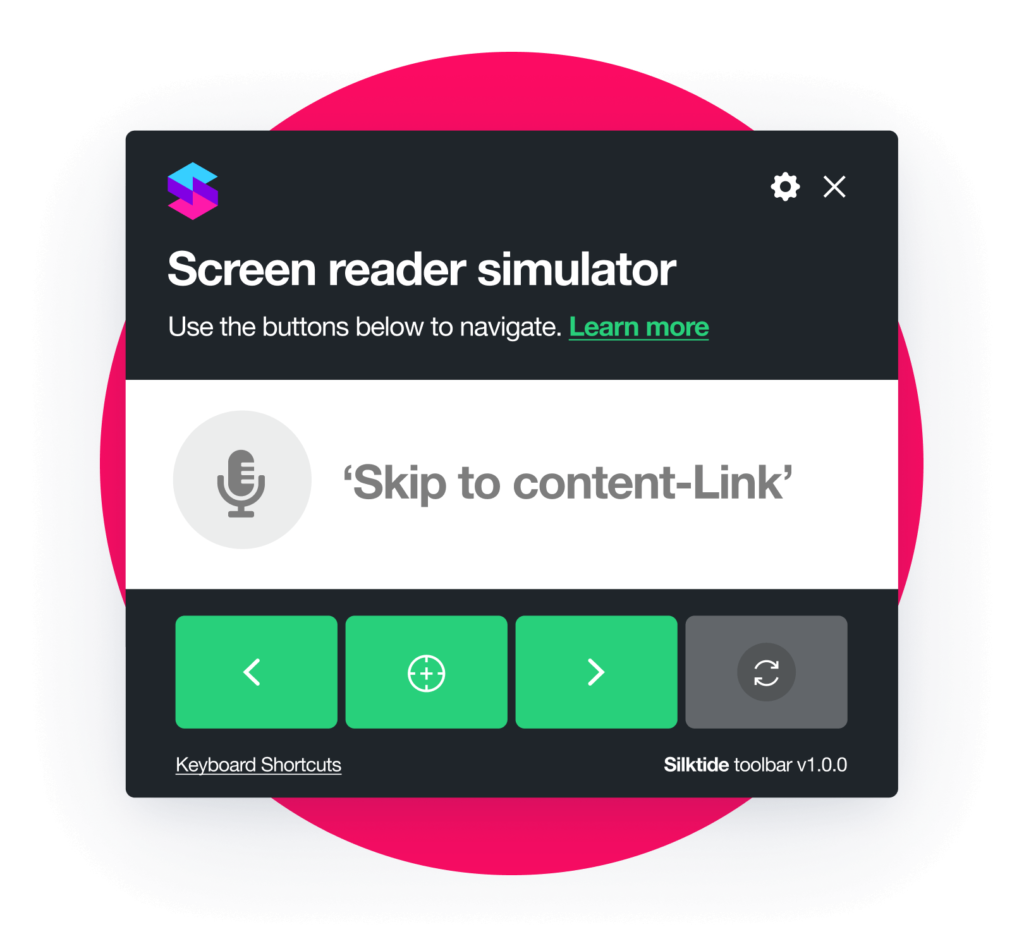 Get some free tools
Our popular Disability Simulator is part of our platform, but a version of it is also available as a free Chrome plugin.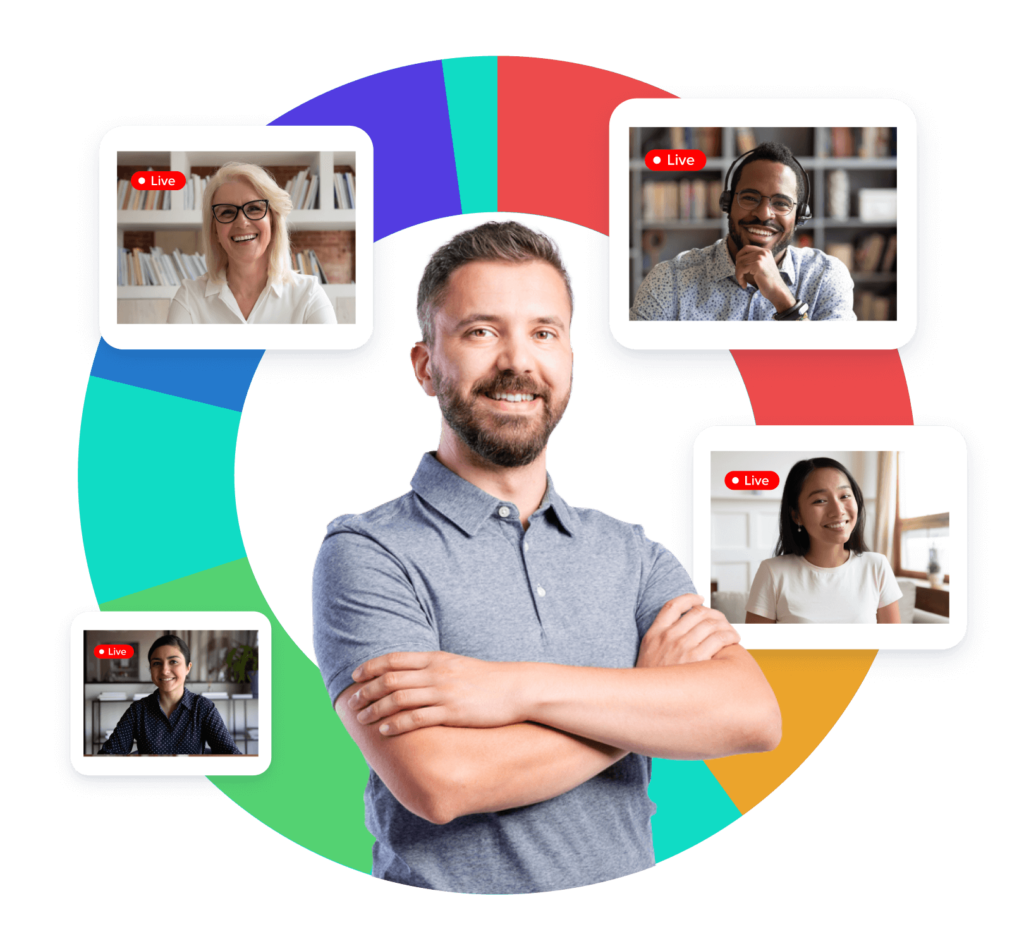 Watch a webinar
We have a range of accessibility webinars available on our website and over on our YouTube channel.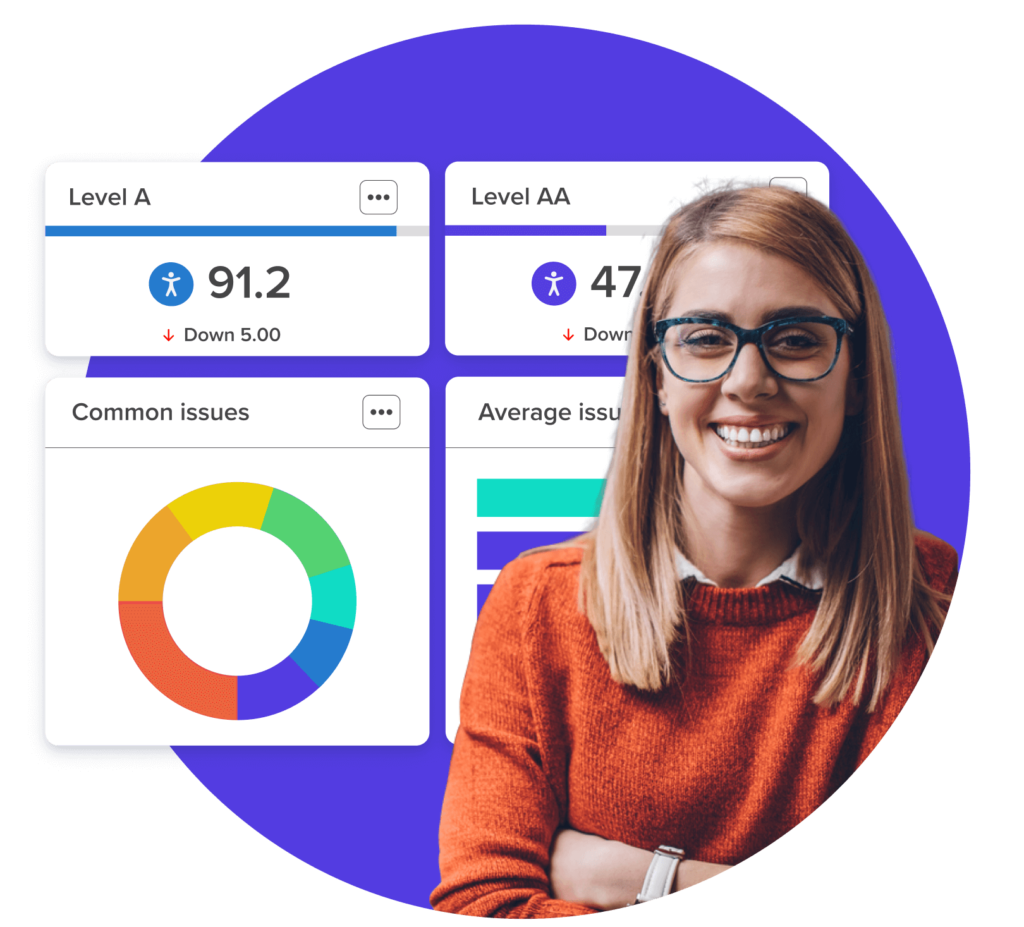 Learn all about accessibility
Our accessibility center is the best of our accessibility content. It includes reference materials, blog posts, articles, reports, webinars, and videos.