Reports for auditing
Reports are fixed snapshots of your website's state at a specific point in time. Once created, they do not change.
They are fully customizable and help you refer back to your progress at each milestone of your project.
They can be used to prove your work towards accessibility and privacy compliance.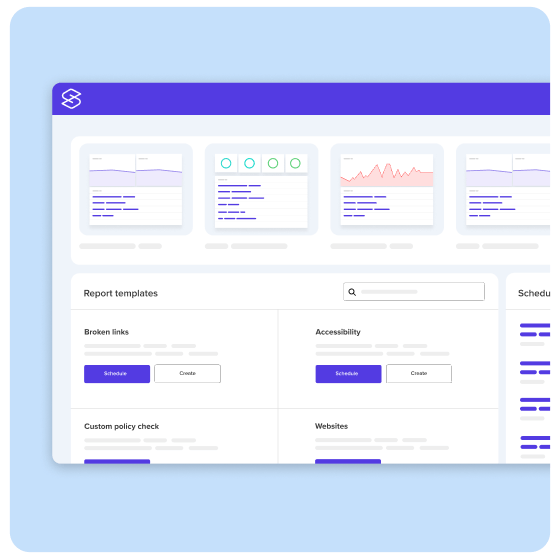 Dashboards for live data
Dashboards are created from customizable templates and always show up-to-date information. Data is refreshed whenever they are reloaded.
Use dashboards to give your team an up-to-date record of how your website looks at the current moment.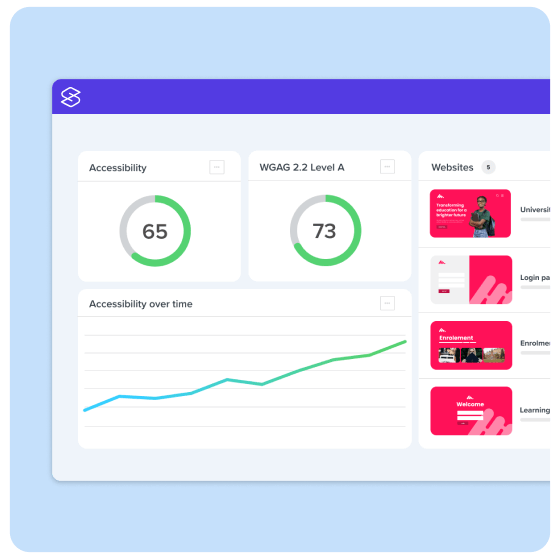 Everything is sharable
Reports can be shared with any member of your team.
It's easy to give access to non-Silktide users, or people outside your organization, with share links accessible by everyone.
This means that everyone can see the impact of your work for themselves.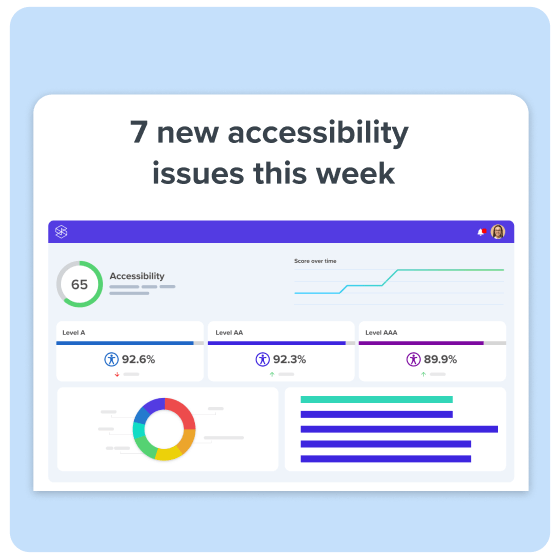 The website quality management platform built for web managers