Make your websites better with Silktide
Silktide comprehensively tests your websites and reports on issues with accessibility, content, and user experience.
We help your team understand how to fix issues by providing an easy-to-use, feature-rich platform that takes the burden off your overstretched web teams.
Get in touch for a free consultation.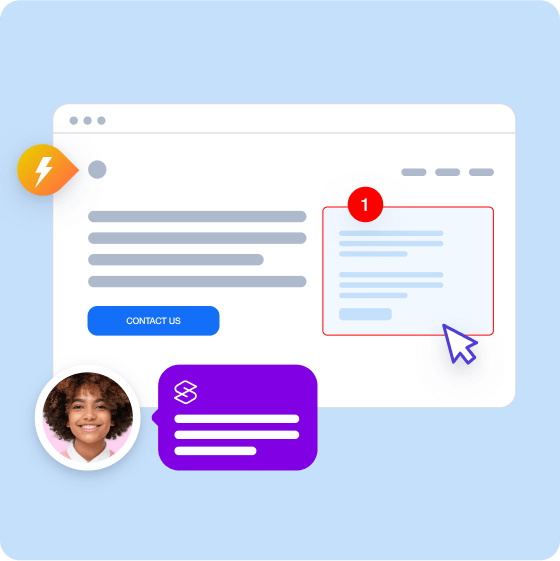 Frequently asked questions
Every organization is different which is why we prefer to talk to you to discuss your individual needs. Our pricing is based on the size of your websites, the level of support you need, and which parts of the platform you need. It's flexible yet scalable.
Most contracts are a minimum of 12 months. Discounts may be available for multi-year contracts. Talk to us to discuss your requirements.
No. There's no authentication, logins, passwords, or anything else needed for Silktide to be able to scan your public websites.
Silktide can handle hundreds of pages up to a hundred thousand pages, and more. Your individual circumstances depend on your contract, but you'll choose how many pages you wish to monitor at any given moment.
Yes. Speak to our Customer Success team. Additional fees may apply.
Once you've contacted us, we'll be in touch to have a consultation about your specific requirements and answer any questions you have about Silktide. You'll then be given the opportunity to have a full, personalized demo of our platform using data from your own website.
Yes. We integrate with a range of Content Management Systems. The benefit of this is that any changes you make in your CMS will trigger an immediate retest of your content in Silktide. CMS integration is, however, entirely optional, and if you have a custom CMS or one that we don't support (yet) you can still use Silktide fully.
No. There's no need to install anything or add any scripts to your website for Silktide to scan your website.
No. We never will. This is because accessibility overlays do not work. It's impossible to fix your accessibility issues by adding a script to your website. Instead, Silktide tells you where the accessibility problems are, and teaches you how to fix them. Only by fixing the issues at the source, rather than attempting to mask them, will you be able to have a more accessible website.
No. No software is capable of fixing issues for you. Be very wary of any company that offers a product that claims to fix accessibility issues automatically using software. Right now, that's just not possible. The only true fix for accessibility issues is to fix the underlying code at the source.

However, you'll find that Silktide finds many issues automatically and tells you how to fix them yourself. It's very easy to use, and our customers love how simple we make it. As long as you have access to a developer or external team, you'll be able to make great progress quickly using Silktide. Even non-technical members of your team, like content writers, will be given pointers on how to create more accessible content. Read more about web accessibility responsibilities in this article.
By default, we scan every five days. But you can run unlimited ad-hoc testing on your entire site or on single pages, whenever you like.
Silktide scans your website, gives you a score, explains where the issues are, and tells you how to fix them. Once you have made your changes, Silktide rescans your website and your score increases. It's a simple yet comprehensive solution for web teams in large organizations to manage thousands of pages of web content. Click here for more detail about how Silktide works.
Yes. Silktide can test PDFs as well as web pages. Our PDF tests include spelling, grammar, and more.
Unlock the hidden potential of your website