Better websites for large organizations
We work with highly-regulated global organizations across the public and private sectors. Our clients use Silktide to solve problems with web accessibility, content quality, user experience, privacy, SEO, and more.
Silktide helps your teams work more efficiently
Web teams can buckle under the pressure of maintaining a huge website with hundreds of contributors. Whether your team is centralized or decentralized, the problem only shifts between departments. Silktide monitors everything and creates a better workflow, saving you time and money.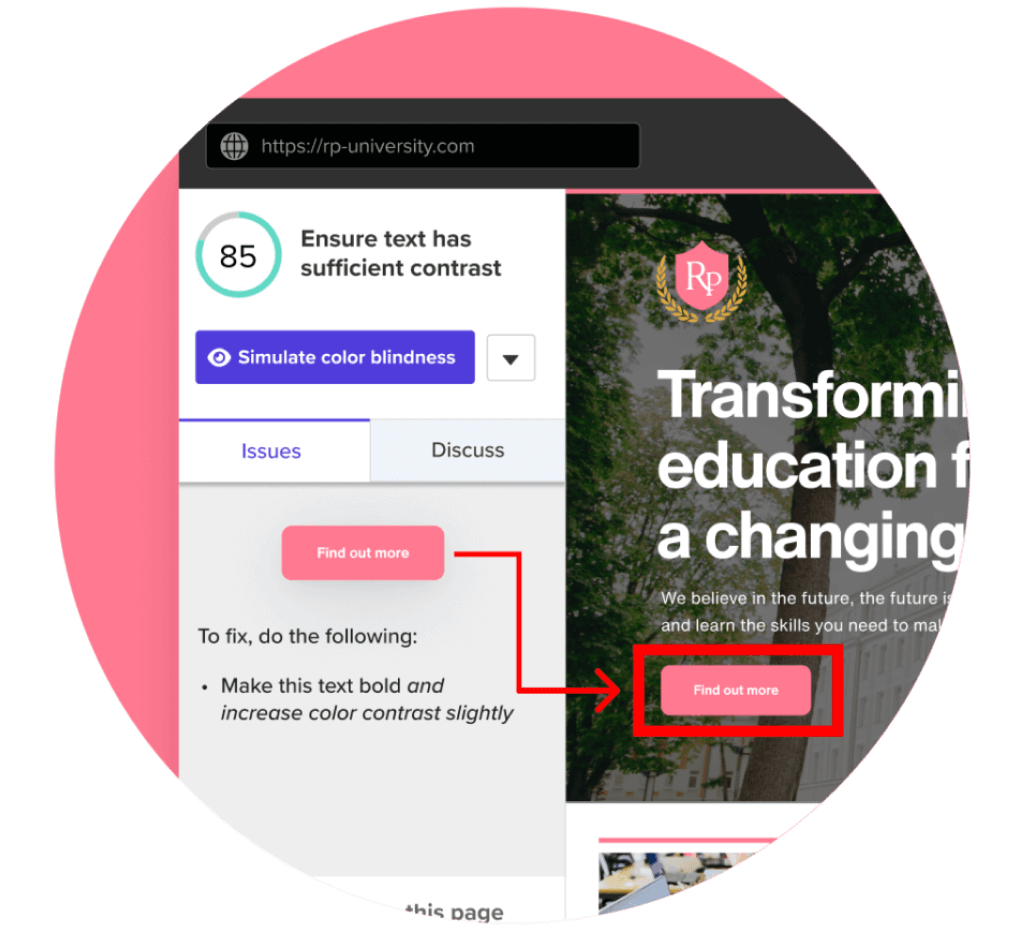 Silktide's tech is fundamentally different from other website evaluation platforms
Our tech is pretty unique and allows us to do things most platforms can't. We find more issues, can test complex user journeys, and show you where problems occur on each page.
The problem with other online accessibility tools is that they just don't tell you how to find issues and fix them.

Ian Nicholls, Royal Cornwall Hospitals NHS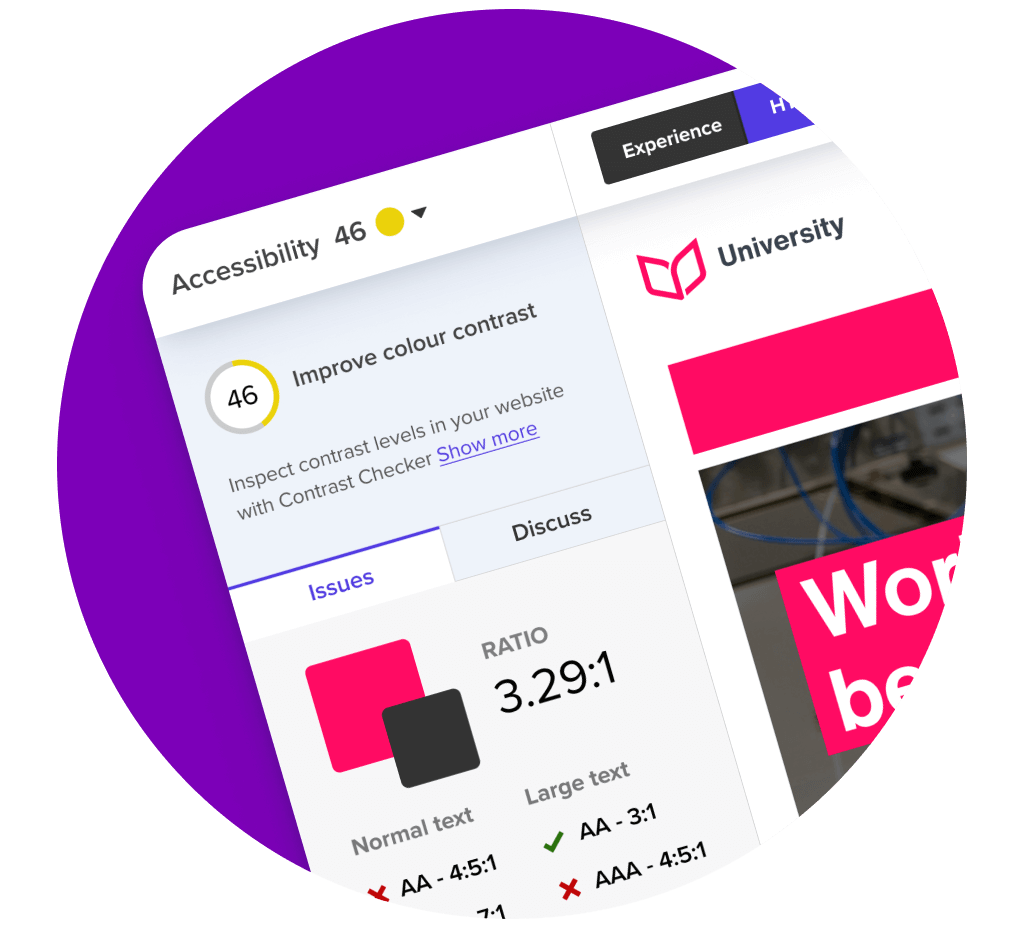 Find out why we're voted 'Best Usability' by G2
See a live demo of Silktide. You'll see why our customers constantly rave about our usability.
Usability is the key to Silktide. It's so intuitive. It's easy and it saves me time.

Andrew Kemp, Orkney Islands Council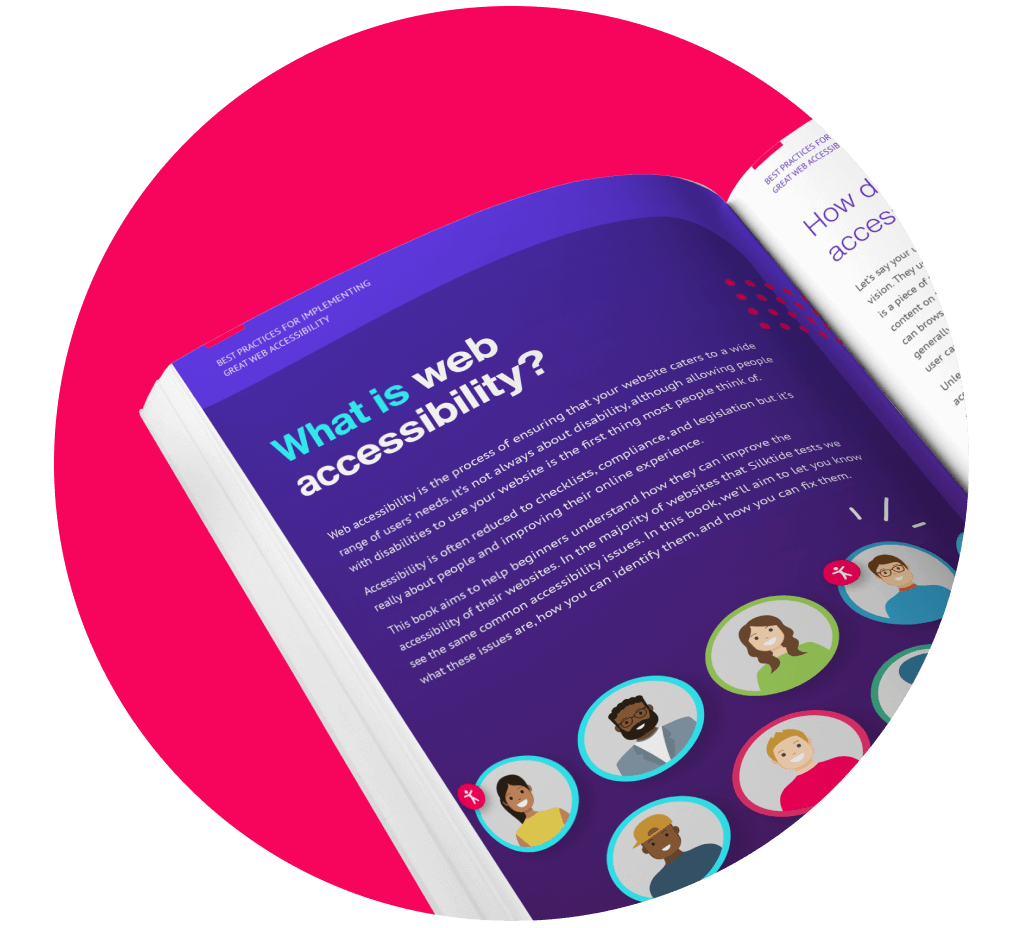 A free beginners' guide to accessibility
"Best practices for great web accessibility" is our new book that helps beginners understand how to create content for the web.
It's aimed at marketers, content creators, and developers who are new to accessibility.
It covers the main web accessibility concepts and explains how to find and fix the most common issues.
Industries working with Silktide
Our platform is used by global organizations across multiple sectors, including government, education, healthcare, and finance.
Get a personalized, interactive accessibility report