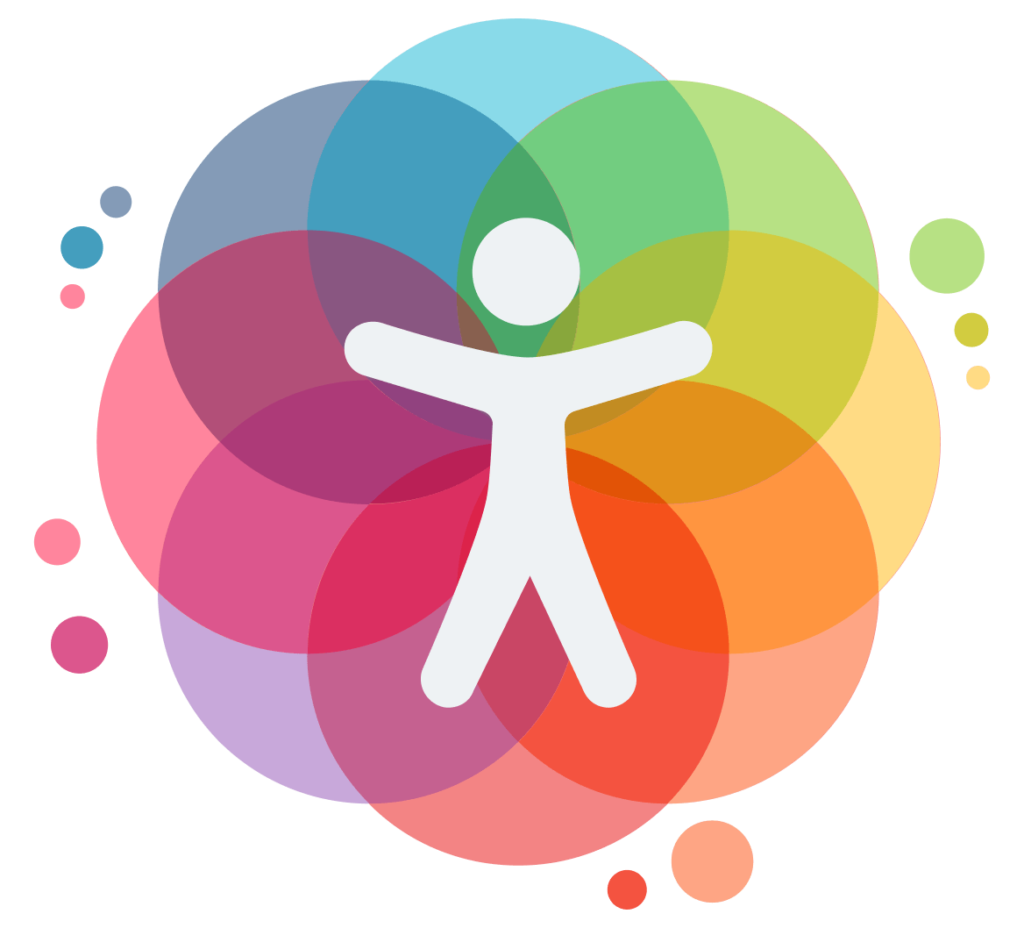 An accessibility guide for the rest of us
We're tired of accessibility books that read like something a particularly vindictive lecturer would hand out. Ours is different:
Learn how to make accessible content, forms, videos, and more
Learn how to conduct an accessibility audit with manual and automated tools
Gain an up-to-date understanding of your legal obligations and their consequences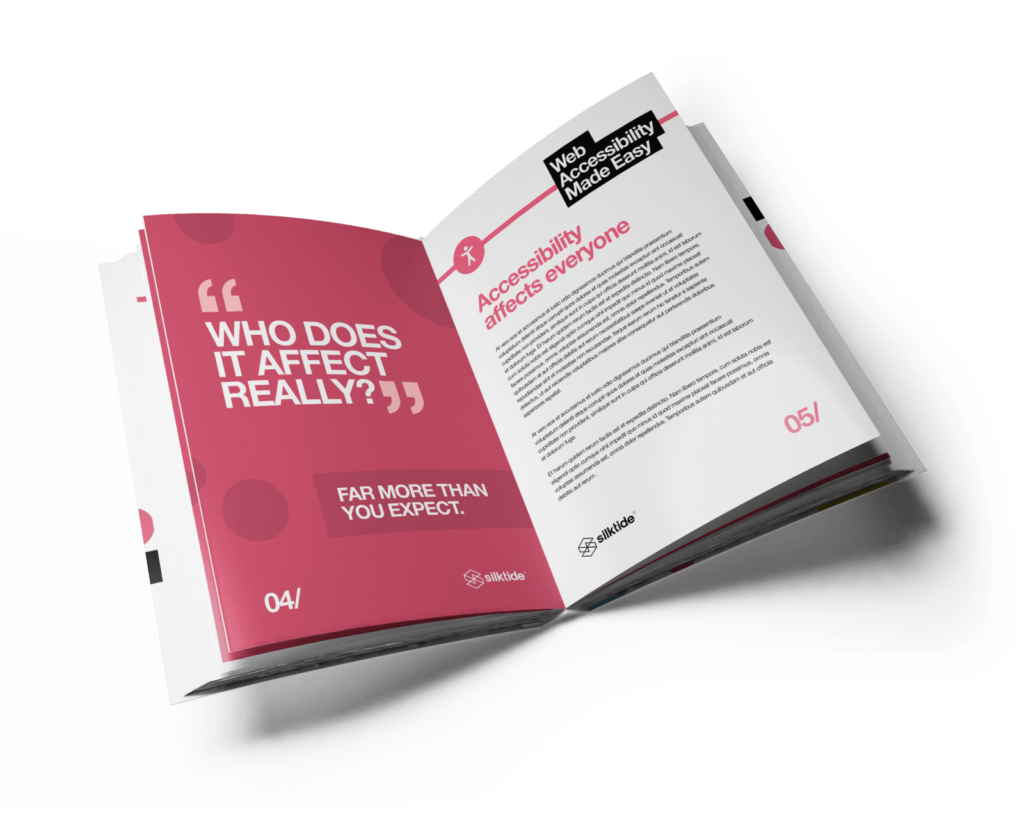 What is it?
A practical guide to the latest accessibility standards
The only book on WCAG 2.1
Made for the web in 2020: mobile accessibility, ARIA, HTML5
Covers US, EU, and UK legal requirements
It's, like, really pretty
Tell me when the book is ready
Enter your details below to get notified when the book is released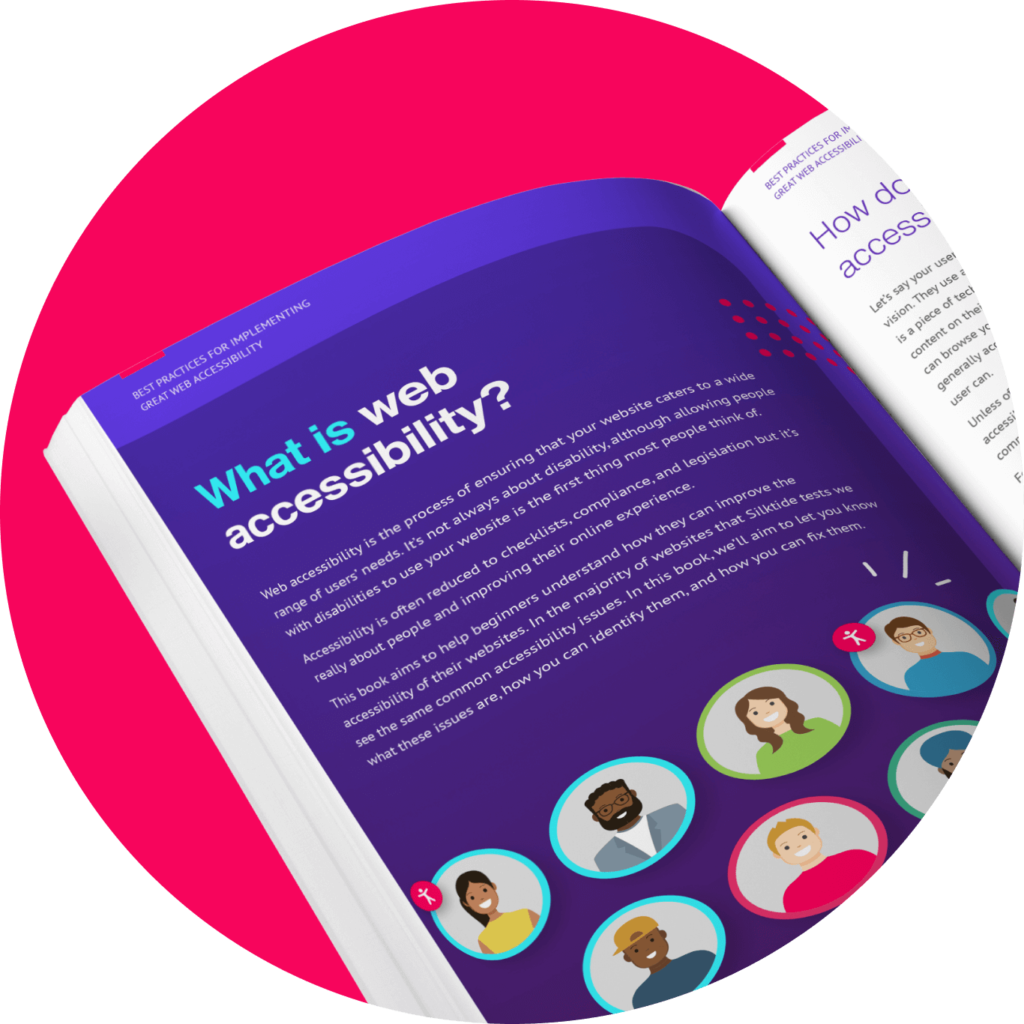 Can't wait? Get our free beginners guide to accessibility
"Best practices for great web accessibility" is our new book that helps beginners understand how to create content for the web.
It's aimed at marketers, content creators, and developers who are new to accessibility.
It covers the main accessibility concepts and explains how to find and fix the most common issues that we found through testing thousands of websites in the Silktide Index.