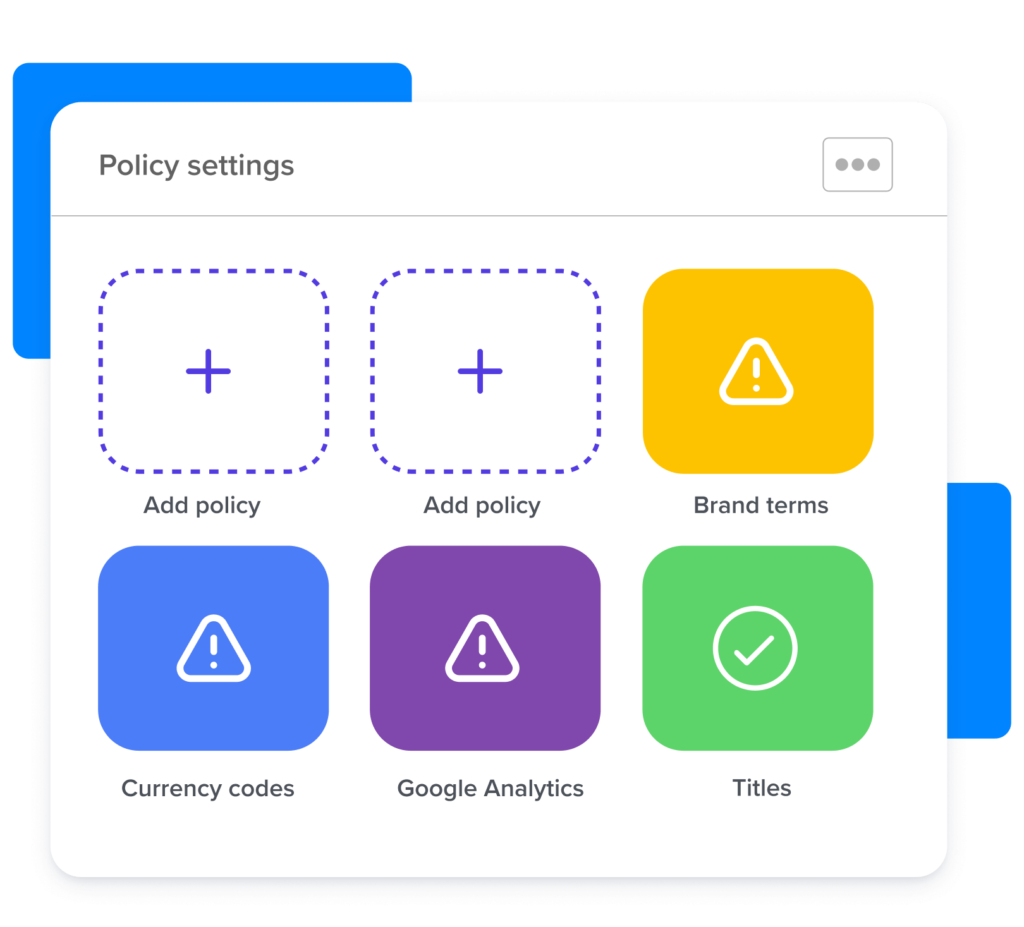 Consistency
What can you do with policies?
Pretty much, anything you like. As long as a computer can check it. Examples include:
Write your brand terms correctly
Keep page titles short
Check Google Analytics is implemented
Write currency codes consistently
DON'T USE ALL CAPS
Silktide customers use policies to monitor writing, multimedia, brand, legal compliance, and lots more.
The ability to customize Silktide with your own specific rules is excellent in terms of ensuring content standards and consistencies.

Jake Fleming, Portsmouth City Council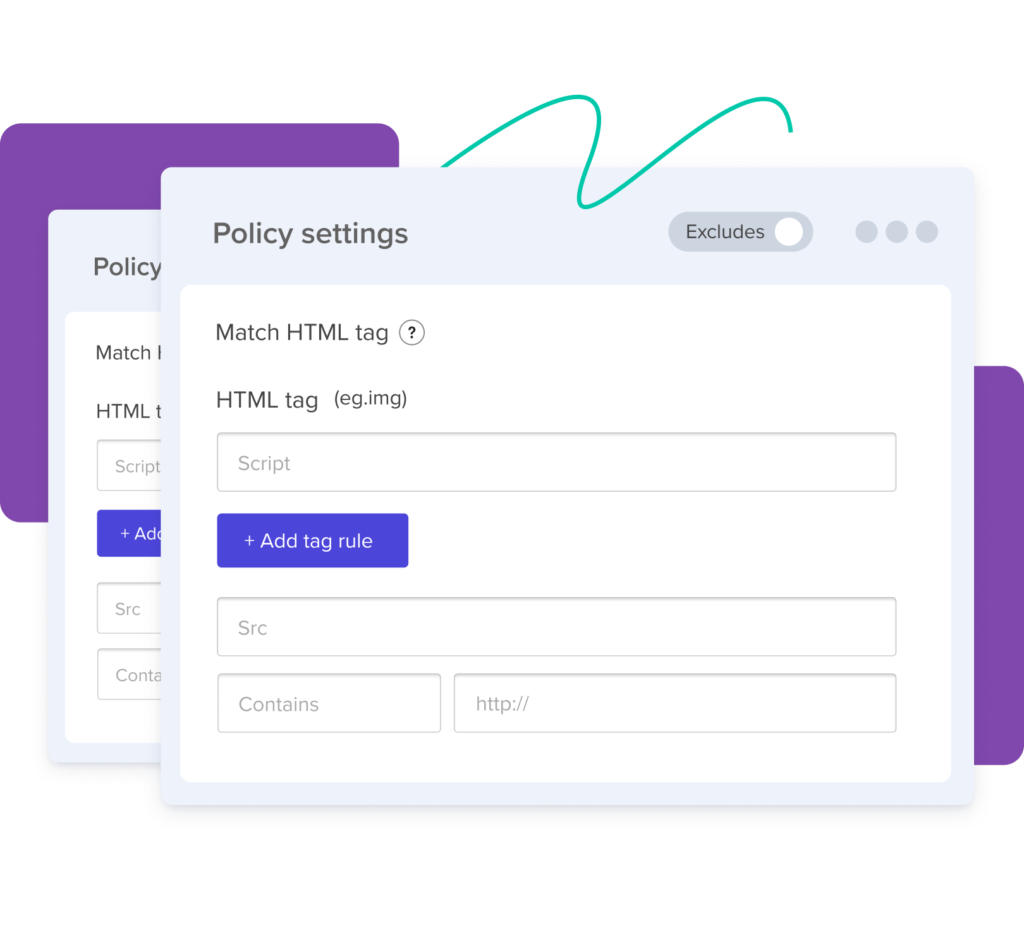 Implementation
How do I set up a policy?
It's simple. There's a library of rules. Just pick, choose and combine.
Pick your selector
Find email addresses, HTML tags, images, links, URLs, text, and more.
Set up your rule
Search for matching text, strings, or anything else inside your selector. Policy matches appear In Silktide as page violations.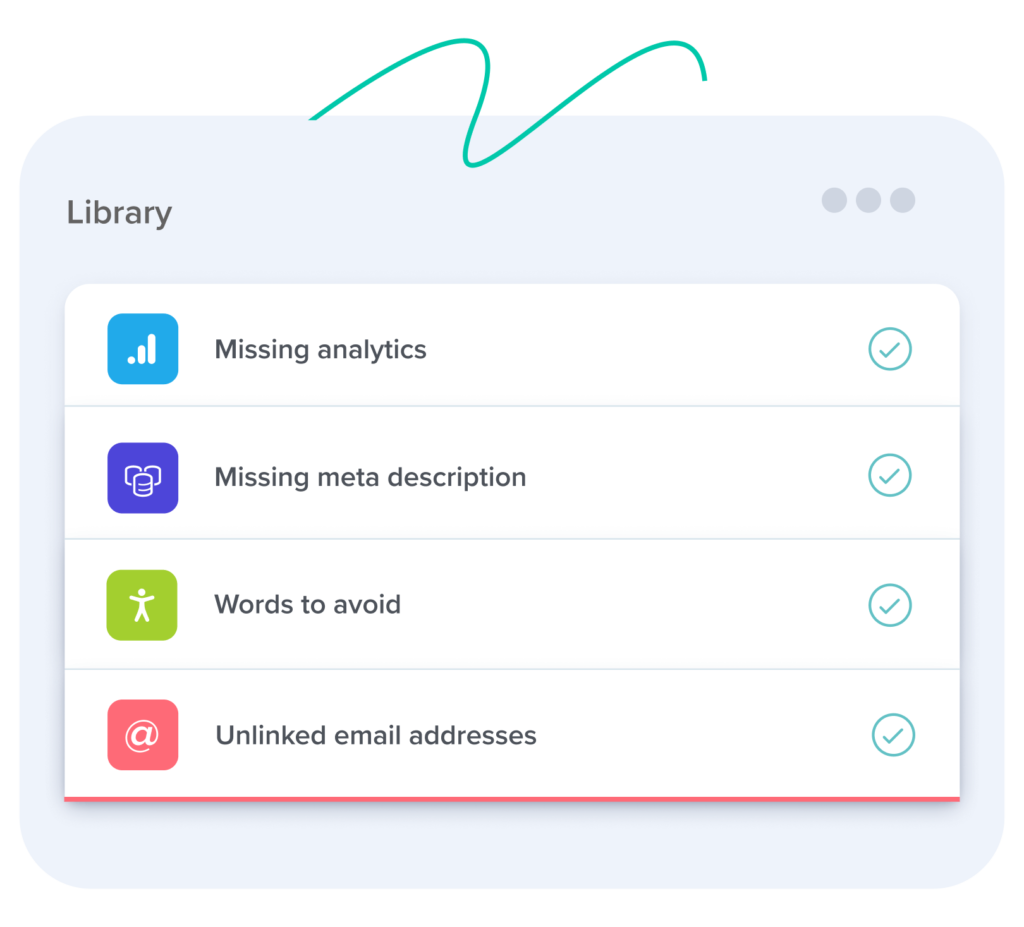 Standard policies
Are there any built-in policies?
Of course! Silktide has a whole library of common off-the-shelf policies.
They cover a wide range of common errors. We include unlinked email addresses, missing page descriptions, or long paragraphs.
Use the built-in policies to save yourself some time and get started quickly.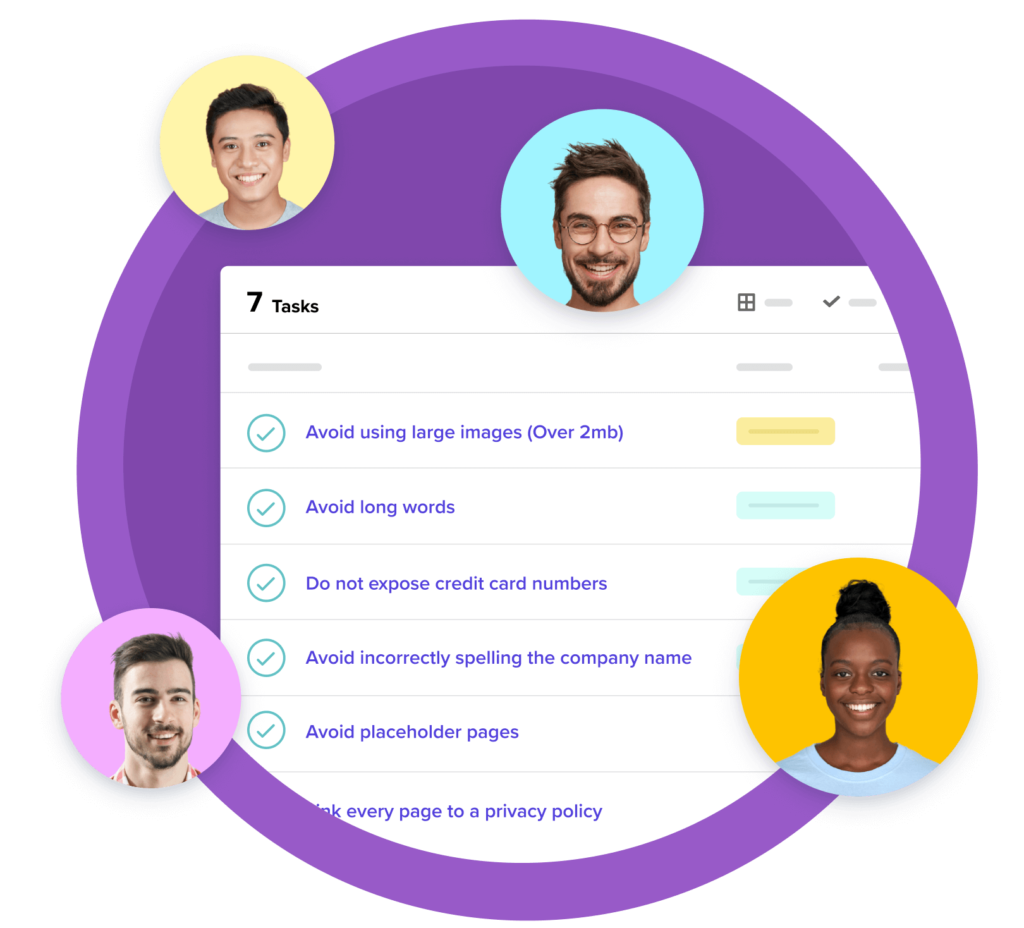 Violations
How do I check for violations?
Policy violations are added to your list of tasks, so you can tackle them as part of your usual workflow.
They're also listed in their own section – the Page Violation report.
You can break everything down into small chunks and work through the most important issues first.

– Matt Pearce, Warwick District Council

Silktide helps us answer the question, 'Are we being inclusive to the community with our services?'

– Graeme Murrell, Kirkless Council
More features
We help web teams in government, higher education, finance and across the private sector work more efficiently and create a better web experience for their users.