Silktide helps you create better mobile experiences
Silktide gives you a preview of how each page of your website looks on various screen sizes. So you can see issues with accessibility, responsivity, and usability. We'll then explain clearly how to fix them.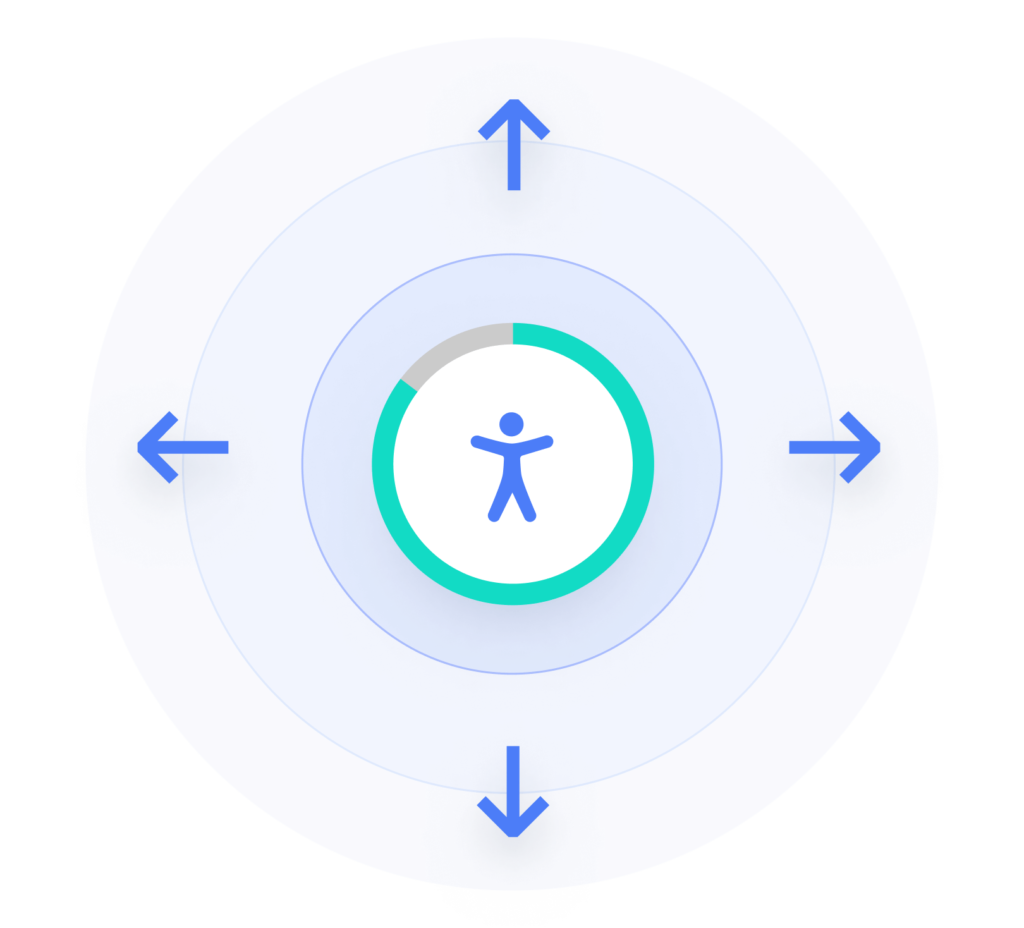 Mobile accessibility
Accessibility is not about disability, it's about inclusivity. Inaccessible websites frustrate users and create barriers for people that want to engage with your organization.
Silktide tests mobile websites to the required WCAG 2.1 standard, including two-dimensional scrolling and pinch-to-zoom.
It's a powerful package that has allowed us to hugely improve our sites with ease.

– Lewis Pickles, Kirklees Council

The idea of managing this workload without Silktide is horrifying.

– Mark Hook, Christ Church, Oxford University
Speed and SEO
Silktide tests for a wide range of potential technical issues.
Page loading speed is an important factor in how Google ranks your website. Users want fast-loading, mobile-optimized websites. Silktide checks your site for average server response times and get notified of any issues.
Our image optimizer creates compressed versions of large images. Replace them in your CMS without involving the design team. It's a simple way to keep file sizes down, page loading speed up, and involve fewer people.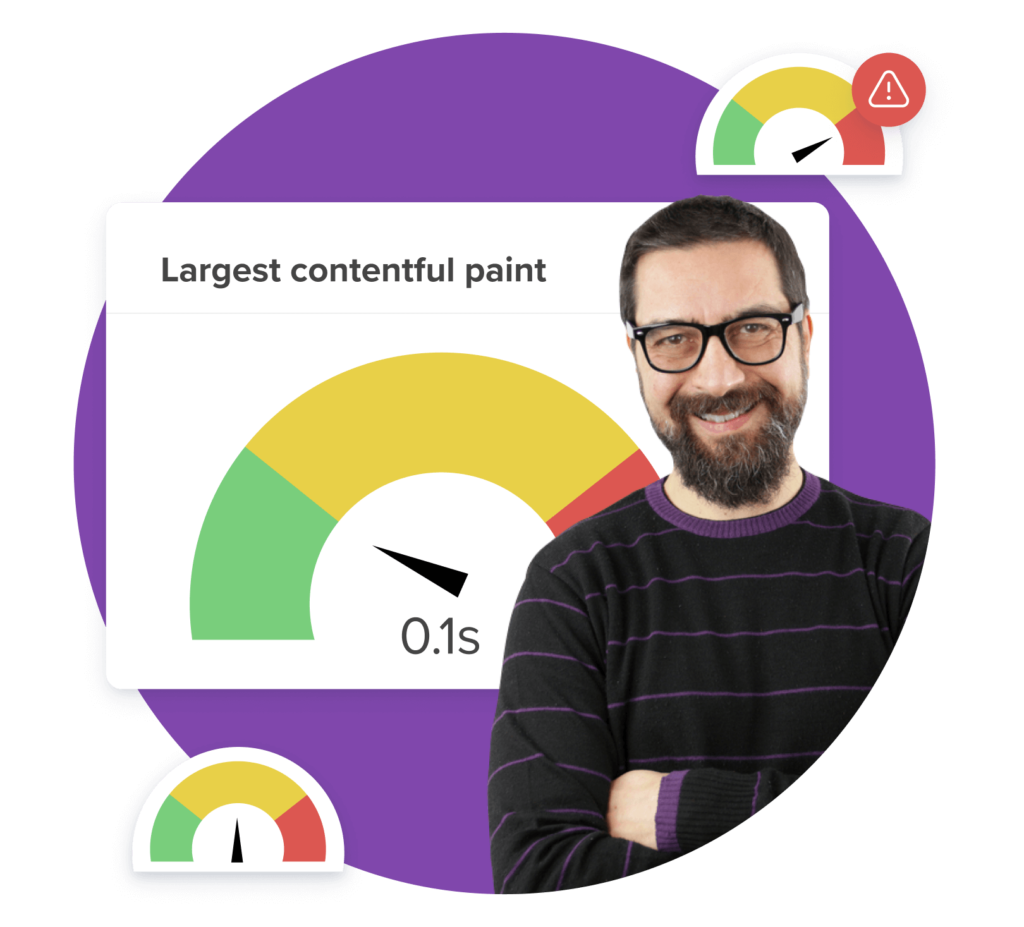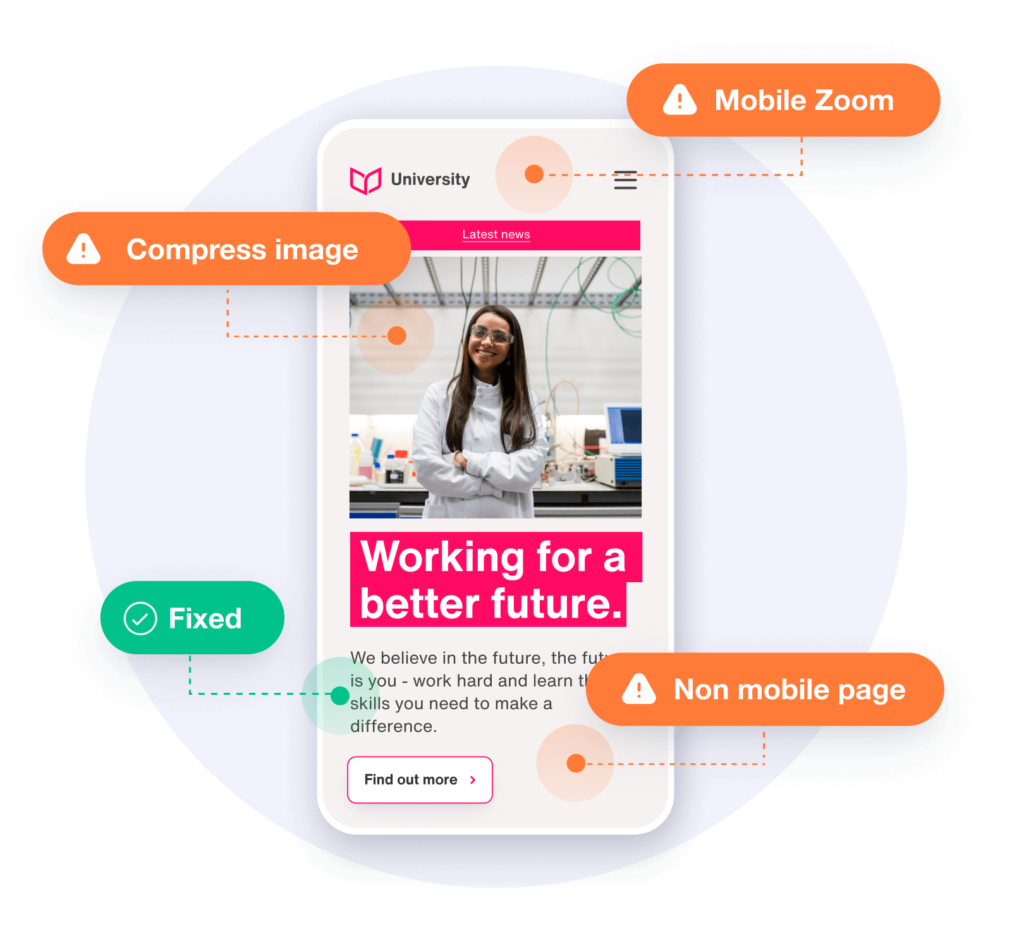 Testing on mobile devices
It's likely that most of your users visit your website from a mobile device. With so many screen sizes available, it's challenging to ensure it works everywhere.
Get feedback on UX issues and broken layouts. Silktide checks button sizes, screen scrolling, and a wide range of other mobile-specific issues.