Free ebook – Best practices for great web accessibility
We wrote a free accessibility book for beginners, especially those working in marketing or content creation, explaining how you can make your content more accessible.
There are also guides for developers explaining how to find and fix the top accessibility issues we found through our extensive accessibility testing in the Silktide Index.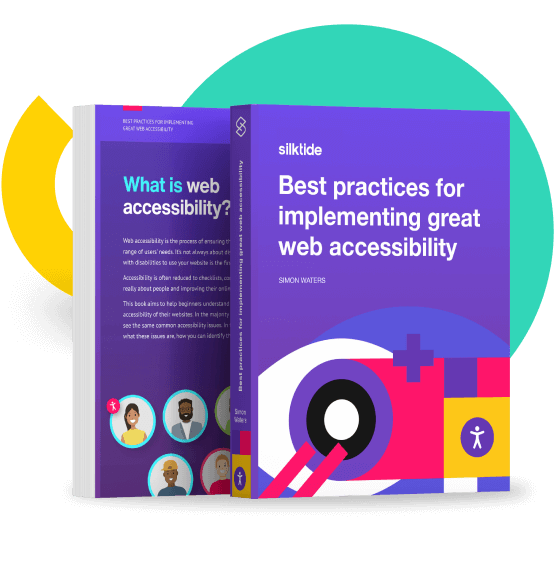 Disability simulator for the web
Experience your website with a range of simulated disabilities, including color blindness and dyslexia, with our free toolbar for Google Chrome.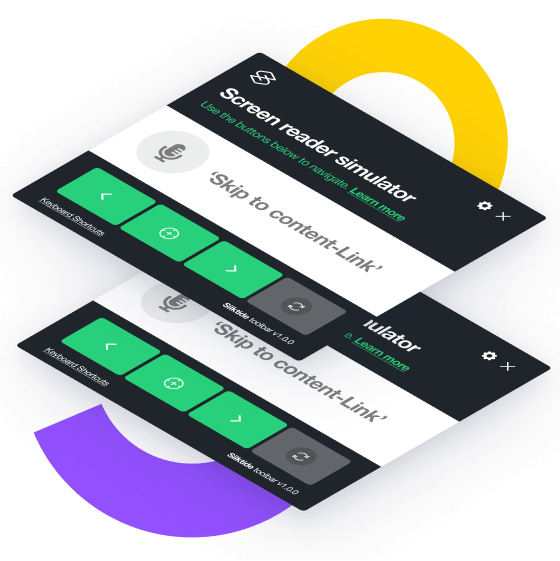 Silktide – accessibility testing and much more
Our website governance platform. Monitor your website for accessibility, content, privacy, SEO, and mobile issues.
Silktide allows large organizations across many sectors and industries to improve their web estate.
Silktide includes automated testing, project management, and visualization tools that enhance your workflow and improve efficiency.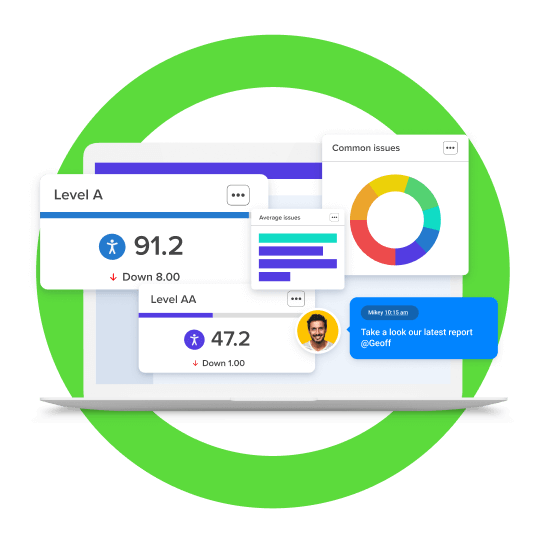 The website quality management platform built for web managers