Accessibility and everything else
Improve every aspect of your organization's web estate with Silktide's powerful software platform.
Got time for a quick overview?
Silktide is a super powerful web governance platform that helps large organizations improve accessibility, content quality, user experience, privacy, and SEO. That's a lot of stuff. So we made a video to explain everything.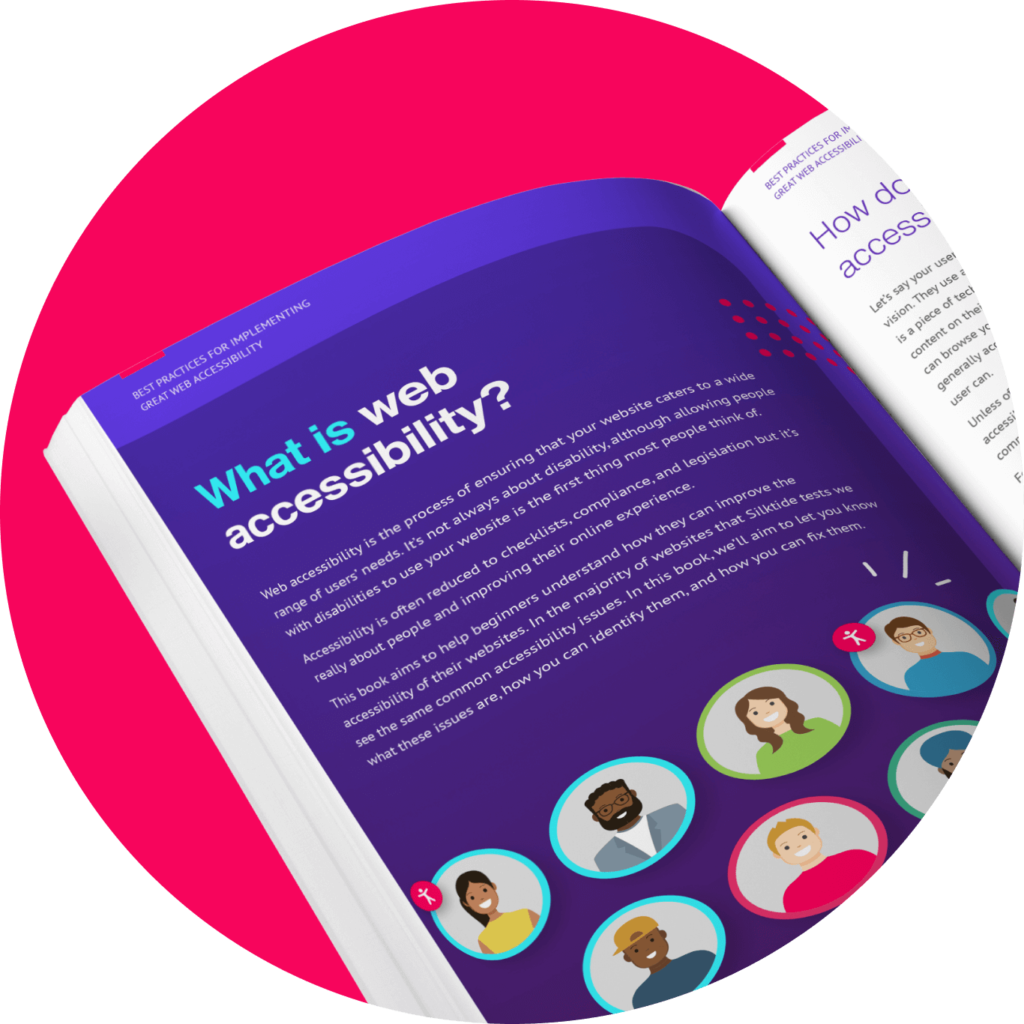 A free beginners' guide to accessibility
"Best practices for great web accessibility" is our new book that helps beginners understand how to create content for the web.
It's aimed at marketers, content creators, and developers who are new to accessibility.
It covers the main web accessibility concepts and explains how to find and fix the most common issues.