Summary
Defining accessibility
Web accessibility means making your website as usable as possible to the greatest number of people.
This is often seen as "people with disabilities", but actually includes people who experience any impairment to their use of the web, including temporary impairments (e.g. a broken arm) and situational impairments (e.g. holding a baby).
The technologies which help people with traditional disabilities are equally effective on impairments – for example, captions are a solution for deaf users that also help people watching a video silently in public.
As a result, accessibility affects everyone.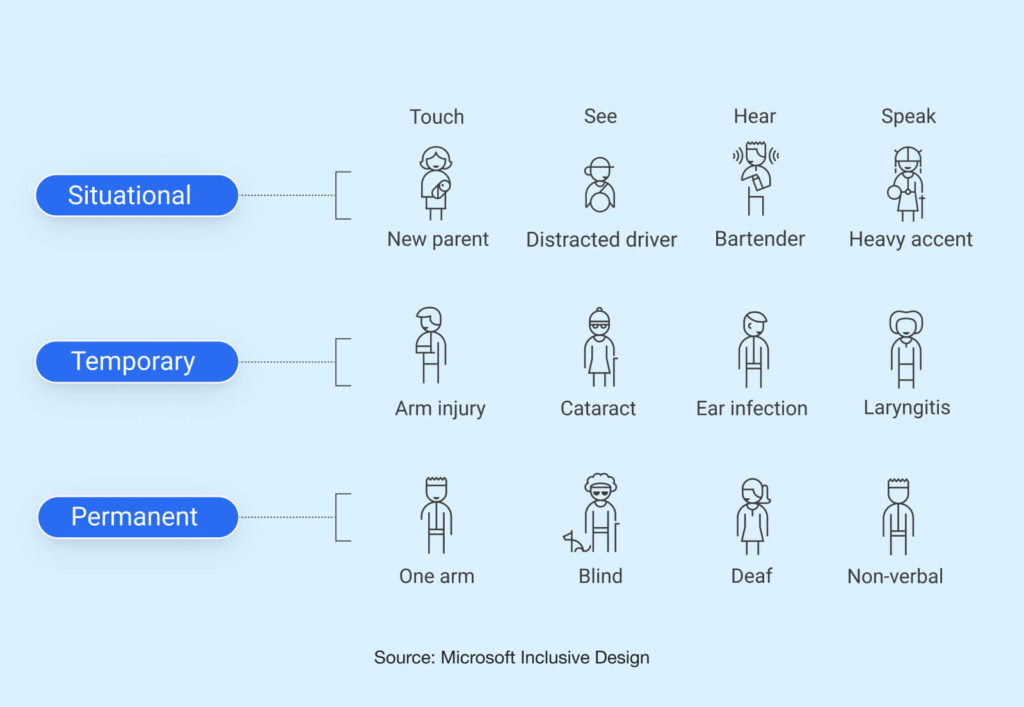 Prevalence
In the United States, 61 million people live with disabilities up from 56.7 million people in 2010.
49% of working-age adults are disabled
43% of adults over 65 are disabled
In 2020, there were 14.1 million disabled people in the UK (source: GOV.UK).
8% of children are disabled
19% of working-age adults are disabled
46% of pension-age adults are disabled
However, these figures drastically understate the number of people with a temporary or situational impairment.
Consider that in the United States, about 26,000 people a year suffer from loss of upper extremities. But the number of people with similar temporary and situational impairments exceeds 20 million (source: Microsoft).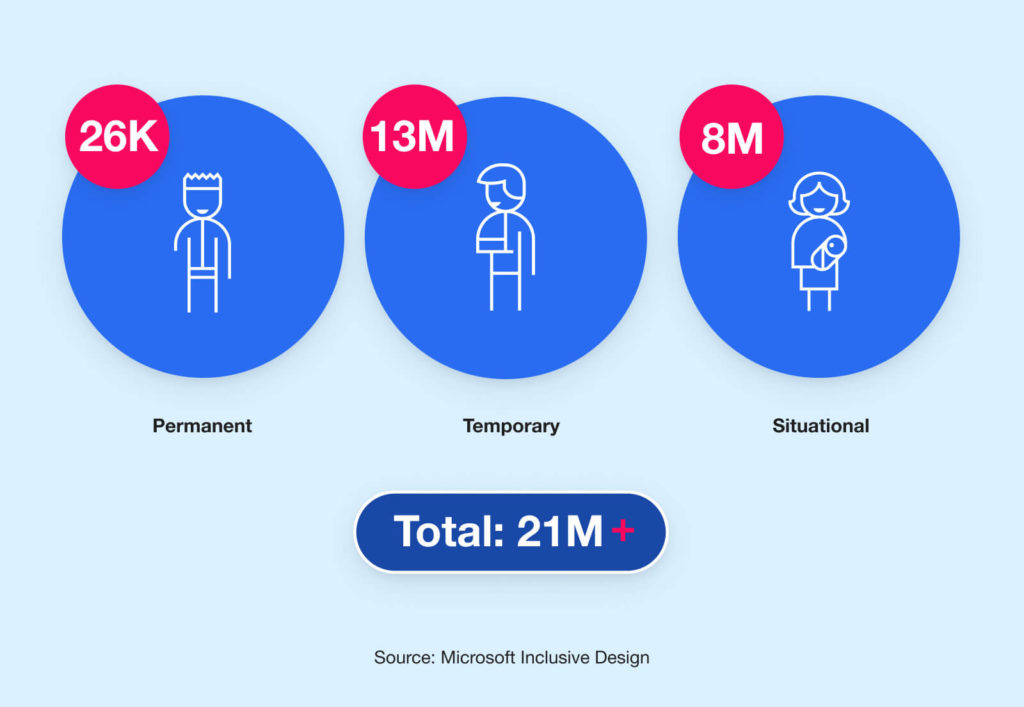 Other examples:
Distracted users, say watching TV, who benefit from websites that impose a lower cognitive burden on them
Users with mobility impairments, say riding a train, who benefit from decently sized buttons, and forgiving controls
Users unable to experience sound, due to their environment: at work, or at a bar
Most users are now on mobile devices, and the idea of a user sitting down to experience your website on a computer, in a quiet room is now the exception, not the rule.
Business case
Legal risk
Legal risk varies enormously by country and between private and public sector organizations. Most countries have adopted legislation build around the WCAG standard.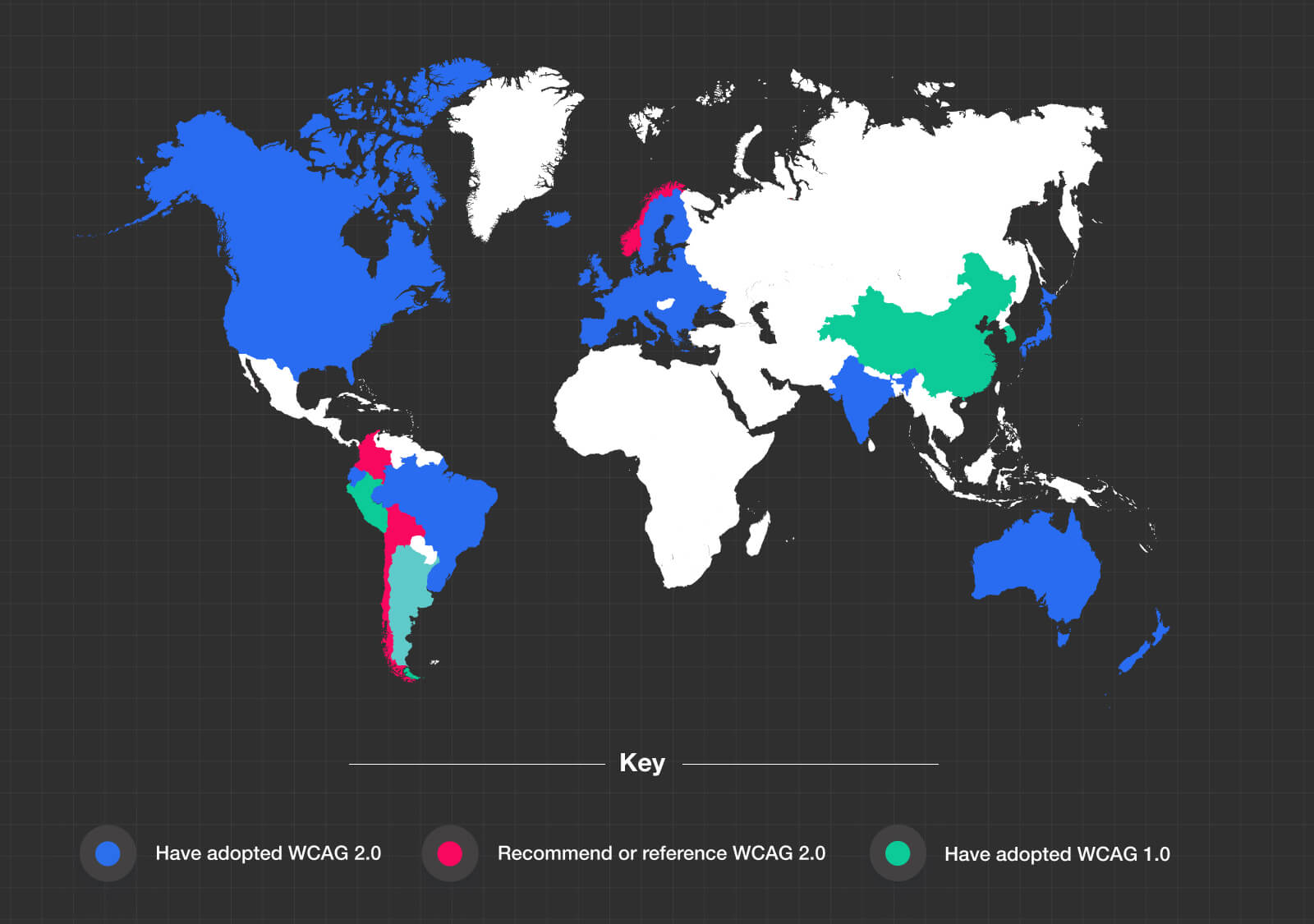 In the US, the Americans with Disabilities Act (ADA) and Section 508 of the Rehabilitation Act (1973) are widely used, and present a substantial risk of high compensation. In 2020, 10,982 ADA Title III lawsuits were filed in federal court, a number that was barely slowed by the COVID-19 pandemic.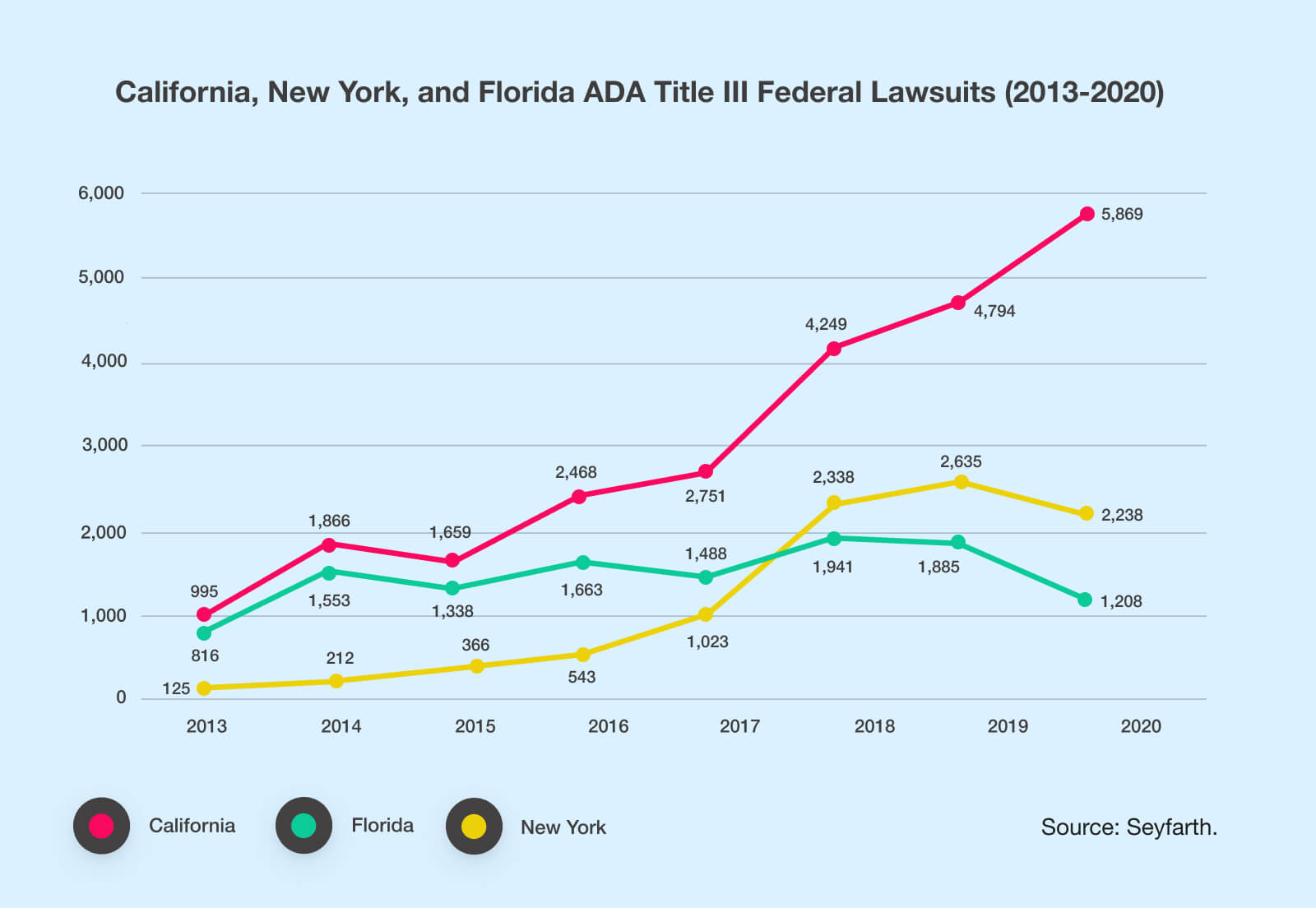 These trends are accelerating drastically. During January 2021, 1,108 cases were filed – the most ever in a single month.
In the UK, the Disability Discrimination Act (1995) and Equality Act (2010) make it unlawful for a service provider to discriminate against a disabled person by refusing to provide the service or providing a worse service because of their disability.
At the time of writing, although the UK public sector organizations have clearly enforced standards, the legal risk for private organizations is relatively low. A customer would need to demonstrate a breach of the Equality Act in a County or High court, which is difficult and expensive; although several cases have been initiated, all of these were settled out of court.
Globally, more legislation is being introduced over time, and although laws rarely change, the trend is clearly pointing towards more regulation with stricter enforcement.
Commercial opportunity
Modern organizations are seeing a transition similar to what happened with diversity and inclusion: what was initially seen as a frustrating new challenge, is increasingly being recognized as an incredible opportunity.
In the US, 26% of adults are reported to have a disability as of 2020, up from 18.7% in 2010.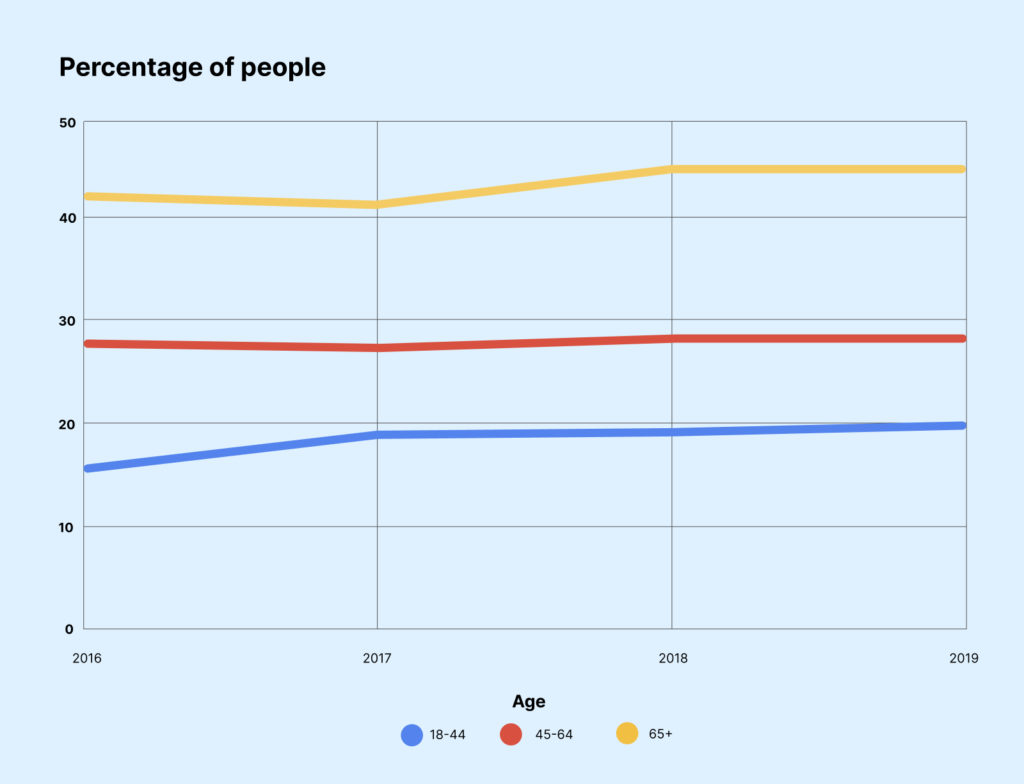 Graph source: CDC
In the UK, 22% of all people report a disability (source: National Statistics); for people of state pension age, this is 46%. These numbers are increasing over time: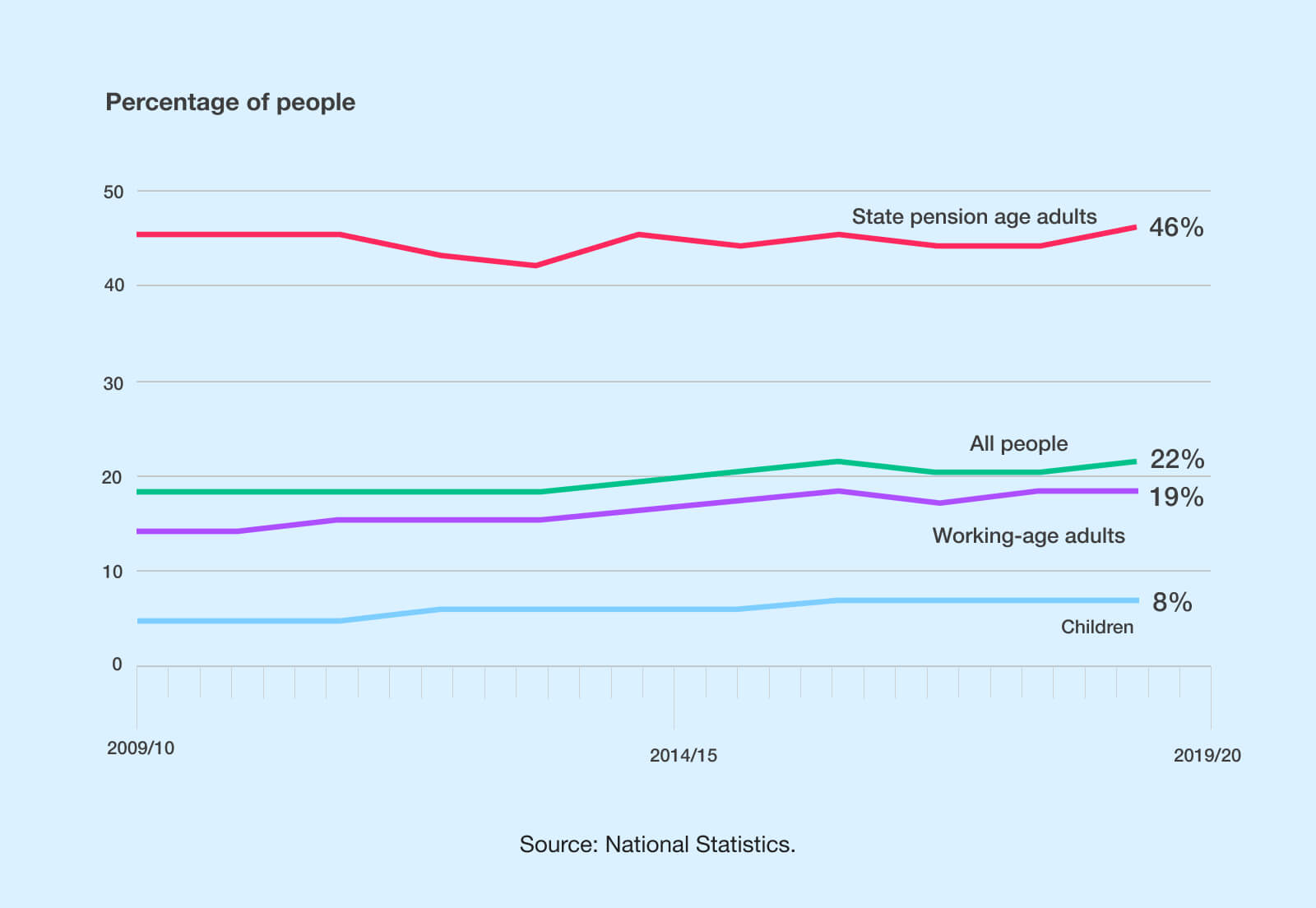 The total spending power of families with at least one disabled person in the UK is estimated at £274 billion a year. 71% of people with a disability people will abandon a website that presents them with access barriers.
Add to this the much higher number of people who have a temporary or situational disability, who benefit from the improved user experience of an accessible website.
Considered as a facet of website usability, the commercial opportunity of improving accessibility is enormous. On average, e-commerce websites that redesign for better usability double their sales; accessibility is a component of these gains.
Many components of accessibility are closely aligned with Search Engine Optimization (SEO), including the use of alternative text, headings, landmarks, semantics, captions, page titles, languages, code quality, and link size.
Improving accessibility can therefore improve search engine placement and traffic (source: W3C).
An accessible mobile experience is both a key ranking factor (source: Google) and a requirement of modern accessibility standards (WCAG 2.1 and later). Websites rank differently in Google on mobile and desktop devices, depending on how accessible they are on mobile: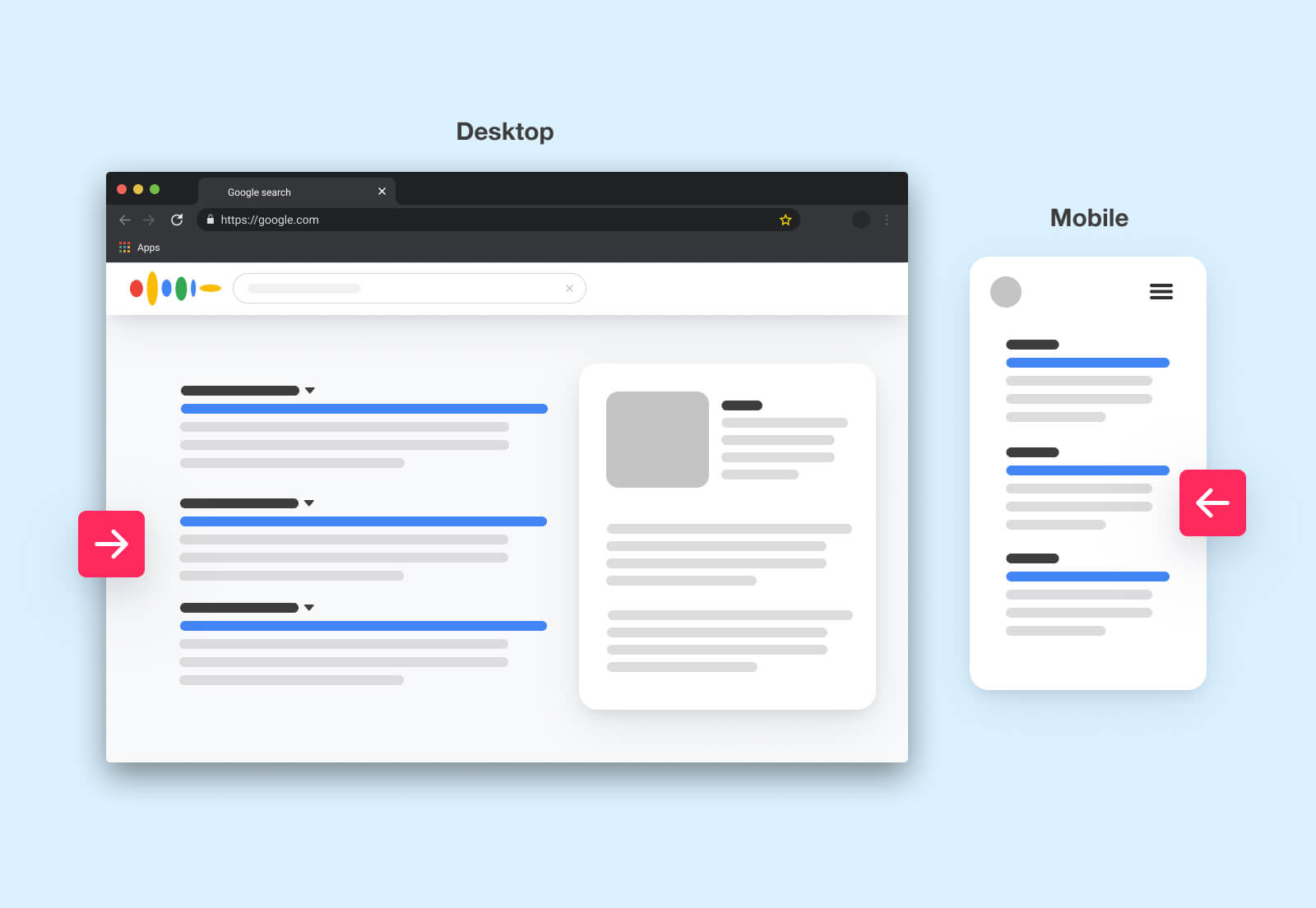 Brand and reputation
Organizations who embrace accessibility can benefit from the positive press that accessibility attracts, such as BBC's coverage of Ticketmaster.
The reputational damage from being inaccessible is hard to quantify but is clearly present. Inaccessible websites are by definition, delivering an inferior user experience, which means lower customer retention, and fewer recommendations.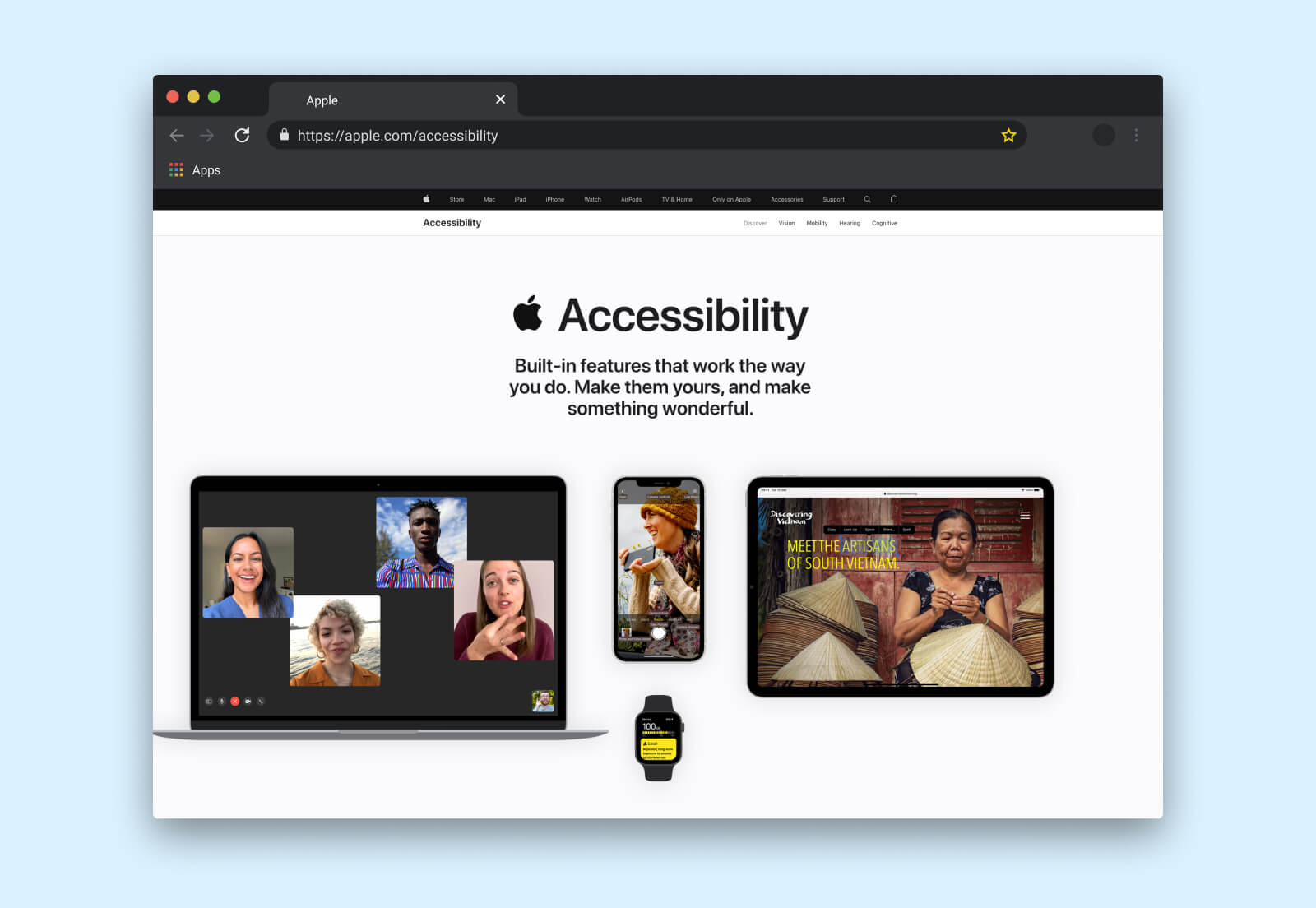 Consider that the largest two companies in the world, as measured by market capitalization at the time of writing, are Microsoft and Apple. Both invest heavily into world-leading accessibility, which is prevalent throughout their products, services, training, brands, and marketing. Apple had public accessibility guidelines for their operating system back in 1987.
Costs and solutions
The cost of making a website accessible is generally a small fraction of the overall cost of the website as a whole. This fixed cost is almost always a negligible fraction of the expected returns.
Once the correct processes, tools, and training are in place, the overhead for keeping a website accessible drops significantly, so long as it's done properly.
A further concern can be how accessibility can reduce the responsiveness of your team. By introducing additional processes, accessibility can slow down the rate at which websites can be developed or updated.
Silktide is designed to help organizations identify and remediate accessibility issues quickly, and at scale. Wherever possible, issues are identified automatically, and Silktide helps teams share, triage, and understand how to fix them in the most efficient way.
By providing clear and transparent scoring of the different areas of your web estate, Silktide helps to align your teams. They can view their progress easily, on a regular basis, and across business departments. Together, scores help incentivize team members to care about and excel at accessibility.
Further reading