One platform
Finally, a way to reduce complexity
Web governance is tough. Keeping track of accessibility, content quality, and SEO efforts using multiple tools of questionable quality creates barriers for your team.
Silktide is a single platform that tests your website across many areas, gives you a score, and provides you the means to improve through a simplified action list.
We'll show you the issues on each page of your site and explain in plain language how to fix them.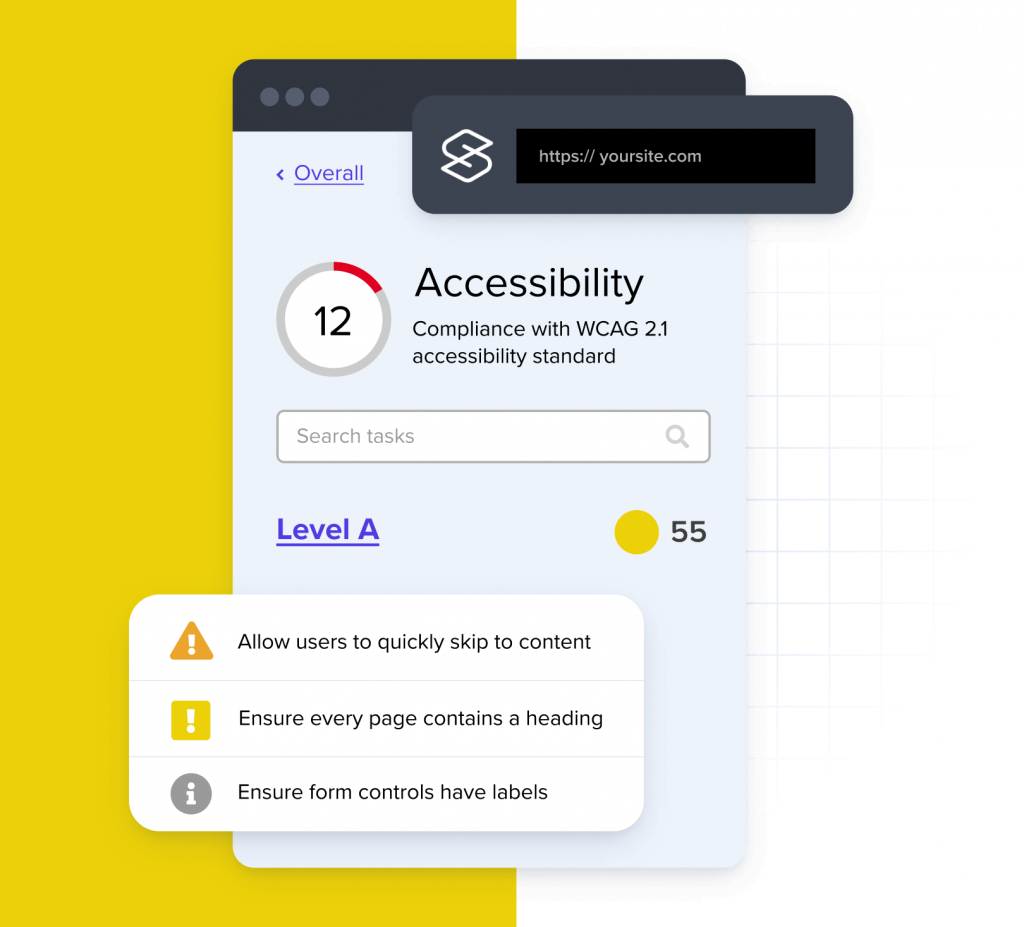 Web Accessibility
Accessibility compliance
Whatever your field of membership, you must ensure your website is accessible.
The Americans with Disabilities Act mandates that your website be accessible to a certain standard, and if it's not, you could be open to legal risk.
Silktide helps your team find and fix accessibility issues in an easy-to-use platform, so you can aim for an ADA compliant website more quickly.
Silktide tests up to WCAG 2.1, which includes mobile accessibility testing.
Outsourcing your web accessibility compliance to an external agency carries some risk, as you're reliant on their assurance that your sites are genuinely as accessible as they can be.
With Silktide, you can quickly gain a deep understanding of any areas of your sites that are not accessible, and either solve the problems yourself or give access to the information to your external agency.
Content quality
Improve your customer journey
A website littered with broken links, spelling errors, accessibility issues, and technical SEO challenges will harm your customers' ability to find you online and have meaningful interactions.
Silktide solves these challenges by identifying a wide range of problems, like poorly-optimized pages, inaccessible forms, and off-brand content, that directly impact your users' experience.
With User Journeys, Silktide can monitor your application forms and critical user paths automatically, and report on accessibility issues or failing processes.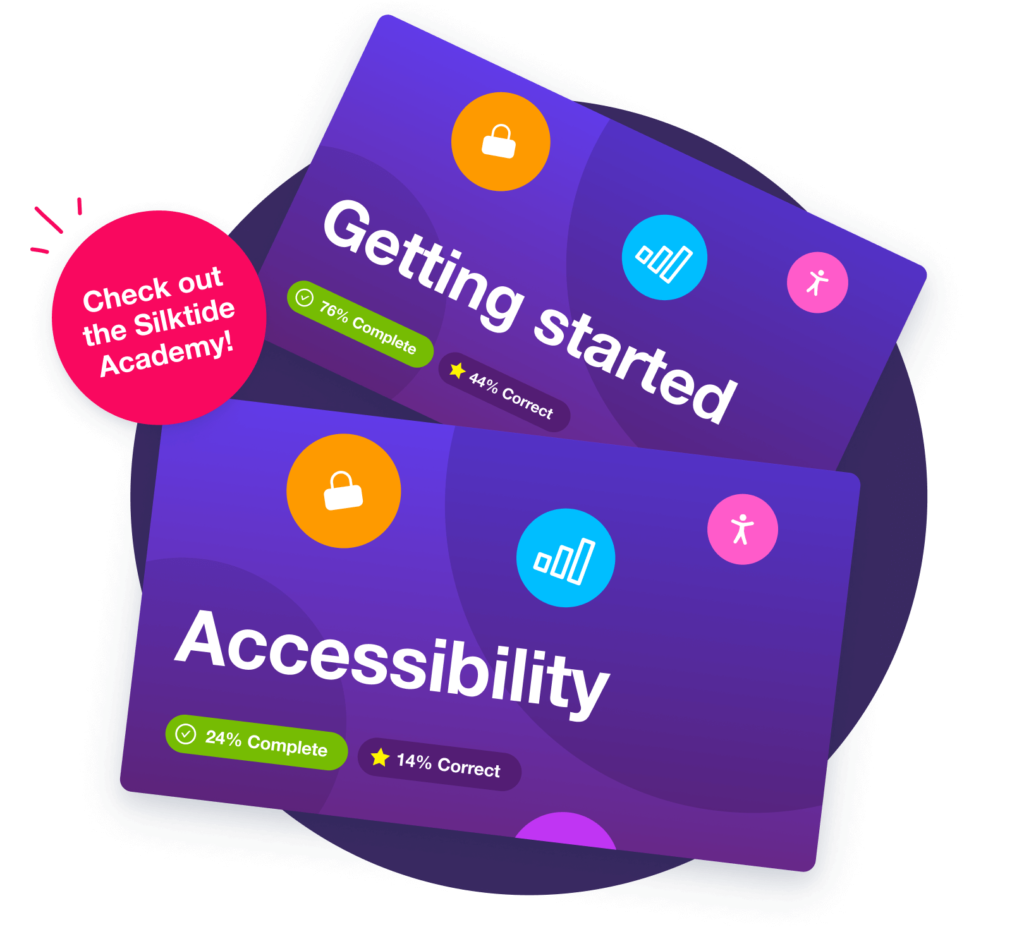 Education
Develop your team
Silktide contains a huge amount of helpful information and acts as a training tool. Every issue in the platform is explained in clear text, with code examples, and highlighted on each page.
The Silktide Academy is available for platform and accessibility training, and our customers regularly give us excellent feedback on the quality of training information available.
It's the perfect way to train your team in the fundamentals of web accessibility in an engaging and easy-to-understand way.