Can you give us an overview of the team, roles, and responsibilities?
'I'm Neil Wood, Web Developer at Breckland Council.'
'We're quite fortunate that we have quite a large digital team for a local authority. Many would argue that it's not big enough too, considering how much we have to deliver and all the other projects we now have in play as a result of Coronavirus.'
'Suddenly digital has become the new important thing whereas before it's been neglected a little bit.'
'We are an incredibly busy team. I'm the team leader and I don't do much development anymore. I do a lot of strategy and policy and try to put things in place. I'm trying to get us in a position where we can work on a solid foundation because that's something that has been lacking previously.'
'We have a ridiculous amount of content on our website that we need to manage – over 2,000 pages. In fact, before we started using Silktide we didn't know how many we had.'
'Rosie is my Digital Project Manager. She does all the thinking and remembering because I don't have the capacity to do it.'
'She comes from a customer service background so she's very keen on the detail and being an advocate for the customer. That's often forgotten in any meeting that you have – no one is there to represent the customer.'
'Throughout her years of being in the customer services center, she's got a real handle on it, as well as how our council services are delivered. All local authorities are slightly different in how they do things and how they're organized. Rosie has strong relationships with everyone in the organization. That really helps our team communicate.'
'We've got two back-end developers, John and Terry, who just crack on with whatever we ask them to do. They're very gifted they're very capable and they really enjoy working with Goss (our website is built on Goss's CMS).'
'I also have Debs who basically does everything. She manages all the incoming support tickets. She creates our content and does a lot of the front-end project work. She's basically the face of digital. Everything comes through her, and it's almost like having an office manager in the team, but someone who's highly skilled in web development as well.'
'We then have our manager Jason. He's our political and strategic steer and helps us get buy-in for the work we're trying to achieve. He also sings our praises and allows us to get on with what we need to.'
'Jason helps to raise awareness of the importance of things and the reason why you do them in a certain way.'
Jason said, 'Due to the pandemic, Neil and his team have enabled over 40 million pounds of government payments to local businesses. Nobody calls the utility company to thank them for keeping the power on, so part of my job is to shine a light on the excellent work these guys do.'
Neil responds, 'We've got a really forward-thinking council in terms of portfolio holders and leaders. They're really happy for us to try new things.'
'The team's work has been recognized and because of that, we're hiring two new full-time developers to join us and really get through the backlog. Accessibility is a big part of that and we're constantly working to improve in that area.'
When did you start using Silktide, and what were you trying to achieve?
Neil said, 'We first ran Silktide's report on March 26th, 2020. When we first ran our website through Silktide we found our scores across the board were pretty bad. I don't know if it was as bad as we thought it was going to be, but they weren't great.'
'We started thinking, how are we going to resolve this?'
'We looked at the data that we had from Silktide and asked ourselves 'What were the quick wins? What can we do first? How do we prioritize? Do we look at the issues in order of simplicity or importance?'
'So we tackled those questions, and once we found the answers we started making some nice progress.'
'Then there was some frustration within the team because we didn't understand accessibility. '
'We knew that there was legislation and we knew we had an idea of what we were supposed to do.'
'We didn't really know how to do it because we'd never really thought about it before. It was a really steep learning curve.'
'Silktide was able to identify and break accessibility down into really bite-sized chunks. It told us what the issues were. We used it to build our accessibility knowledge. It was great at giving you a little explanation of what the issues actually meant, in a language that was understandable.'
'The WCAG 2.1 legislation is written in such an inaccessible way. Unless you are incredibly skilled and know what they're talking about, a lot of it makes no sense. Silktide translates it and it takes the pain out of us having to identify what it meant.'
'And then we just started chipping away at accessibility issues. We looked at the PDFs, of which we had thousands, and our report explained that they were all entirely inaccessible.'
'The best thing about Silktide for me was that not only did it identify all of the PDFs, but it also told us what was inaccessible about each one.'
'We were able to export an entire list of every PDF across our site, and importantly, when they were last modified.'
'This instantly reduced our workload considerably because we were able to discount any PDFs added to the site before September 23rd, 2018. Those don't fall under the EU Web Accessibility Directive legislation.'
'This meant we didn't have to worry about them, and it broke our workload down into a much more manageable chunk. We just chip away at it as time goes on.'
'The next thing was for me to learn Adobe Acrobat, which was a bit of a challenge as it doesn't come with an instruction manual that makes any sense.'
'Silktide links the issues to the legislation though, and that is really helpful in getting an understanding of how to fix them.'
'There's a one-hour Silktide webinar on fixing PDFs which I bookmarked and watched constantly. I learned so much, because the first 20 minutes is teaching you what PDFs are and how they work, and then the middle 20 minutes is just gold.'
'It really got me into Adobe and fixing PDFs, and now I can resolve them really quickly.'
'So now our site has a total of 263 PDFS, and every single one is accessible.'
'I'm always having conversations with other departments about how people create source documents. They've generally got so little understanding of how you make an accessible PDF from an Excel or a Word document.'
'I've started recording little bite-sized webinars that I can share. So I explain every little issue and then share those out with everyone.'
'Ideally, we'll end up with a suite of templates that they can use.'
'We've changed the way we work by taking publishing rights away from some areas, so all PDFs now come through our team.'
'This increases our workload a bit but lets us make sure we can fix any PDF issues before they go live.'
'We can also vet PDFs and turn them into articles if there's no real need for them to be published in that format. In doing so we are re-educating people that they should probably avoid PDFs unless absolutely necessary.'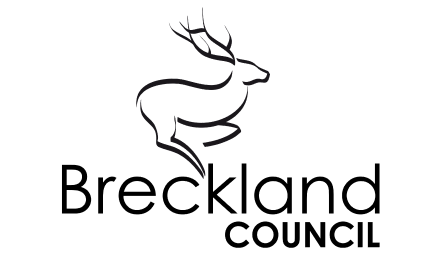 Silktide was able to identify and break accessibility down into really bite-sized chunks. It told us what the issues were. We used it to build our accessibility knowledge. It was great at giving you a little explanation of what the issues actually meant, in a language that was understandable
Neil Wood | Web Developer | Breckland Council
How did you train your team in accessibility?
'When Coronavirus happened it threw off all our accessibility training plans. We ended up removing publishing approval rights for everybody.'
'That's created an awful lot of work but it means we're able to monitor the quality of the content centrally before publication.'
'This is where Silktide has been brilliant because we never anticipated looking at anything other than accessibility, but Silktide's grammar checking, reading level, and broken link checkers work really well.'
'It's been phenomenal because there was no way that we could check 2,000 pages of historic content in any other way than running Silktide.'
'We check to see what is right and what needs fixing, and then approve things or fix them.'
'We've basically changed our whole way of thinking based on the data that we saw through Silktide.'
'We've got the road map to come out of the improvement project. That's a process of looking at which of our editors are doing good work and giving them back their approval rights. We'll then grant them access to Silktide so they can monitor their own pages and content.'
'We can globally monitor when there are things that we need to pick up on but they can have much more ownership of it and use Silktide. In the future our dream scenario we'll be using the new task management system and dashboards.'
How did you find Silktide?
'We knew there were things wrong with the site but we had no idea what, and so we set off on a tendering plan.'
Rosie continues, 'I think in the beginning it was a legislation change that we had to do. We very quickly realized we had nothing in place. The deadline was rapidly approaching and we needed to do something about it pretty rapidly.'
'We went through a tender process. We identified Silktide and a couple of competitors. We identified our requirements as we saw them and had some demos.'
'Obviously, we decided to go with you guys because it just worked. The look and the feel of Silktide just met all the requirements. It was just above the others.'
'You came out well in terms of what we were looking for on the platform and the price was good.'
'We would not have the accessibility scores that we've got now without Silktide. It's been an essential and integral part of meeting accessibility requirements.'
'Accessibility has now gone from it being something that we have to do to something now that we want to do. The whole team is behind it.'
'Even though we've got a really good score now we're still wanting to continue and improve, and we want to do it for customers. We want our website to be the best that we can make it.'
Neil says, 'I know we've got some constraints on our web platform. We're probably not going to get to a score of 100 but we can keep going forward. And we've got that message out I think.'
'Some of the web editors are now asking us and saying 'What do I need to do for accessibility.'
'We wouldn't have any of this progress without Silktide. It's been able to give us such a broad view of the entire website.'
'You were really flexible. You gave us that extra early access to the platform which made a difference and I think overall we're really happy with it.'
'I want to continue with it because if this should be turned off tomorrow I don't know what we would do.'
'The score would start to go down and wouldn't have that ability to monitor it.'
'Silktide gives us that reassurance that everything our web editors and web team are doing maintains that score.'
'We love the Silktide Index as it gives us some external validation. We're really keen on getting into the top 30 in our sector. We'll keep working hard on accessibility and just edge our scores up over time until we get there.'
'One last point on scoring is that just that final bit gets harder and harder because at the beginning you can make sweeping changes that affect a lot of pages and improve your accessibility massively.'
'As you improve you then start working on smaller and smaller chunks of issues.'
'Color contrast is one of the final things on the list that I want to resolve. I've got it to AA standards but we really want to push to get the site to AAA standards as well'.
'Silktide is a cool product. It's the first thing I log into in the morning. It just takes a lot of the pain away and gives you a really good understanding of your website.'
How would you describe your process prior to using Silktide?
'The word that comes to mind is "unfocused". It was unorganized in terms of accessibility and it wasn't directed.'
'It was like stumbling around in the dark because we knew we had to do something, but we don't know what that was.'
'Accessibility was not something that we'd ever really covered before, nor was it in our team's sphere of influence.'
'Essentially, we were just hoping for the best using a non-existent process.'
What's your advice to other people who might be considering using Silktide?
'Just stop thinking about it and get it done. It's the best decision you'll make.'
What would your workflow or process be without Silktide?
'We'd feel like we were back in the dark ages. Everything would be so manual, with us just hoping our website would get better.'
'It would be labor-intensive. There would be a very small amount that you'd be able to focus on, and everything would take longer.'
'It would be inefficient without the breadth that you'd be able to cover with Silktide.'
'Managing it all without Silktide would just be insurmountable.'
What do you love about the product?
'It's incredibly intuitive', said Neil.
Rosie responds, 'For me, it's the way it breaks down a huge task into those easy-to-digest chunks that Neil talked about.'
'I really like the way you can see your progress as well because that's really motivating. It's really positive to see those graphs and numbers all going up as a result of the work we do.'
'That's something that everyone outside the team can recognize.'
Neil said, 'There's also something about the fact that Silktide is iterative. You're constantly developing this platform, and it's becoming even better. You're not resting on your laurels. It's a really strong product.'