About University of Worcester
The University of Worcester's web and content team comprises 10-15 regular users, headed up by Andrew Jones, Head of Digital.
Their team consists of content creators, social media executives, and digital advertising executives. The team is responsible for the main UoW public-facing website, as well as several ancillary internal sites including staff and student portals.
They also produce on-campus digital signage, digital advertising, and email marketing campaigns.
The university does not have an in-house developer resource. They use the Contensis CMS and are supported by two developers at Zengenti, who created the CMS software. Any development work is managed between the team and Zengenti, using a range of project management tools.
We sat down with Jack Yuille, Digital Channels Manager, who works predominantly on the website content, and asked him about his experience of implementing and using Silktide.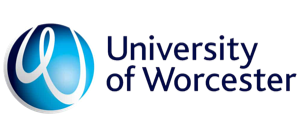 Silktide were great in discussing all aspects of accessibility, including the limitations of machine scans and how these should be mixed in with human testing.
Jack Yuille – Digital Channels Manager – University of Worcester
The Challenge (and objectives)
In 2019, the University of Worcester undertook a web accessibility project so that it could meet the required EU standards and legislation. They needed a solution that would enable them to identify issues with accessibility and web content. As their development work was outsourced, they also needed to share this information efficiently with their external partners.
"Identifying accessibility issues was difficult before using Silktide", said Jack Yuille, Digital Channels Manager. "We didn't use a specific tool. We were cobbling it together from a few different tools, including some built into our previous, unsupported CMS, and a free broken link checker. But that was it."
"This resulted in a lot of manual work and checking of the site. It was just too time-intensive and this was a real challenge because the website has been growing rapidly, certainly over the last five years."
"We also struggled with identifying and fixing accessibility issues on our mobile site.". Mobile accessibility was the main requirement, along with changes in WCAG 2.1 compared to the older WCAG 2.0 standards.
Aside from accessibility, the growth of the site meant that there was a lot more content to check. "We didn't even have a spelling and grammar checker", said Jack, "and we had no way to identify problems we didn't know about."
"Outside our immediate team, there were also staff members from our Library, Careers, and Student services departments who had to get up to speed quickly with content optimization and accessibility requirements."
"The majority of these staff did not come from a web development or even content background. For them, the website is very much secondary in their role and so the challenge of educating them in the importance of consistent content and accessibility was very real.", Jack continues.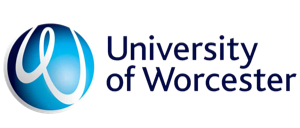 We needed a way to mass-educate team members from all backgrounds effectively, requiring little input from us.
Jack Yuille – Digital Channels Manager – University of Worcester
How Silktide helped the University of Worcester
"We were aware needed to do a lot of work on website accessibility in 2019. It was made clear when I heard Oliver (Emberton, Silktide MD) speaking at IWMW in Greenwich. He was outlining the upcoming accessibility challenges and that brought home the scale of the issue. We were already behind with the project.", said Jack.
"Silktide were great in discussing not just the platform but all aspects of accessibility, including the limitations of machine scans, and how these should be mixed in with human testing."
"Being able to test both at the same time was very helpful for the project. It was good to get Silktide's experience of WCAG 2.1, and the fact that there was all this information within Silktide directing you to the relevant points we needed to address."
In terms of Silktide's mobile accessibility testing, Jack said, "It was brilliant, really useful. We were very lucky that we started using Silktide and could take advantage of many of those features."
"We always look at the mobile preview. The breakdowns for accessibility on mobile were really useful. We just wouldn't have picked those up otherwise."
Jack had no internal developer resources available, so being able to communicate issues with Zengenti was important. "We shared reports with Zengenti and had a Slack channel and Trello board, which then referenced particular actions within Silktide. As they also had access to Silktide, they were able to mark off Silktide actions in Trello."
"Our developers were saying how useful it was and they were learning about accessibility at the same time for their other clients."
Educating the team and also non-team members was a particular challenge before using Silktide. "I found it useful even when looking at the more technical aspects of the development work that was required. The fact that it was explained clearly gave me a good understanding of what was needed. It helped in the conversations with the developers."
"And it's also been helpful when we're moving on to the next phase. I'm planning to make our other 'internal' sites (student and staff facing portals) accessible and compliant, and so we're now working with a much broader group of people who very much aren't coming from a web development or even a content point of view thinking about the website regularly."
"The website is very much secondary in their role so it's been very useful to give them access to Silktide and they can go in and navigate around easily. The interface is very user-friendly, and they're able to see those explanations and get a very good understanding of why they're making those changes. I think that's helpful for a lot of people to truly cement the importance of accessibility."
Jack will often have one or two students working on some parts of the site, and these usually have limited time in their week. "We regularly train students who may only work one day a week. For them to have an overview of what WCAG is and the reasons behind all the changes for accessibility purposes is helpful".
The results
The university's accessibility score increased from 63 to 88, placing them in 1st place in the UK for web accessibility in the Silktide Index.
Jack said, "Without Silktide, we were struggling to identify and fix accessibility issues on desktop and mobile devices. We were behind schedule on the project."
Their content score increased from 47 to 83, because Silktide was able to identify a wide range of issues that could not be picked up manually.
"It's a very usable, user-friendly, and helpful tool that has saved us a lot of time in terms of the content checking of our website and making sure that we're complying with accessibility standards."