Expect a year of change in the world of websites, as cutting-edge AI technology takes center stage.
2023 is shaping up to be an exciting year for website design and development, with many trends set to make a big impact on the industry. In this article, we'll take a look at seven key trends to watch out for in the coming year.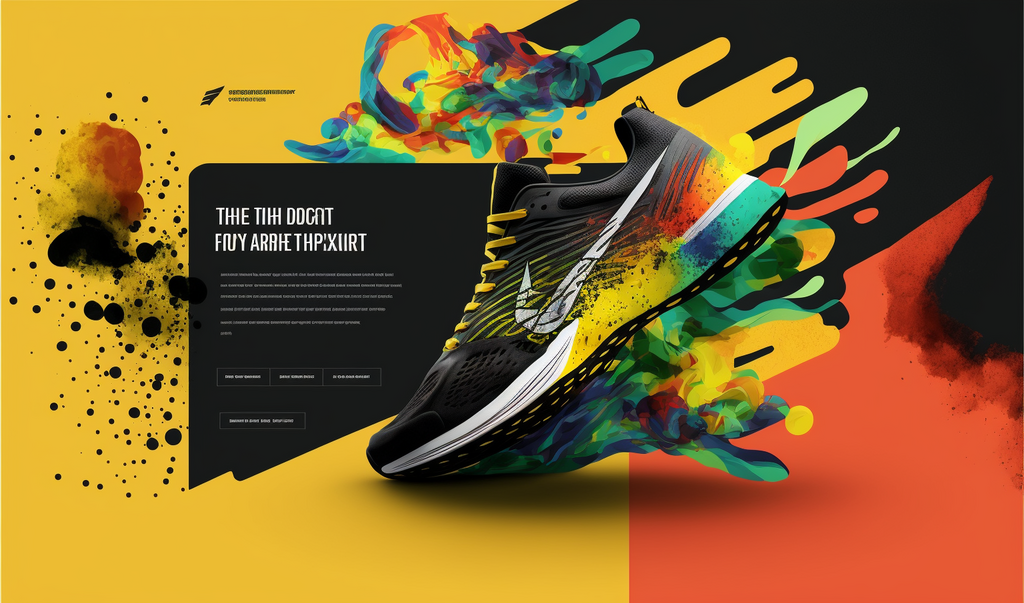 1. AI design becomes mainstream
AI tools such as OpenAI's ChatGPT and DALL-E-2 took the internet by storm towards the end of 2022 and it doesn't look like the hype is going to die down in 2023. Already we're seeing users using AI tools to inspire design and content ideas and save time. Expect to see more AI-generated website designs and more tough conversations on who owns what when it comes to AI-generated art.
If you've watched any sci-fi movie ever then you might recognize large steps in AI technology as the start of the end. In truth, it's unlikely we're going to see a time-traveling Arnie any time soon. Instead, there's potential for AI to inspire us to break conformity when it comes to web design.
Over the years web design has fallen into a repetitive routine, they might all be different, but they essentially all look the same. We've decided on what a good website looks like and we all aspire to it instead of innovating. There's a chance that AI-generated designs could be the push we need to start.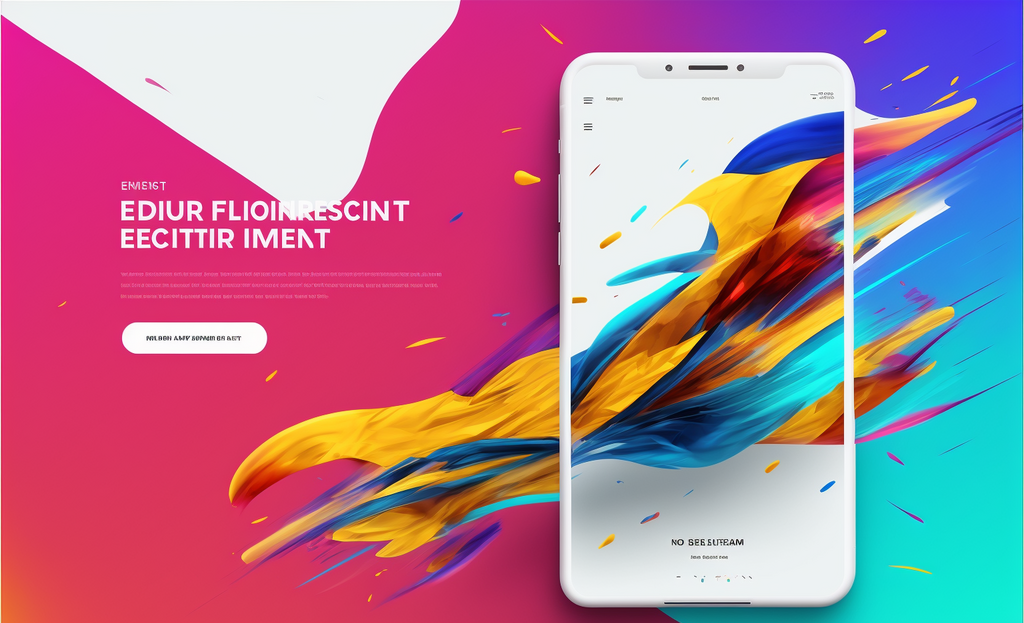 2. AI-generated content will be everywhere
On the content side of things, users of AI technology such as ChatGPT are already realizing its potential to change the game. Much like the in-demand skill of "Good at Googling", it seems 2023 will be the year in which the art of prompt writing for AI tools becomes a valid skill for the resume.
Content marketing has long been a core pillar of an organization's digital marketing strategy. But releasing a variety of content is often a challenge. Tools like ChatGPT make it a walk in the park. Expect savvy entrepreneurs to integrate AI tools into their websites to automate SEO-boosted blog articles, social media posts, and emails during 2023. In fact, we expect over a million web pages will contain AI-generated content before the end of 2023.
There are other steps to take too. Website chatbots are likely to install advanced AI to provide a more authentic and personalized experience for users. It is hard to say whether it'll be indistinguishable from a human before the end of the year. But considering these AI tools are still in their infancy, it wouldn't be surprising.
3. Cookies are dying
It's been 10 years since Safari and Firefox browsers began taking internet privacy seriously and disabled the use of third-party cookies. Now, Google is finally catching up. In fact, it's been "catching up" for a while.
Google announced it would be dropping third-party cookies on the Chrome browser back in January 2020. Now, it looks like they're finally going to make good on that promise by the end of 2024. Expect 2023 to be the year that many organizations start thinking about alternative "cookie-free" technologies.
When cookies are finally no more, it's going to mean big changes for many organizations. They'll need to rewrite their software to follow the new rules. So yes, cookies are dying, but despite the efforts of companies like us creating cookieless analytics solutions, the cookie banner is likely here to stay.
Despite this, website professionals should be aware that the way they collect and process data is going to change significantly. This is a great opportunity to rethink how to approach user data and make sure that data privacy is at the forefront of your website strategy.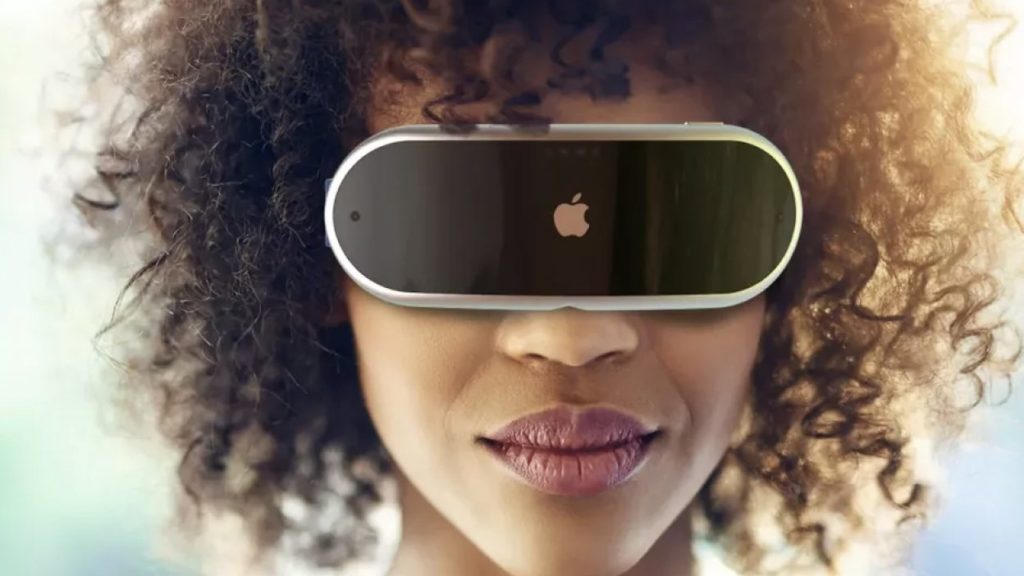 4. Apple is looking at changing reality
Apple is expected to release Reality OS or xrOS, its new VR or AR project this year. There's a lot of speculation about what it will exactly be – likely a VR headset/AR glasses combo that they hope will be the next big thing in consumer technology. While the tech is likely to be out of most people's budget on release day, it could have a huge impact on web design and development.
The real question is, how do you build a website that works in augmented reality? How do users navigate? How do you optimize it? All these questions are speculative right now but 2023 is likely to be the year we start getting answers. If the tech is as big as rumors suggest, it'll make website professionals rethink everything they know about website design. It'll have a huge positive impact on digital accessibility and so a fully accessible web may be a lot closer than we think.
5. The next generation of voice control
The next level of sophisticated voice recognition technology, such as OpenAI's Whisper, means we'll likely see more voice-controlled devices and web navigation tools. This will be game-changing for web accessibility and will allow users to navigate a website using voice commands, rather than a mouse and keyboard.
6. Google will enable new web transitions
Earlier in 2022 we looked at Google's new web transitions that allow the simple implementation of fancy animated transitions across a website. It's the first step towards making websites look and feel more like native apps. Right now they are being tested but it is likely they'll be released later in 2023.
7. WCAG 2.2 will finally release
After numerous delays, the next version of the Web Content Accessibility Guidelines (WCAG) is set to release in 2023. If you want to know more about what's coming up in WCAG 2.2, you can watch our on-demand webinar or watch our YouTube series on WCAG 2.2.
It's unlikely WCAG 2.2 will be upheld as a legal requirement any time soon. But it's important to be aware of the changes that are coming. Particularly as organizations such as the Department of Justice have been working hard to hold organizations with inaccessible websites legally accountable.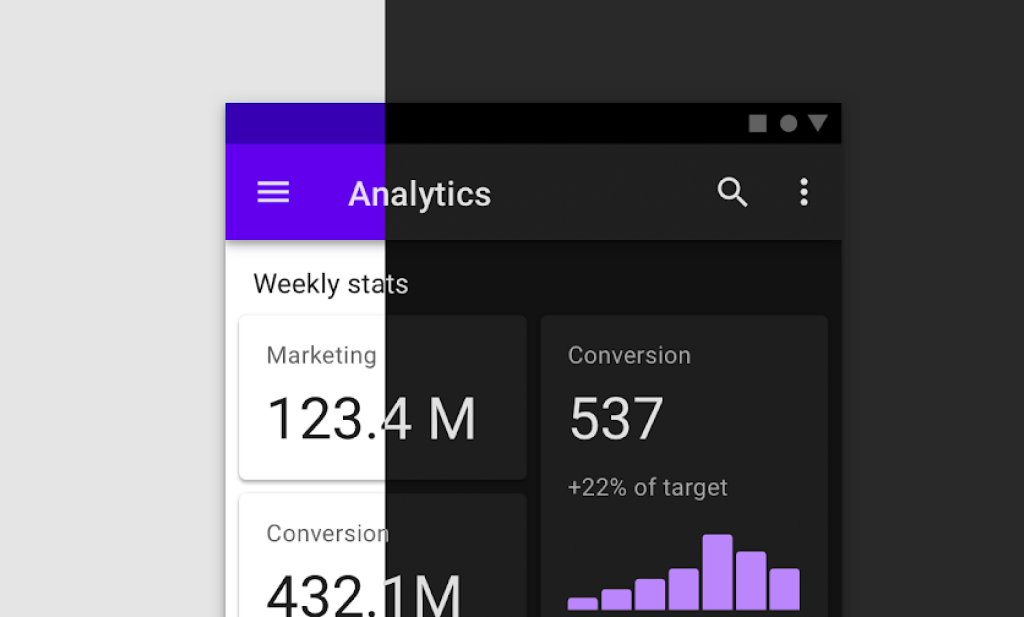 8. Everyone is going dark mode
When it comes to design, more and more users are switching to dark mode on their devices, and it's no surprise that this trend is set to continue in 2023. Expect to see more websites offering toggles for users to switch between light and dark modes to reduce eye strain and improve website readability.
9. A legal focus on privacy
Privacy laws are on the rise in the US inspired by GDPR regulations in Europe, and the California Consumer Privacy Act (CCPA).
Privacy laws on the way that will be enforced in 2023 specifically include:
The Virginia Consumer Data Protection Act ("Virginia Act") – effective January 1, 2023
The Colorado Privacy Act ("Colorado Act") – effective July 1, 2023
The Connecticut Act Concerning Personal Data Privacy and Online Monitoring ("Connecticut Act") – effective July 1, 2023
The Utah Privacy Act ("Utah Act") – effective December 1, 2023
Collectively, these are known as the "2023 State Privacy Laws", and will require organizations to update existing privacy notices, extend additional rights to consumers and update contracts with vendors.
You can read more about the 2023 State Privacy Laws, what they include and what steps to take to prepare here.
10. Introducing Progressive Web Apps
We've heard a lot of buzz recently about Progressive Web Apps (PWAs). This looks to be the next step to bridge the gap between websites and native apps. For example, PWAs work offline and can access the user's camera or photo album at their permission. It seems PWAs are a direct response to the increasing amount of users that browse the web on mobile compared with desktop.
It's unlikely it'll become the norm for all organizations. Instead, it'll be a niche case for social media websites and other sites with a high volume of visitors. Here's a great video about PWAs and how to build them yourself in case you're interested.
In conclusion, 2023 is set to be a year of big changes and exciting developments in the world of website design and development. With so many new trends and technologies on the horizon, it's an exciting time to be a part of the industry. Stay ahead of the curve by keeping an eye on these trends, and by being mindful of the legal and ethical implications of these new technologies.