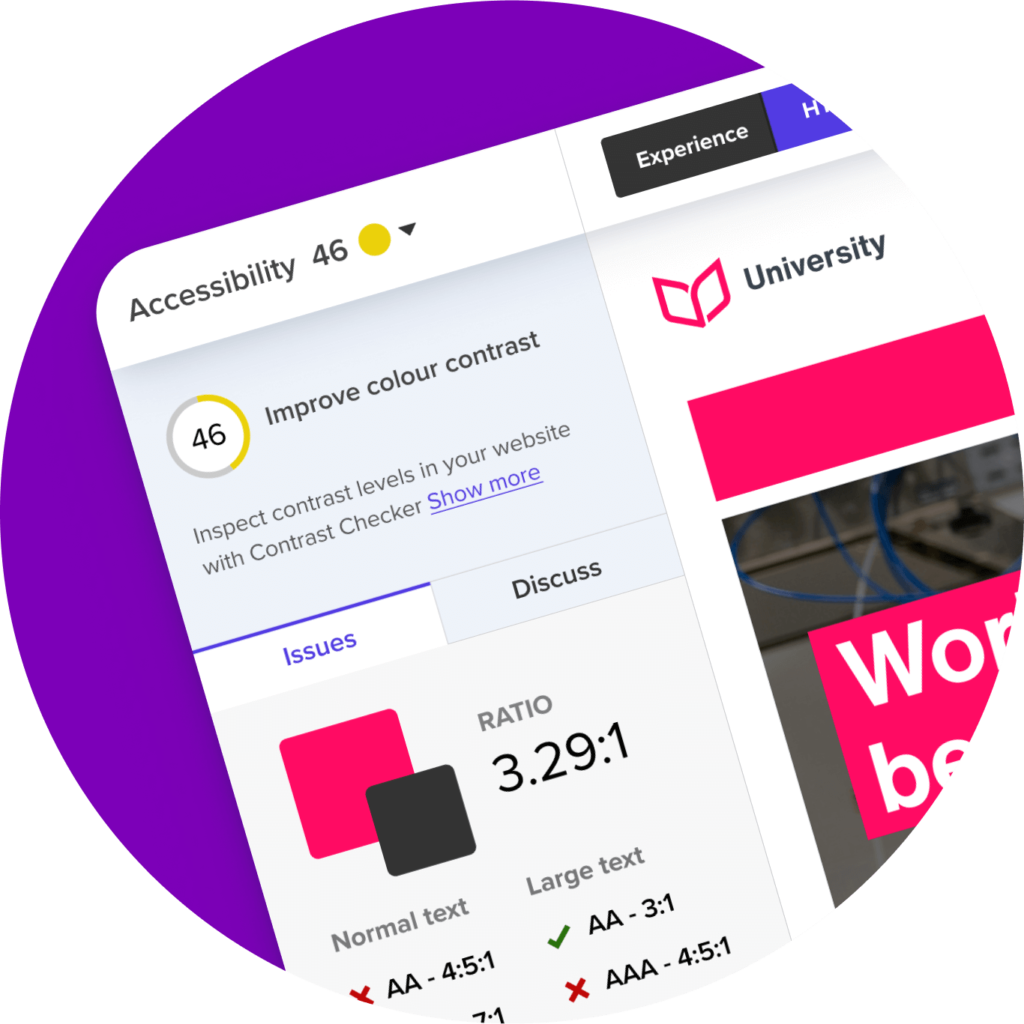 How will our free accessibility checker work?
Built on Silktide's award-winning web accessibility testing platform, our free accessibility checker will test single pages for over 200 accessibility checks, against WCAG 2.1 and 2.2.
Silktide will show you:
Accessibility problems on mobile devices
Colour contrast issues
Incorrect form labeling
Missing alt text on images
and much, much more!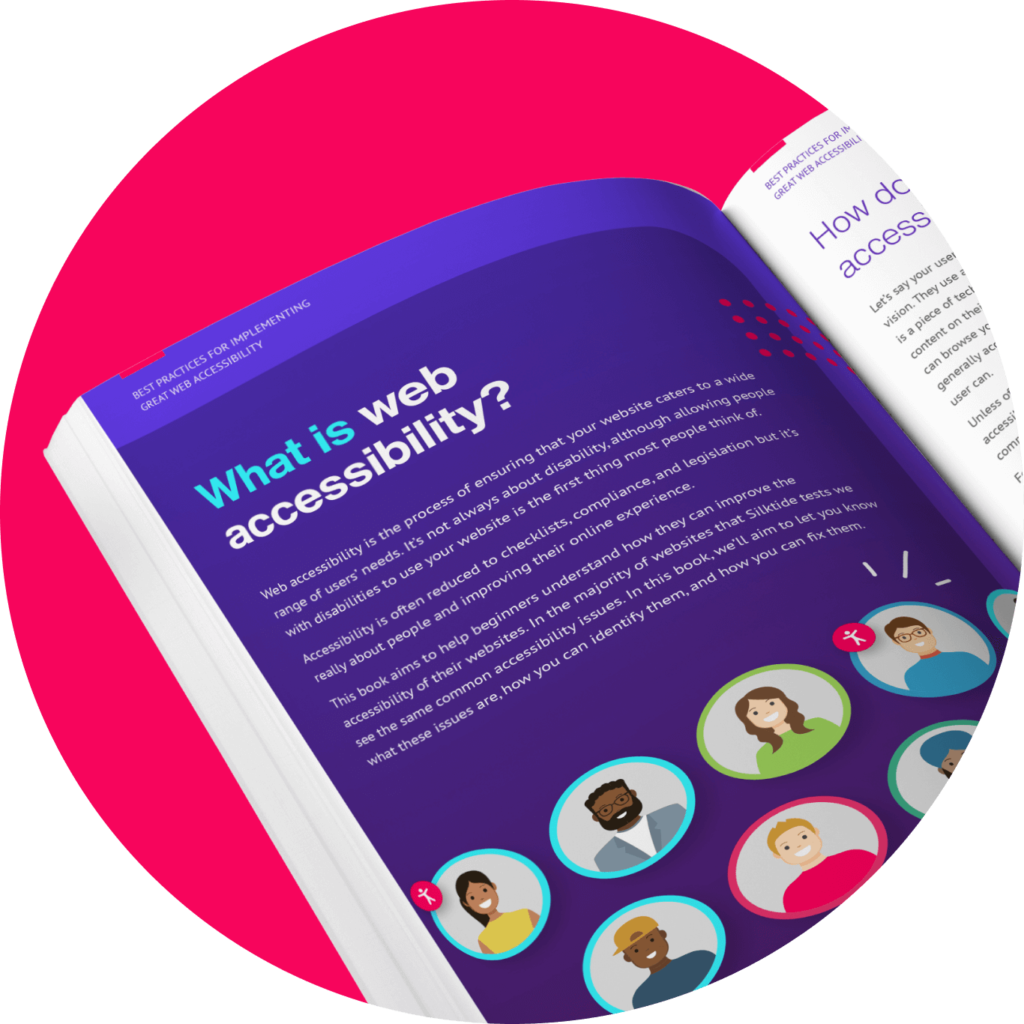 Sign up and get a free accessibility book
As an extra bonus for joining the mailing list, we'll send you a FREE copy of "Best Practices for Implementing Great Web Accessibility" – a book aimed at beginners, marketers, and content creators. It covers:
What is web accessibility?
Why is accessibility important?
What are the common accessibility failures across all websites?
Should you test your website manually or use automated tools?
The ROI of web accessibility
Accessibility and the law
The book uses data from the Silktide Index (our global accessibility league table). It uncovers the common errors made and explains how to avoid them.
This sounds amazing. Sign me up!
Just enter your email address!