The most powerful way to fix your website
Inspector is the hub of Silktide, where you'll find issues, be educated as to their impact, and learn how to fix them. It's your website, inside Silktide.
From here, you can assign issues to team members, link to your CMS to make changes, and filter your issues by category.
You can also see your page as rendered on a desktop, as HTML, or as the mobile version.
The changes you make are updated within seconds, so you'll always be working on the most recent version of your website.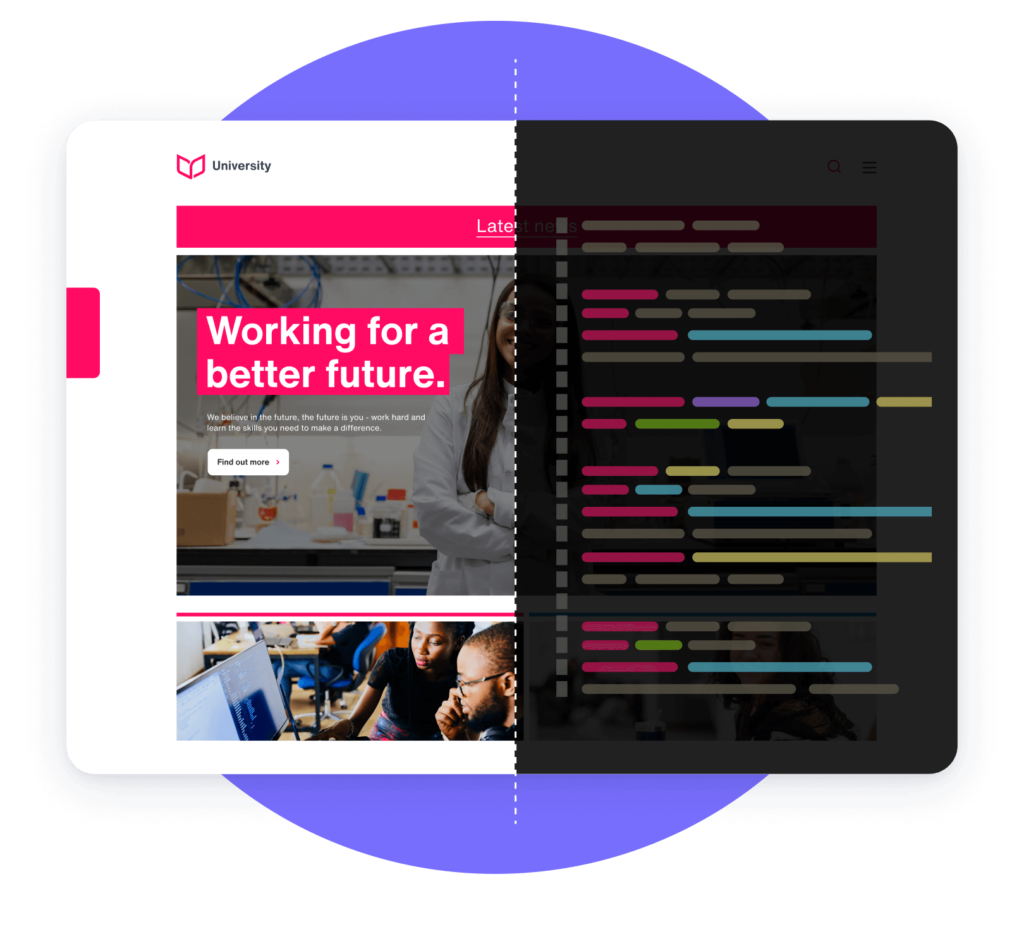 See issues your way
Inspector contains a preview of every page on your website. See a visual representation of both desktop and mobile views, or switch to code view.
Issues are clearly highlighted whichever view you are using.
Filter by issue type
Easily switch between different issue types and see everything on one page.
You'll also get an overall score for each category for every page.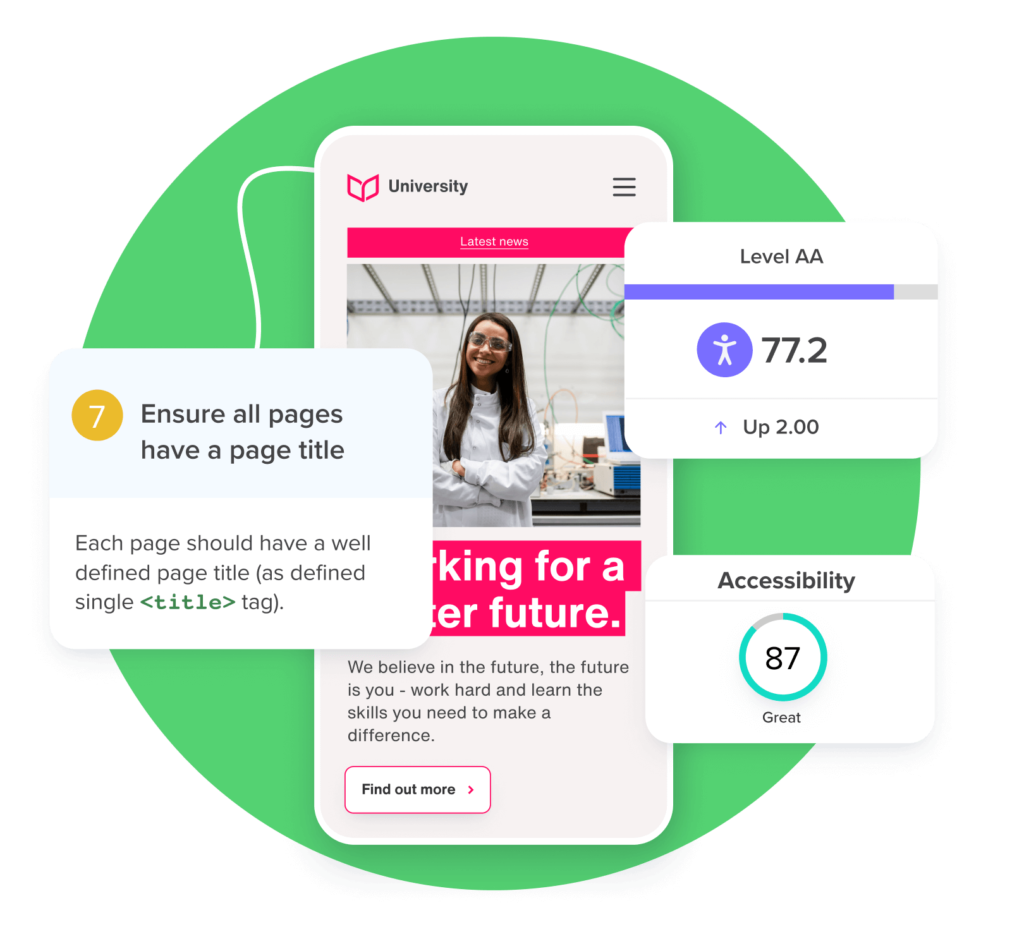 Learn how to fix anything
Every issue that Silktide detects is not just highlighted, but explained.
Simply click on an issue for a detailed example of what went wrong and how to fix it.
Point and click project management
Need to change some text, colors, or design aspects? Use Annotations to click on an element, add a comment, and assign a team member to action it.
It's the end of screenshots and spreadsheets for web project managers. And it's so easy to use, anybody can do it.