Silktide announces a new partnership with Socitm, bringing web accessibility testing to UK public sector websites.
Silktide provides website owners the tools needed to address compliance issues raised by the new WCAG 2.1 legislation.

What does this mean for public sector websites?
From 1st February 2020, Corporate Socitm members and BetterConnected+ subscribers will gain access to Silktide's monthly accessibility reports. These highlight common accessibility issues.
Each report covers 125 pages and 25 PDFs on your primary website. Silktide reports on the 'highest-level' pages first, giving a fair representation of the most important parts of your website.
A top-30 league table is publicly available highlighting the very best quality websites in your sector.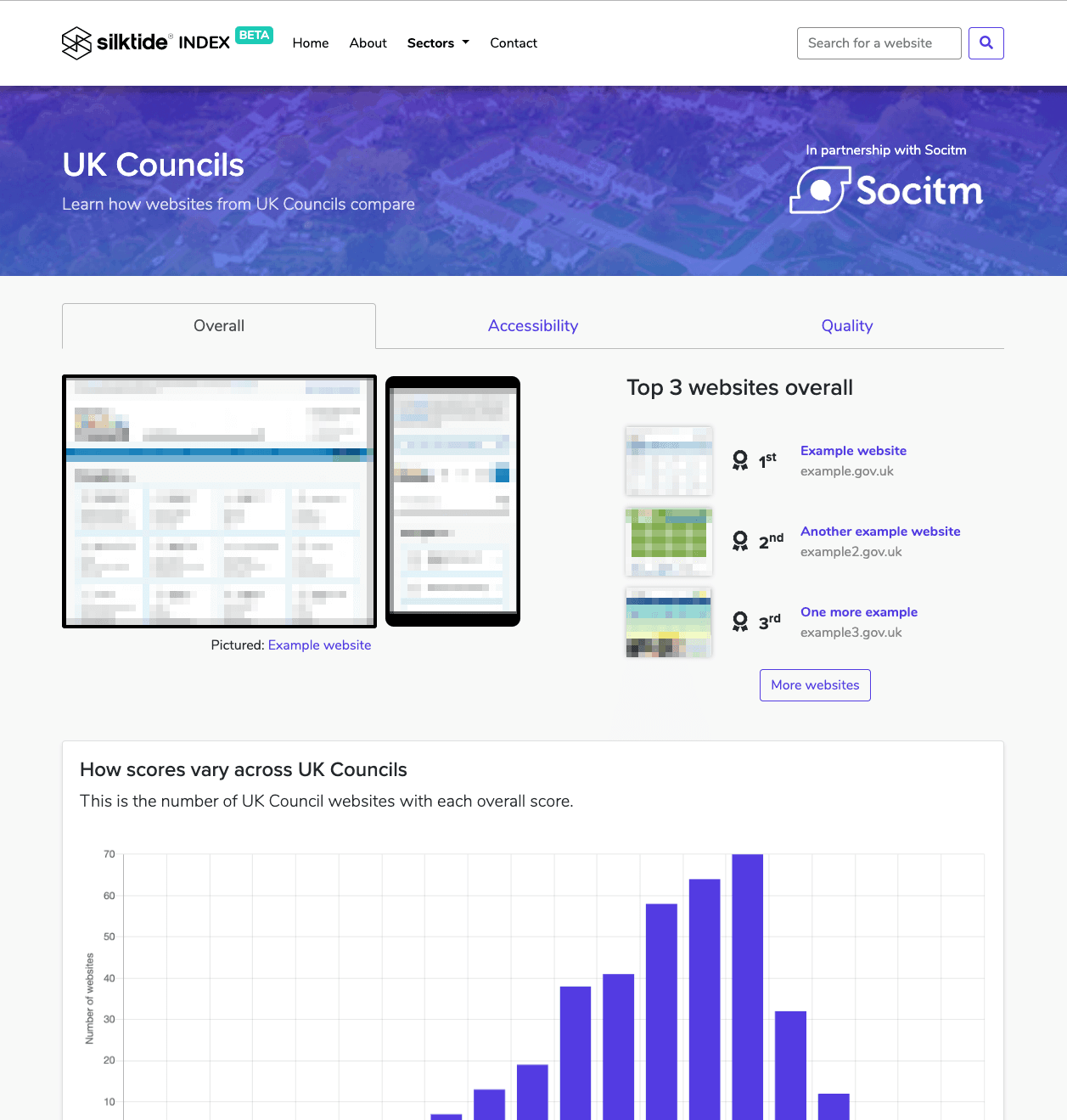 What's included in Silktide's accessibility report?
Mobile testing. A key requirement of WCAG 2.1 is the testing of layout and accessibility on mobile devices.
Spell Checking. We'll highlight any potential spelling errors in the text across your website and give you the option to accept or reject any recommended corrections.
Detailed Recommendations. Identified issues come with Silktide's recommendations on how to solve, often with educational videos to match.
No name and shame. Silktide will praise the top 30 websites but will not publicly highlight low performers.
New Scoring. Relevant and fair scoring marked out of 100.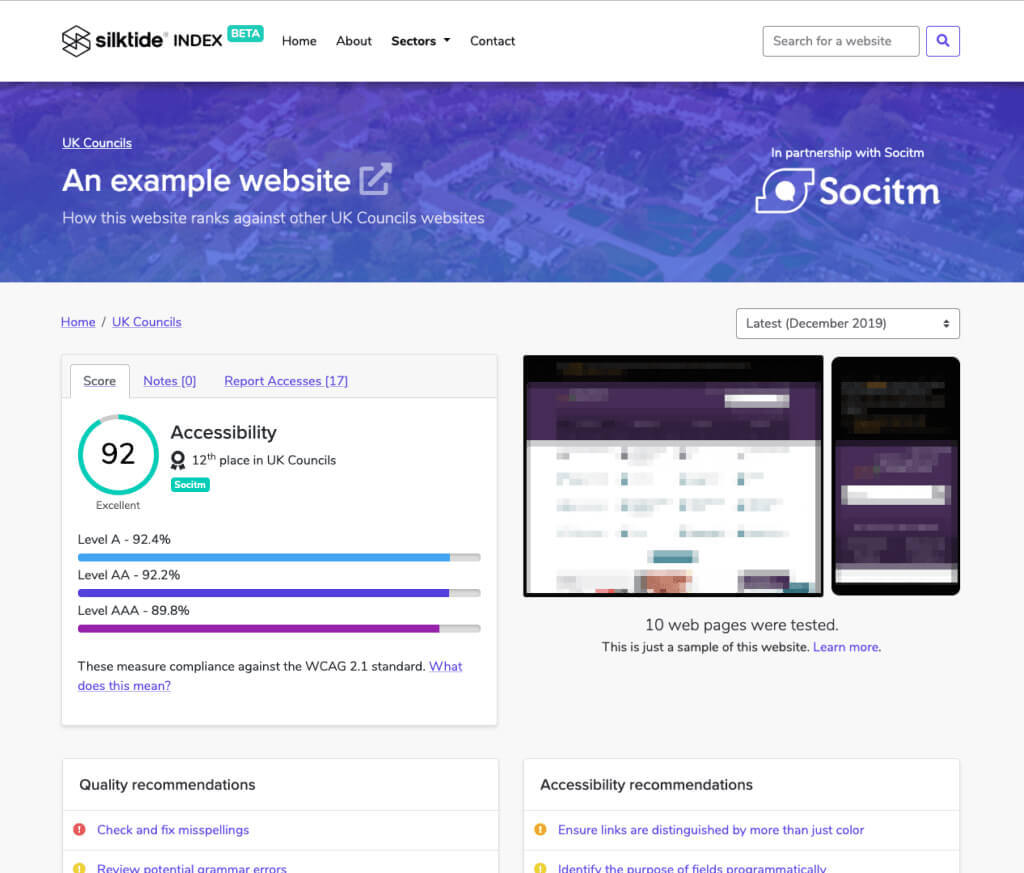 How does it work?
Near the end of each month, Silktide attempts to test each website in Socitm's list of public sector websites with the results being published on the 1st of each month.
Unlike other testing tools, Silktide pages are loaded in real browsers with JavaScript enabled, so any plugins like cookie banners or Google Maps will be tested as part of your pages. This gives far more accurate results (because it simulates how a human being would use your website), but may raise issues you weren't aware of until now.
Some parts of accessibility are subjective or cannot be automatically checked by a computer. Where this is the case, these areas will not impact your score.
Why is this important to my organization?
By September 2020, all UK public sector websites are required to meet new standards of accessibility under the Accessibility Regulations 2018 legislation. At the end of 2019, fewer than 10% of UK public sector website met these new requirements.