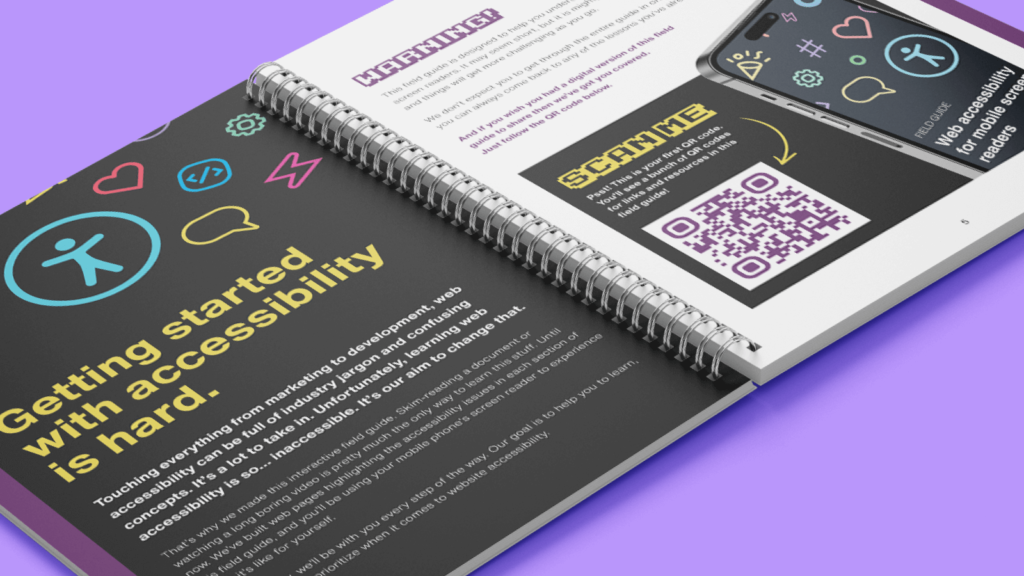 Free book – The field guide to mobile screen readers
We wrote this book to help web managers, content creators, and developers understand the importance of accessibility for screen readers.
The book is aimed at anyone interested in accessibility. And you'll be using your smartphone's built-in screen reader to experience common website problems firsthand.
How accessible is your website?
Get your own free, personalized, and interactive web accessibility report.